Enhance Security and Protection with Razor Wire Fencing
In an ever-evolving world where security remains a top priority, razor wire fencing emerges as a reliable solution to safeguard your property and loved ones. With its enhanced security features, this cutting-edge technology offers unparalleled protection against intruders. Let us explore the remarkable features and benefits of razor wire fencing that can help fortify your surroundings.
1. Unmatched Security: Razor wire fencing stands as an impenetrable barrier, effectively deterring unauthorized access to your premises. With its sharp, razor-like blades and robust construction, it acts as a formidable deterrent that prevents intrusion attempts. Its formidable appearance alone serves as a strong visual deterrent, giving potential trespassers a second thought.
2. Durability: Crafted from high-tensile galvanized steel, razor wire fencing ensures long-lasting protection. The superior build quality enables it to withstand harsh weather conditions, ensuring prolonged security without compromising its effectiveness. This durable solution is an investment that pays off in the long run, providing reliable security for years to come.
3. Versatile Application: Whether securing residential properties, commercial establishments, correctional facilities, or high-security areas, razor wire fencing adapts seamlessly to various environments. It can be customized to fit any perimeter, ensuring comprehensive security. Its versatility allows for installation on walls, fences, gates, or even as a standalone barrier, tailored to meet your specific requirements.
4. Low Maintenance: Unlike traditional security measures that demand constant upkeep, razor wire fencing requires minimal maintenance. Its resilient structure and corrosion-resistant materials ensure that it stays intact, reducing the need for frequent repairs or replacements. This not only saves time and effort but also eliminates additional expenses in the long term.
5. High Visibility: Razor wire fencing not only provides security but also acts as a visual deterrent. Its sharp appearance sends a powerful message, cautioning potential intruders that your property is fortified. The high visibility of razor wire fencing adds an extra layer of protection, enhancing the overall security measures of your surroundings.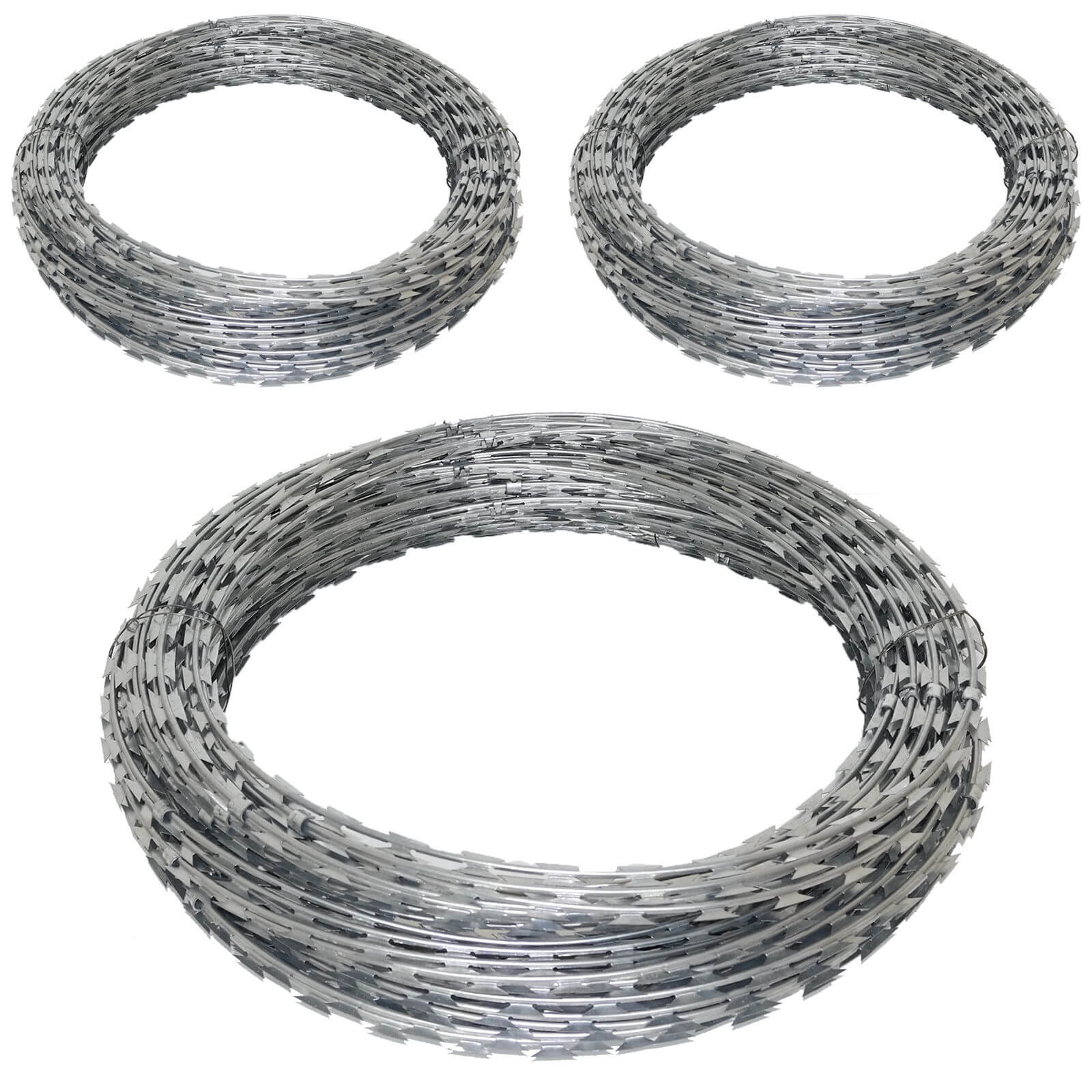 Partner with us, your trusted leaders in razor wire fencing, to reinforce your security and safeguard your peace of mind. Our state-of-the-art products, designed with cutting-edge technology, ensure uncompromising protection and unparalleled security. Don't compromise on safety when you can have the best. Choose razor wire fencing and experience the difference in security today.
Invest in razor wire fencing and fortify your defenses against any threats that come your way. Stay safe, stay protected!