In a rapidly changing world where ensuring security has become a top priority for individuals, businesses, and governments, it is essential to invest in effective solutions. One such solution that has proven to be highly reliable is razor wire fencing. With its cutting-edge design and formidable deterrent capabilities, razor wire fencing guarantees maximum security and provides peace of mind in various settings.
Razor wire fencing, also known as concertina wire, is a type of high-security barrier used to fortify boundaries. Its primary purpose is to prevent unauthorized entry and enhance perimeter security. This fencing system features sharp-edged blades, which are secured to the fencing material at regular intervals. These blades are designed to inflict severe injuries to anyone attempting to cross the barrier, acting as a strong visual and physical deterrent.
One significant advantage of razor wire fencing is its versatility. It can be used in a wide range of applications, including residential areas, commercial properties, military bases, correctional facilities, and even temporary events or public gatherings. Its adaptability makes it a practical choice for any location requiring enhanced security measures.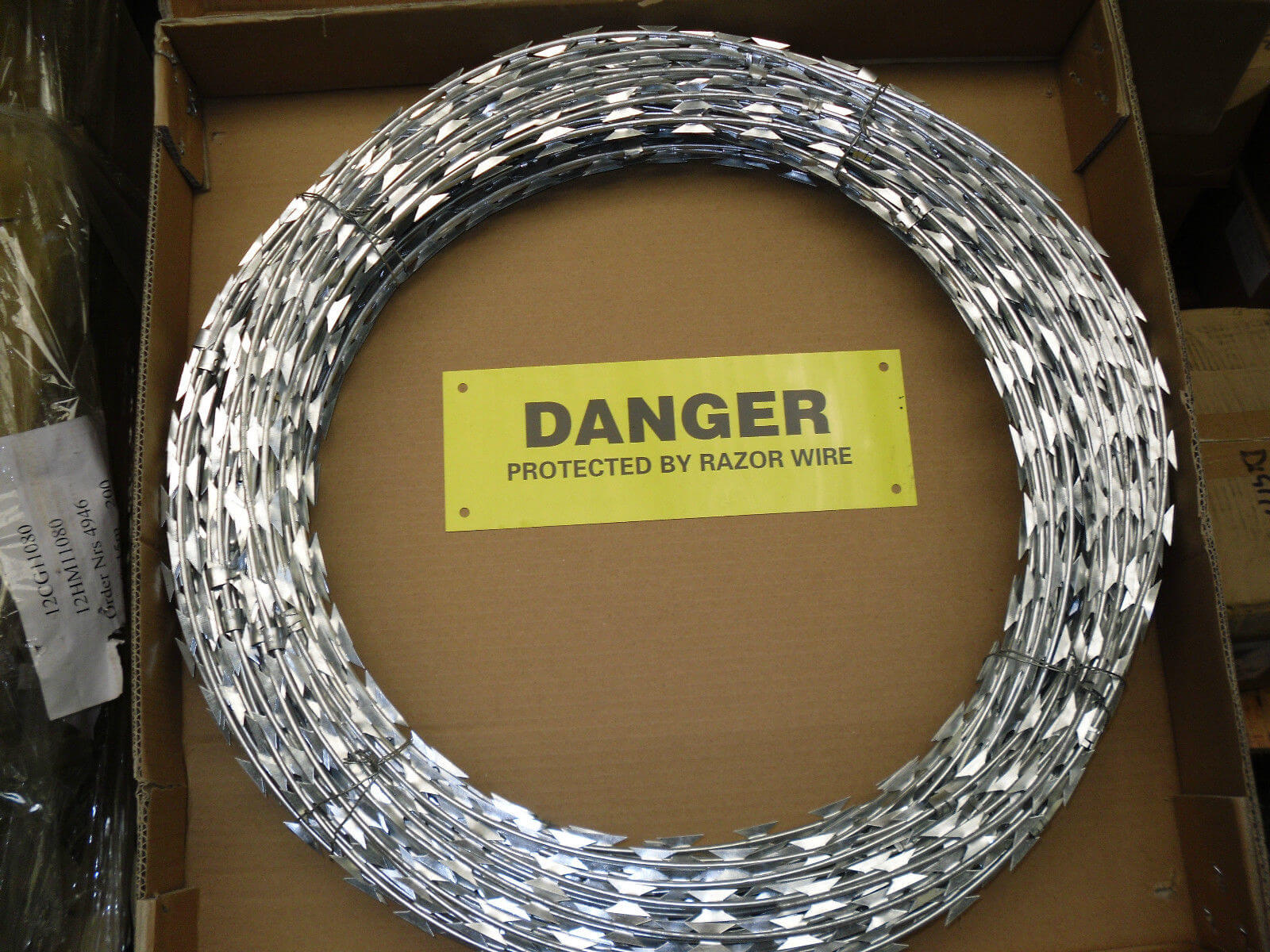 When it comes to residential areas, razor wire fencing provides unparalleled protection against intruders and potential threats. Its presence offers homeowners a sense of security, deterring criminals from attempting to breach the perimeter. With razor wire fencing installed, families can enjoy their homes without constant worry about intrusions, ensuring their privacy and peace.
For commercial properties, razor wire fencing acts as a critical line of defense against theft, vandalism, and unauthorized access. By implementing this high-security barrier, businesses can reduce the risk of break-ins and protect valuable assets. Moreover, the presence of razor wire fencing enhances the overall reputation of the establishment, demonstrating a commitment to security and safety.
In military and correctional environments, razor wire fencing plays a vital role in maintaining order and preventing escape. The formidable nature of the barrier serves as a strong visual and psychological deterrent, dissuading potential intruders or inmates from attempting to breach the perimeter. This allows security personnel to focus on their duties with confidence, knowing that the razor wire fencing provides an additional layer of protection.
Temporary events and public gatherings also greatly benefit from the implementation of razor wire fencing. With large crowds and public safety concerns, using this type of barrier ensures a secure environment and prevents unauthorized entry. By setting up razor wire fencing around the perimeter of an event, organizers can effectively manage the crowd, minimize the risk of disturbances, and ensure the safety of attendees.
In addition to its versatility, razor wire fencing offers several other advantages that make it an ideal choice for maximum security. Its durability and weather resistance ensure that the barrier remains effective in all environmental conditions. Furthermore, razor wire fencing requires minimal maintenance and offers a long lifespan, resulting in cost-efficiency for users. Additionally, the installation process is relatively straightforward, and adjustments can be made to accommodate specific requirements or perimeter layouts.
However, it is crucial to acknowledge that while razor wire fencing is an effective security solution, it must be used within legal confines and ethical considerations. Laws and regulations regarding the use of razor wire fencing vary across different jurisdictions, and it is essential to adhere to these frameworks. Additionally, proper signage and warnings should be in place to prevent accidental injuries and comply with safety standards.
In conclusion, razor wire fencing is an exceptional security solution that ensures maximum protection in various settings. Its versatility, durability, and formidable deterrent capabilities make it an ideal choice for securing residential areas, commercial properties, military installations, correctional facilities, and temporary events. By investing in razor wire fencing, individuals, businesses, and governments can create secure environments, deter potential threats, and enjoy peace of mind. However, it is vital to use this security measure responsibly and within legal and ethical boundaries.