Razor Wire Fencing – A Cost-Effective Solution for Securing Your Property
The security of your property should be of utmost importance. In today's world, theft, vandalism, and other security breaches are very common, which is why you need to take appropriate measures to safeguard your property. One cost-effective solution to ensure the safety of your property is razor wire fencing.
Razor wire fencing is a type of fence that is designed to provide high security to your property. This type of fence is made up of wire with sharp barbs or razor blades, which makes it nearly impossible for intruders to climb over the fence. Razor wire fencing can be installed on a variety of surfaces including chain link, concrete walls, and steel gates.
One of the advantages of razor wire fencing is that it is affordable and requires low maintenance. Unlike other fencing alternatives, it can last for years without needing any major repairs or maintenance. It is also weather-resistant and can withstand harsh environmental conditions.
Another advantage of razor wire fencing is that it is versatile and customizable. The fencing comes in different heights, widths, and lengths to meet your specific security needs. You can choose from various wire thicknesses and blade sizes depending on the level of security required. Moreover, razor wire fencing can be designed to blend with the surrounding environment to provide a visually appealing appearance.
Razor wire fencing has proven to be a reliable solution for safeguarding different types of properties, including commercial buildings, industrial sites, and residential homes. It can deter intruders and trespassers, protecting your property from theft, vandalism, and other security risks.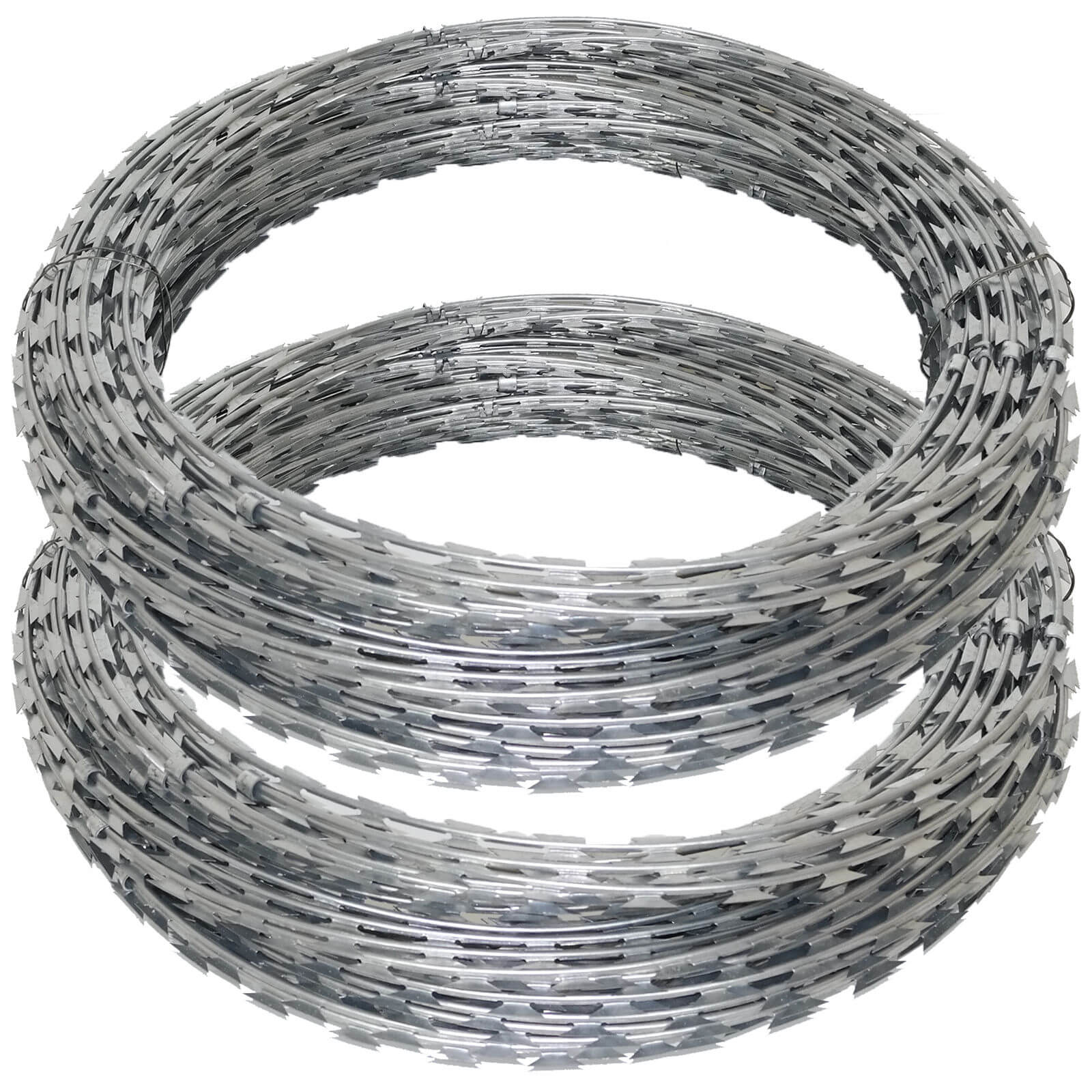 In conclusion, razor wire fencing is a versatile and cost-effective solution for your property security needs. It is low maintenance, customizable, and provides high-level security. If you are looking for a reliable, long-lasting, and effective solution to safeguard your property, razor wire fencing is an ideal choice. Contact a professional razor wire fencing contractor to learn more about the design and installation options available to best meet your security needs.