Razor Wire Fencing: The Ultimate Solution for Perimeter Security
Introduction:
In our ever-changing world, security has become a paramount concern for individuals, communities, and organizations alike. As threats to personal and property safety increase, finding effective security measures has become essential. Among various options, razor wire fencing stands out as the ultimate solution for perimeter security due to its unparalleled effectiveness, versatility, and affordability. In this article, we will delve into the key advantages of razor wire fencing and why it should be your go-to choice in securing your perimeters.
1. Unmatched Effectiveness:
Razor wire fencing is known for its high level of deterrence. Composed of sharp, pointed blades that are tightly and strategically placed, it creates an intimidating barrier that serves as a strong deterrent to trespassers, intruders, and potential threats. This highly effective security measure ensures that unauthorized access is significantly minimized and potential risks are mitigated. Moreover, the visual impact alone acts as a psychological barrier, often preventing potential trespassers from even attempting to breach the security perimeter.
2. Versatility in Application:
One of the advantages that make razor wire fencing stand out is its versatility in application. Whether you need to secure a residential property, commercial facility, military base, or even a high-security government installation, razor wire fencing can adapt to meet various security requirements. It can be installed on walls, fences, gates, or any other structure to create an impenetrable physical barrier tailored to fit the specific security needs of any given perimeter.
3. Easy Installation and Maintenance:
Another significant advantage of razor wire fencing is its simplicity in installation and subsequent maintenance. Compared to other elaborate and costly security systems, razor wire fencing is easy to install. With the availability of pre-manufactured panels and flexible installation options, it offers a hassle-free setup process. Additionally, regular maintenance is minimal, primarily involving regular inspections for any potential damages or wear and tear. Its durable materials and construction ensure that it can withstand harsh weather conditions, making it a cost-effective long-term security solution.
4. Cost-Effective Solution:
When it comes to security solutions, cost plays a crucial role in decision-making. Razor wire fencing provides an affordable option without compromising on quality or effectiveness. Compared to traditional security measures such as electric fences or security personnel, the installation and maintenance costs of razor wire fencing are significantly lower. Additionally, its longevity considerably reduces the need for frequent replacements, making it a sustainable and cost-effective choice in the long run.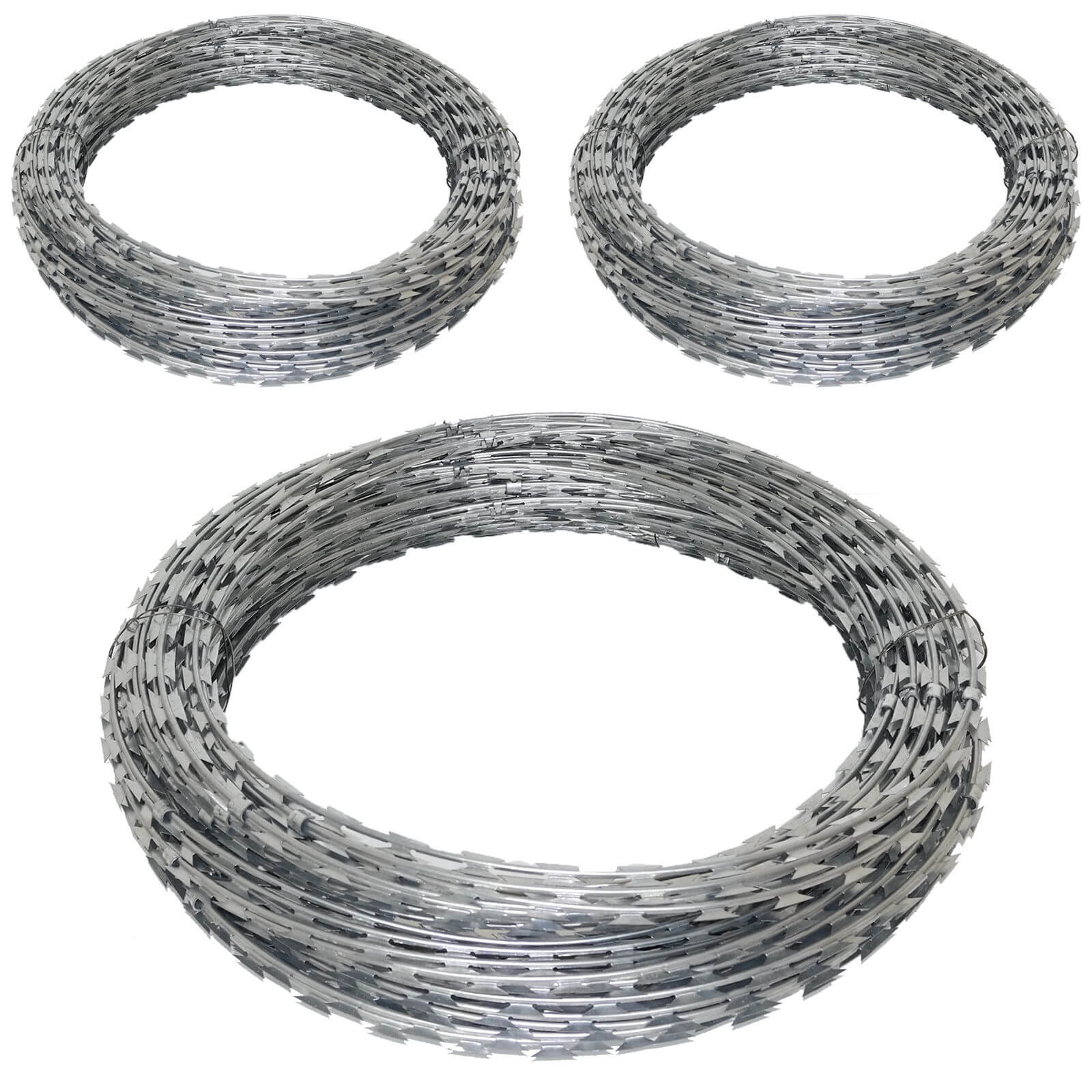 5. Legal Considerations:
While security is of utmost importance, it is equally vital to consider the legality of the chosen security measures. Razor wire fencing is legal in most jurisdictions, provided it is installed within the confines of the property and adheres to local regulations. It is essential to verify local laws and regulations governing the usage of razor wire fencing to ensure compliance and avoid any legal complications.
Conclusion:
In an increasingly uncertain world, securing our perimeters has become a necessity. Among the various security options available, razor wire fencing stands out as the ultimate solution for perimeter security due to its unparalleled effectiveness, versatility, and affordability. Its ability to deter potential threats, adapt to various security requirements, and provide a cost-effective barrier makes it an ideal choice for individuals, communities, and organizations alike. With razor wire fencing, you can rest assured that your perimeters are fortified against unauthorized access and potential risks. Don't compromise on security, choose razor wire fencing for a safe and protected environment.