Razor Wire for High-Security Facilities: A Necessity or an Overkill?
High-security facilities require highly effective measures to protect against unauthorized access and intrusion. From prisons and military bases to commercial establishments and residential properties, razor wire fencing has become a popular option for enhancing security. The question remains, though, is razor wire fencing a necessity or an overkill?
The effectiveness of razor wire fencing in deterring and preventing unauthorized access cannot be disputed. Razor wire fencing involves the use of sharp-edged steel wire infused with razor blades that are tightly twisted together to create a formidable barrier. The sharp blades on the wire make it almost impossible for anyone attempting to breach the fencing to do so without sustaining serious injuries.
Razor wire fencing is particularly effective in high-security facilities, where the risk of security breaches is high. For instance, in prisons and other correctional facilities, razor wire fencing is widely used to prevent inmates from escaping or accessing restricted areas. Military bases also use razor wire fencing to secure their perimeters and protect against potential threats.
Apart from its ability to deter intruders, razor wire fencing is also relatively easy to install and maintain. It can also be customized to meet specific security needs, including the height of the fence, the spacing of the razor wire coils, and the thickness of the wire. Additionally, razor wire fences have a longer lifespan than traditional fencing options, making them ideal for long-term security requirements.
Despite its effectiveness in enhancing security, razor wire fencing has also received criticism for being inhumane, punitive, and overly aggressive. Some argue that razor wire fences are inconsistent with humane treatment, as they cause significant injuries to anyone attempting to breach them. Critics also point out that razor wire fences project an image of aggression and hostility, which could exacerbate tensions in communities.
While razor wire fencing has been widely adopted in high-security facilities, it is crucial to weigh its effectiveness against its potential negative impacts. The use of razor wire fencing should be carefully considered, and alternative security measures explored where feasible.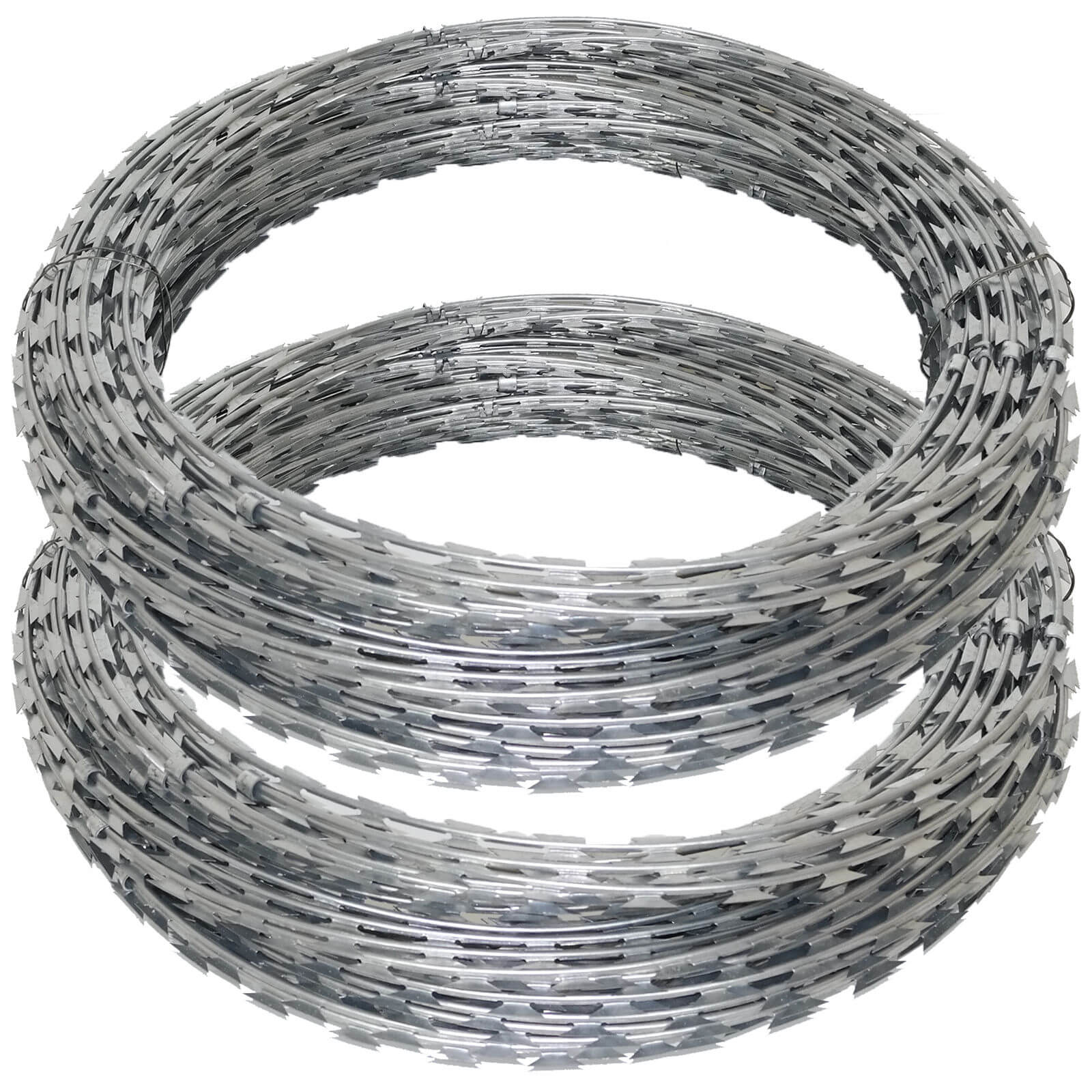 In conclusion, razor wire fencing may be a necessary measure in high-security facilities. Its effectiveness in preventing unauthorized access and deterring intruders cannot be ignored. However, its use should be balanced against the potential negative impacts on individuals and communities. Security experts should carefully evaluate the need for razor wire fencing and explore alternatives that achieve the same ends without the harshness of razor wire fencing. Ultimately, a balanced approach is crucial in ensuring that high-security areas remain secure while upholding the values of humanity and respect for human dignity.