Razor Wire – Securing Your Premises Like Never Before
As the world becomes increasingly dangerous, security is becoming more of a priority for individuals and businesses alike. Traditional security measures, such as locks, alarms, and surveillance systems, are no longer enough to keep intruders at bay. That's where razor wire comes in, providing an additional layer of security that is unmatched by any other barrier.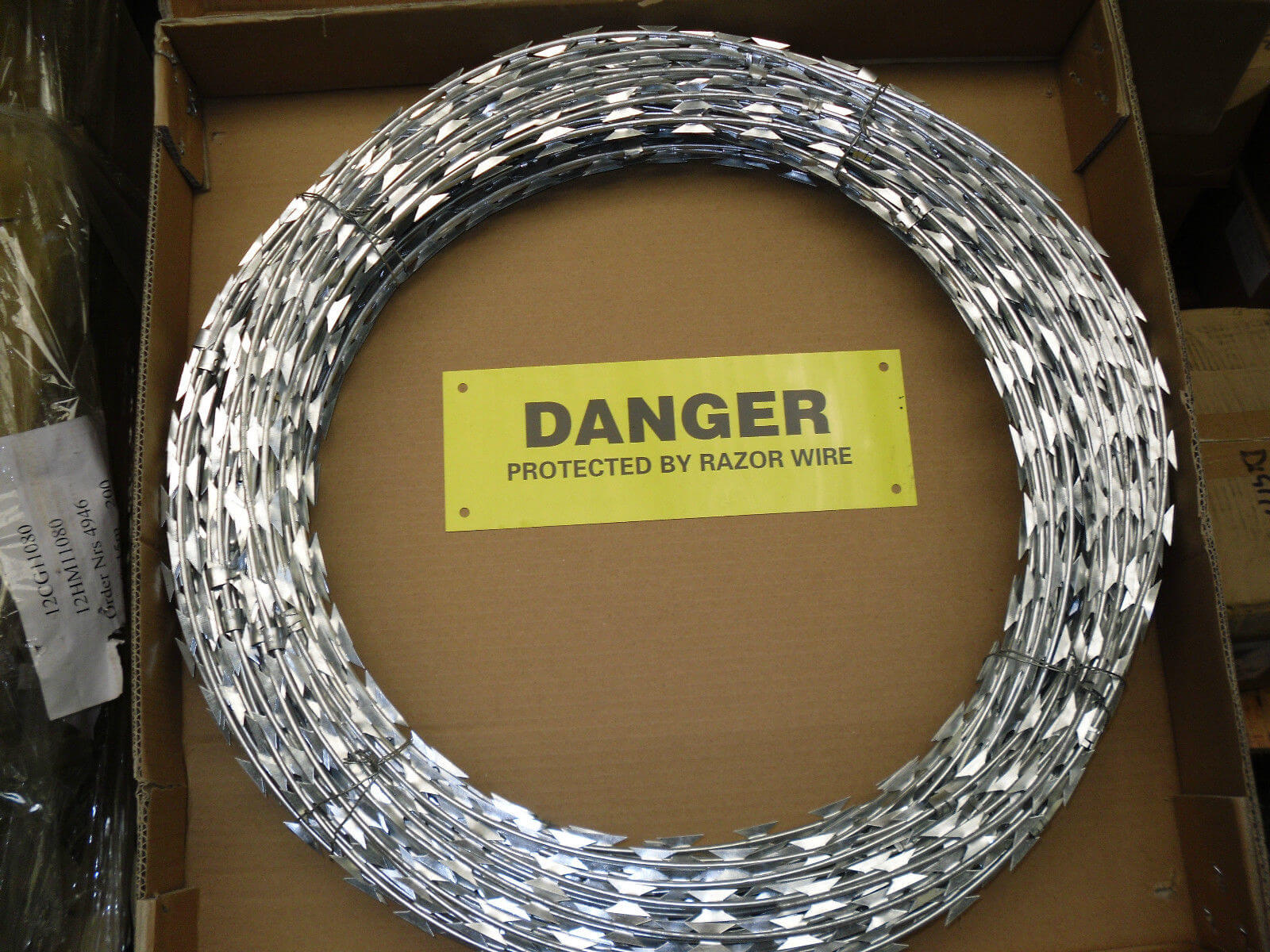 Razor wire, also known as barbed tape, is a type of fencing material that features sharp, metal blades along its length. This creates a formidable barrier that is virtually impenetrable, making it an ideal solution for securing premises that require high-level protection.
One of the primary advantages of razor wire is its ability to deter potential intruders. The sight of razor wire is often enough to discourage someone from attempting to enter a property, as the risk of injury or harm is too great. This alone can significantly reduce the risk of break-ins, thefts, and other criminal activity.
In addition to its deterrence factor, razor wire also serves as an effective physical barrier. The sharp, metal blades are difficult to cut through, making it nearly impossible for intruders to breach the perimeter of a property. This makes it an ideal solution for high-security locations, such as government buildings, military bases, and correctional facilities.
One of the misconceptions about razor wire is that it is only suitable for these types of locations. However, razor wire is also an excellent solution for property owners who need to secure their premises from potential intruders, such as farmers, homeowners, and business owners.
For farmers who want to protect their livestock or crops from wildlife and trespassers, razor wire can be a highly effective solution. The sharp blades deter animals and humans alike from attempting to enter the property, ensuring that the farmer's livelihood remains secure.
For homeowners and business owners, razor wire can provide an additional layer of protection against burglars and other criminals. By installing razor wire on fences and gates, property owners can deter intruders from attempting to break in, and make it much more difficult for them to do so if they do try.
Despite its effectiveness as a security measure, some people are hesitant to use razor wire because of its perceived danger. However, when installed correctly, razor wire is actually quite safe. It is designed to cause significant injury only when someone attempts to climb over it or cut through it, and even then, the injuries are generally minor.
In conclusion, razor wire is a highly effective solution for securing premises like never before. Whether you're a farmer, homeowner, business owner, or government agency, razor wire can provide an additional layer of security that will deter intruders and keep your property safe. If you're looking for a highly effective, reliable security solution, razor wire is the answer.