Razor wire – Security That You Can Count On
When it comes to security, everyone wants to invest in something that is reliable and effective. With so many options available, it can be overwhelming to choose the best one for your needs. However, one option that has been proven to be effective is razor wire.
Razor wire is a type of barbed wire that is made up of razor-sharp blades that are intertwined with steel wire. It is used to create a physical barrier that is difficult to breach. It is commonly used in military bases, prisons, and other high-security areas.
There are several reasons why razor wire is an effective security solution. Firstly, the sharp blades of razor wire make it difficult for intruders to climb over or cut through. Unlike traditional barbed wire that can be easily cut with a pair of wire cutters, razor wire is designed to be nearly impossible to cut through without injuring oneself.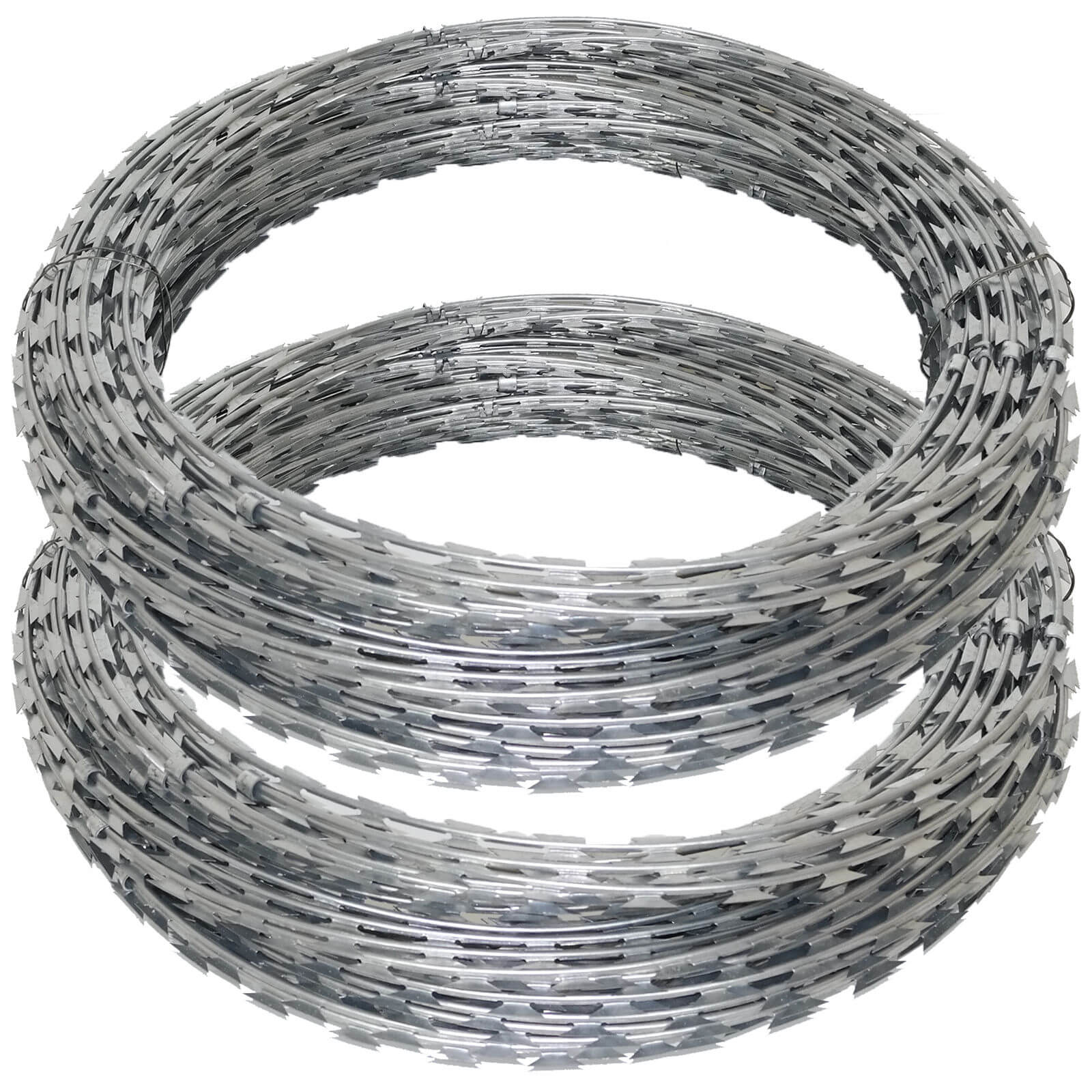 Moreover, razor wire is incredibly resilient. It can withstand harsh weather conditions, strong winds, and heavy rain without losing its effectiveness. This makes it a great choice for outdoor installations without the need for frequent maintenance.
In addition, razor wire is a cost-effective solution for security. It is easy to install and requires minimal maintenance. This makes it a great investment for businesses or organizations that are looking for a long-term security solution.
It is also important to note that razor wire is a versatile security solution. It can be customized to fit various needs. For example, it can be installed at different heights, arranged in different patterns, and used in conjunction with other security measures such as security cameras and alarms.
Furthermore, razor wire can also be used as a psychological deterrent. The mere sight of razor wire can dissuade potential intruders from attempting to breach the perimeter. This is especially true for those who are familiar with the effectiveness of razor wire as a security solution.
In conclusion, razor wire is a versatile and effective security solution that businesses and organizations can count on. Its sharp blades, resilience, cost-effectiveness, and versatility make it an ideal choice for those in need of a long-term security solution. Whether you are securing a military base, prison, or any other high-security area, razor wire is a reliable option that you can trust.