In recent times, ensuring security within sports facilities has become a crucial concern. With the increasing incidents of trespassing, vandalism, theft, and even terrorist attacks, guaranteeing the safety of athletes, spectators, and staff has become paramount. To effectively address these growing security challenges, sports facilities now must consider adopting welded fencing solutions.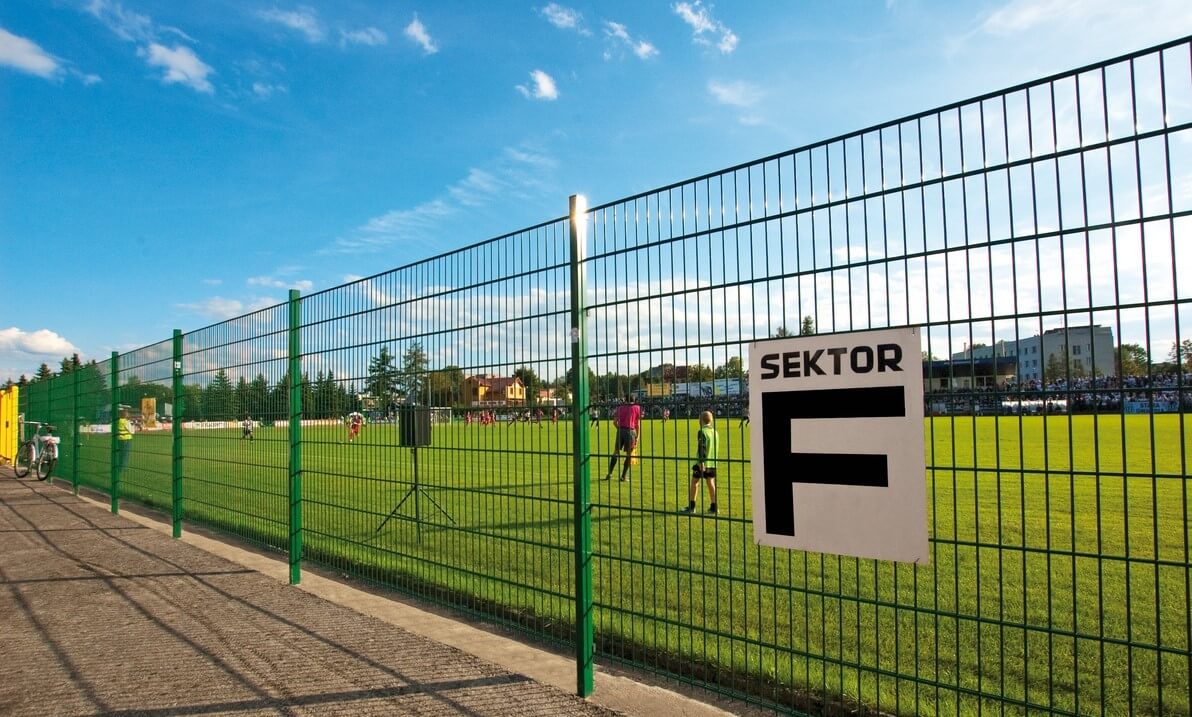 Welded fencing, often made of steel or metal alloys, offers exceptional durability and strength compared to traditional fencing options. Its robust construction makes it an ideal choice for reinforcing security measures within sports facilities. Let's delve deeper into why welded fencing is an excellent solution for enhancing safety and fortifying our sports arenas.
Firstly, the strength and sturdiness of welded fencing make it an effective barrier against intruders. Unlike chain-link fencing, which is easily cut with simple tools, welded fencing provides a more secure perimeter. Its interlocking iron or steel rods are welded together, making it significantly resistant to cutting or dismantling attempts. Criminals will face formidable challenges when attempting to breach the reinforced perimeter and deterred by its deterrent presence.
Furthermore, welded fencing provides clear visibility, ensuring effective surveillance and monitoring. Sports facilities need to maintain a watchful eye for any suspicious activities within the premises. With traditional solid barriers, visibility becomes limited, making it difficult for security personnel to monitor the surroundings effectively. In contrast, the open spacing between the welded rods allows unobstructed views, facilitating real-time observations of the whole facility. This increased visibility leads to quicker detection of potential threats and enables security personnel to respond promptly.
Another advantage of welded fencing is its versatility in design and customization. Sports facilities often have specific needs and requirements regarding security. Welded fencing can be tailored to meet these precise specifications. Whether it's additional height, special access gates, or advanced alarm systems, welded fencing can be easily integrated with various security features. The flexibility in design ensures that sports facilities can create customized security solutions that effectively address their unique challenges and vulnerabilities.
Moreover, welded fencing enhances the aesthetic appeal of sports facilities without compromising security. Traditionally, when employing security measures, the visual aspect can suffer, leading to a less inviting environment for athletes and spectators. However, welded fencing can be both functional and visually pleasing. The sleek and modern appearance of welded fencing, combined with its various color options, can complement the overall architecture of the facility. This ensures that security measures are seamlessly integrated into the design without compromising the aesthetic appeal.
Aside from the immediate security benefits, the long-term cost-effectiveness of welded fencing is another significant advantage. While the initial investment may be slightly higher compared to traditional fencing options, the durability and low maintenance requirements of welded fencing can result in significant savings over time. The robust construction makes welded fencing highly resistant to weather damage, vandalism, and wear and tear. Its long lifespan reduces the need for frequent repairs or replacements, ultimately saving on maintenance costs.
Considering all the advantages mentioned, it's evident that welded fencing is an essential element in reinforcing security measures within sports facilities. The exceptional strength, visibility, customization options, aesthetic appeal, and long-term cost-effectiveness make welded fencing a superior choice. Embracing this cutting-edge solution will undoubtedly enhance safety, deter criminal activities, and provide peace of mind for sports facility owners, organizers, and attendees alike.
In conclusion, sports facilities across the globe must prioritize security in order to safeguard athletes, spectators, and staff from potential risks. Welded fencing is a reliable and effective solution to reinforce security measures. Its strength, visibility, customization options, aesthetic appeal, and long-term cost-effectiveness make it an ideal choice for fortifying sports arenas. By adopting welded fencing, we can create a secure environment that promotes the enjoyment of sports and protects all those involved.