Reinforce Security with the Anti-Throwing Fence – The Ideal 358 Welded Wire Fence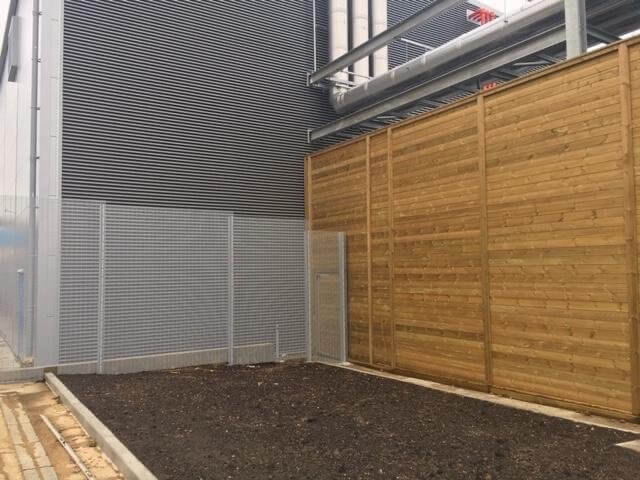 Security is an essential aspect of our lives, and ensuring the safety of our surroundings and loved ones is a top priority. As crime rates continue to rise, it becomes paramount to invest in robust security measures that provide effective deterrence against potential threats. One such solution that offers unparalleled security and peace of mind is the 358 Welded Wire Fence, also known as the anti-throwing fence. In this article, we will delve into the key features and benefits of this remarkable security system, and why it stands out as the ideal choice for reinforcing security.
The 358 Welded Wire Fence is primarily known for its high level of security. Its name is derived from its unique design, with 3-inch by 0.5-inch mesh openings, and an 8-gauge wire diameter. This combination creates a fence structure that is incredibly difficult to penetrate, making it impervious to intrusion attempts. Unlike traditional chain-link or palisade fences, which can be easily climbed or cut through, the anti-throwing fence provides a formidable barrier to keep intruders at bay.
One of the standout features of the 358 Welded Wire Fence is its anti-throwing capability. This feature is particularly crucial in high-security areas such as prisons, military facilities, and government installations where unauthorized objects or contraband may be thrown over the fence. The small mesh openings prevent the passage of any significant objects, ensuring that potential threats are effectively neutralized before they can reach their intended targets.
Moreover, the design of the 358 Welded Wire Fence also offers excellent visibility without compromising security. The small mesh openings do not obstruct the view, making it easier to monitor activities both within and outside the perimeter. This feature is especially advantageous in areas that require constant surveillance or those where maintaining a clear line of sight is essential for safety and security, such as airports, warehouses, and correctional facilities.
Aside from its remarkable security features, the 358 Welded Wire Fence is highly durable and resistant to weather conditions and corrosion. The wires are hot-dipped galvanized, providing an extra layer of protection against rust and ensuring longevity. This durability makes the fence a cost-effective option in the long run, reducing the need for frequent replacements or repairs.
In addition to its functional benefits, the 358 Welded Wire Fence is aesthetically appealing and can seamlessly blend with any architectural style. This versatile fence can be customized to suit various design requirements, including height, color, and finish options. Whether used in industrial, commercial, or residential settings, the fence not only enhances security but also adds a touch of sophistication to the surroundings.
Another significant advantage of the 358 Welded Wire Fence is its ease of installation. The panels are pre-fabricated, allowing for effortless setup. The fence can be installed on various terrains and adapts well to slopes and uneven ground. It also offers flexibility, as it can be easily adjusted or expanded based on evolving security needs.
When it comes to security, we cannot afford to compromise. The 358 Welded Wire Fence, with its high security, anti-throwing capability, visibility, durability, and ease of installation, emerges as the ultimate choice for reinforcing security. Whether it is a critical infrastructure, government property, or residential premises, this fence represents a robust solution that ensures the safety and peace of mind we all desire. Invest in security, invest in the ideal 358 Welded Wire Fence.