When it comes to your home, security and aesthetics are two essential factors that cannot be compromised. A residential welded fence provides the perfect solution, offering both enhanced security and increased value to your property. With its durable construction, versatile design options, and numerous benefits, a welded fence is an indispensable investment for any homeowner.
First and foremost, a residential welded fence provides paramount security for your property. Unlike traditional fences, which are often prone to breakage and easy trespassing, welded fences offer superior strength and durability. The solid construction of a welded fence makes it extremely difficult for intruders to penetrate, acting as a deterrent against potential theft, vandalism, and unauthorized entry. This added layer of security helps you create a safe and protected space for you and your loved ones, giving you peace of mind.
In addition to security, a welded fence also adds value to your property. Real estate experts consistently emphasize the importance of curb appeal in determining property value. A well-designed welded fence contributes significantly to the overall aesthetics of your home, enhancing its desirability and marketability. With various customization options available, including different materials, heights, colors, and designs, you can create a fence that perfectly complements your home's architecture and style. This attention to detail elevates the visual appeal of your property, making it stand out from the rest and increasing its market value.
Moreover, a welded fence offers durability and longevity, ensuring a worthwhile investment in the long run. Constructed with high-quality materials and a sturdy welded construction, these fences are built to last. They are resistant to harsh weather conditions, decay, rot, and insect damage, ensuring minimal maintenance and repair costs over time. Unlike other types of fences that may require frequent upkeep or replacement, a welded fence remains strong and intact for many years, saving you money and effort in the long term.
Another advantage of a residential welded fence is its versatility in meeting various functional and aesthetic needs. Depending on your requirements, you can choose the appropriate height and design to achieve specific purposes. For instance, if privacy is a priority, a tall welded fence with solid panels can shield your property from prying eyes. Alternatively, if you want a fence that combines security with visibility, you can opt for a design with decorative patterns or see-through elements. By customizing your fence to match your unique needs, you can enjoy the perfect balance of functionality and visual appeal.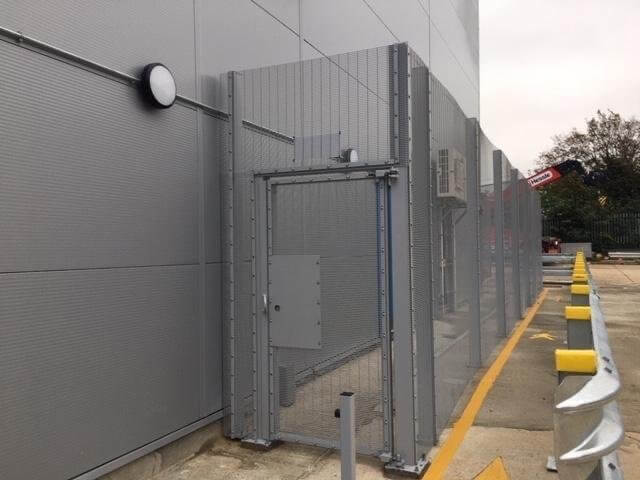 Furthermore, installing a residential welded fence can have positive environmental implications. These fences can be made from sustainable, eco-friendly materials such as galvanized steel or aluminum, which are highly recyclable. By choosing a welded fence, you are making an environmentally conscious decision that contributes to reducing the carbon footprint.
In conclusion, a residential welded fence is an investment that provides invaluable benefits to homeowners. With its enhanced security, aesthetic appeal, durability, and customization options, it adds value to your property while creating a safer and more visually appealing environment. Consider installing a welded fence today and enjoy the peace of mind and financial rewards it brings.