In today's fast-paced and ever-changing world, crowd control has become a top priority for any event or venue. Whether it is managing large gatherings at airports, stadiums, or shopping malls, or maintaining order during concerts, exhibitions, or conferences, finding a reliable and efficient crowd control solution is essential. This is where retractable barriers come into play, offering an innovative and versatile solution that meets crowd control needs with ease.
Retractable barriers, also known as crowd control stanchions or belt barriers, have gained popularity in recent years due to their numerous advantages over traditional methods of crowd control. These barriers consist of retractable belts or ropes attached to metal or plastic stanchions, creating a highly visible and easily adjustable system. With their sleek and modern design, retractable barriers not only provide effective crowd management but also enhance the overall aesthetic appeal of the space.
One of the key advantages of retractable barriers is their flexibility. These barriers can be easily installed and rearranged according to the specific event or venue requirements. They can be quickly repositioned, creating designated areas or guiding the flow of people. Whether it is forming queues, separating VIP areas, or restricting access to certain zones, retractable barriers can adapt to any situation. This level of flexibility saves time and effort, allowing event organizers and security personnel to focus on other important tasks.
Furthermore, retractable barriers are highly durable and long-lasting. Constructed with high-quality materials, such as stainless steel or heavy-duty plastic, these barriers can withstand the rigors of daily use and withstand any weather conditions. Whether it is indoor or outdoor events, retractable barriers remain sturdy and reliable. This longevity ensures a cost-effective crowd control solution in the long run, as there is no need for frequent replacements or repairs.
Retractable barriers also play a crucial role in enhancing safety and security. The visibility of the retractable belts or ropes creates a physical and psychological barrier, deterring individuals from accessing restricted areas. Moreover, these barriers can be customized with safety messages, warning signs, or caution tapes to further emphasize the importance of adhering to crowd control protocols. This not only maintains order but also reduces the risk of accidents, ensuring the safety of both the public and the event organizers.
In addition to their practical advantages, retractable barriers offer a range of customizable options. Various belt colors, patterns, and customization options allow event organizers to match the barriers with their branding or theme. This level of customization not only creates a cohesive and professional look but also enhances the overall experience for attendees. Furthermore, retractable barriers can be equipped with additional features such as sign holders, brochure holders, or even LED lights, adding further functionality and utility.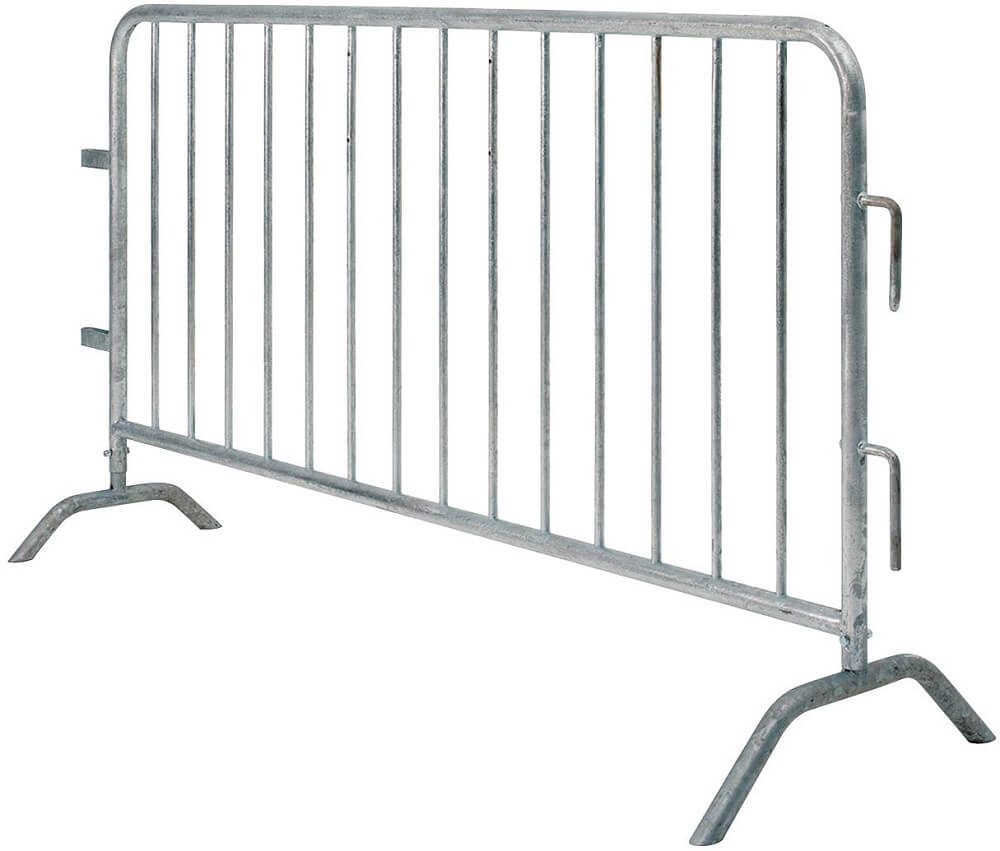 As an eco-conscious society, sustainability is a crucial factor to consider. Retractable barriers tick this box as well, as they are reusable and recyclable. Unlike traditional methods of crowd control, which often require disposable materials such as ropes or tapes, retractable barriers offer an environmentally friendly alternative. By investing in these barriers, event organizers and venue managers can contribute to a greener future by reducing waste and minimizing their ecological footprint.
In conclusion, retractable barriers have revolutionized the field of crowd control with their adaptability, durability, safety features, customization options, and sustainability. Whether it is managing crowds at airports, stadiums, or shopping malls, or maintaining order during concerts, exhibitions, or conferences, retractable barriers offer a reliable and efficient solution. With their ability to meet crowd control needs with ease, it is no wonder why retractable barriers have become the go-to choice for event organizers and venue managers around the world.