Protecting Your Property with a High-Quality Heavy-Duty 358 Welded Wire Fence
A secure perimeter is crucial when it comes to safeguarding your property from potential threats. To ensure unparalleled protection, look no further than the heavy-duty 358 welded wire fence. This robust fencing solution offers not only a sturdy physical barrier but also a range of exceptional features that make it a worthwhile investment for any property owner.
One of the standout features of the heavy-duty 358 welded wire fence is its unparalleled strength. Constructed using high-quality materials and a precise welding process, this fence is designed to withstand considerable force and resist any attempts at breach. Its dense mesh pattern, with horizontal and vertical wires closely spaced at 3 inches by 0.5 inches, provides optimal security by preventing intruders from easily climbing or cutting through the fence.
Durability is another key advantage offered by the heavy-duty 358 welded wire fence. The galvanized or PVC-coated wires provide excellent resistance against corrosion, ensuring that the fence retains its integrity even in harsh weather conditions. This long-lasting durability results in a low-maintenance fencing solution, saving you both time and money.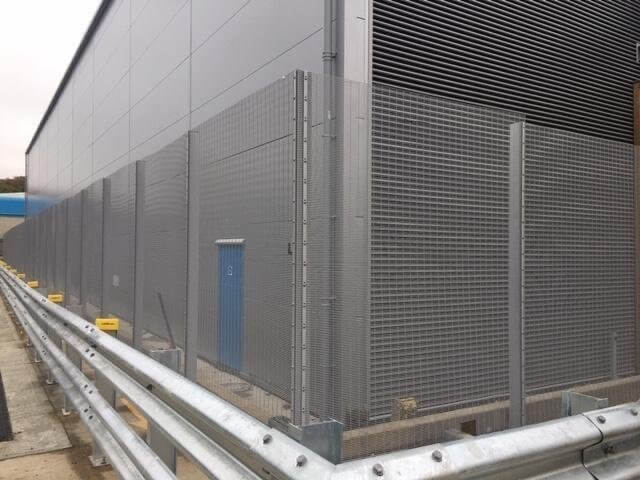 Versatility is a trait that sets this fence apart from other options on the market. Whether you need to secure a commercial facility, a correctional institution, or a high-security area, the heavy-duty 358 welded wire fence is the ideal choice. Its adaptable design allows for customization in terms of height, wire gauge, and finish, ensuring it aligns perfectly with your specific security requirements.
In addition to its formidable strength, durability, and versatility, the heavy-duty 358 welded wire fence also offers aesthetic appeal. Its clean lines and unobtrusive design seamlessly blend with any surroundings, enhancing the overall appearance of your property without compromising security.
Investing in a heavy-duty 358 welded wire fence means investing in peace of mind. With its outstanding features and exceptional quality, this fence provides the ultimate perimeter protection, deterring potential intruders and ensuring the safety of your assets. Don't compromise on security – choose the heavy-duty 358 welded wire fence and safeguard your property effectively.