Protect Your Property with a Top-notch 358 Welded Wire Fence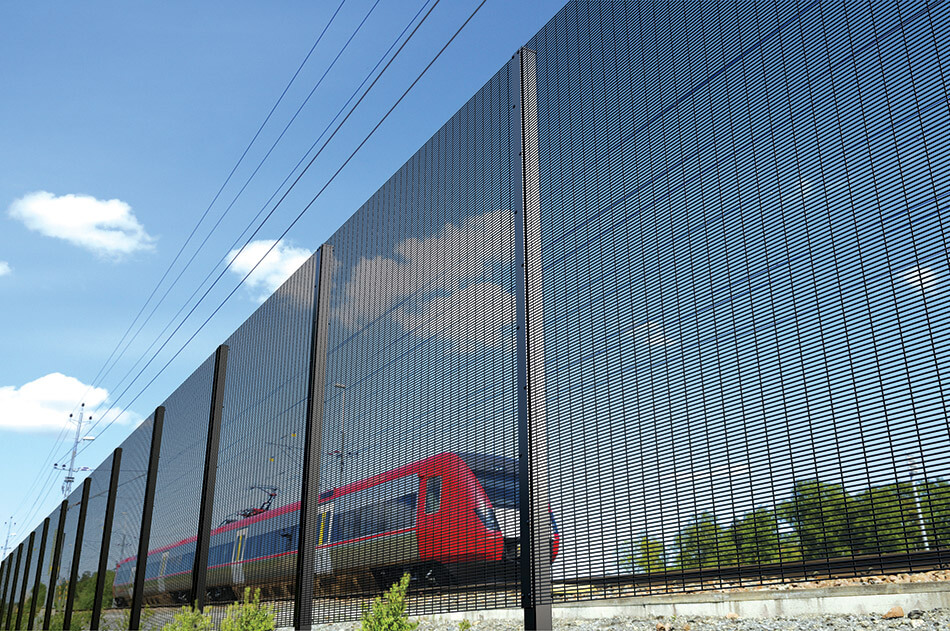 When it comes to securing your perimeter, nothing does the job better than a high-quality 358 welded wire fence. Designed to provide exceptional security, durability, and aesthetic appeal, this type of fence stands out among its competitors. Whether you're safeguarding residential properties, commercial spaces, or industrial areas, investing in a 358 welded wire fence is a wise choice that guarantees peace of mind.
One of the key advantages of a 358 welded wire fence is its superior strength. Constructed with closely spaced horizontal and vertical wires, this fence offers a formidable barrier that is difficult to breach. Its small mesh size of 3″ x 0.5″ (75mm x 12.5mm) further enhances its security features, ensuring that intruders find it nearly impossible to squeeze through or climb over.
In addition to its robustness, a 358 welded wire fence boasts an impressive lifespan. Made from galvanized steel, it is highly resistant to corrosion, rust, and weather damage. This ensures that your fence can withstand harsh environmental conditions, such as rain, snow, and extreme temperatures, without losing its structural integrity. By choosing a 358 welded wire fence, you are making a long-term investment that will protect your property for years to come.
Another noteworthy advantage of this type of fence is its low maintenance requirements. Thanks to its galvanized coating, a 358 welded wire fence requires minimal upkeep. Unlike traditional wooden fences that require regular staining or painting, this fence only needs occasional cleaning to remove dirt and debris. This not only saves you time and effort but also reduces long-term maintenance costs.
Besides its practical benefits, a 358 welded wire fence also offers an aesthetically pleasing appearance. Its clean-cut design and sleek lines add a touch of modernity to your property while seamlessly blending with its surroundings. Whether you prefer a traditional black finish or a custom color, there are various options available to match your style and enhance the overall curb appeal of your premises.
When it comes to choosing a supplier for your 358 welded wire fence, opt for experienced professionals who prioritize quality. Look for a company that utilizes advanced manufacturing techniques and adheres to strict quality control measures. By doing so, you can ensure that your fence is built to the highest standards and meets all your security needs.
To conclude, safeguarding your perimeter has never been easier with a high-quality 358 welded wire fence. Its unparalleled strength, durability, and low maintenance requirements make it the ideal choice for protecting your property. Invest in this top-notch fencing solution to enjoy long-lasting security and peace of mind. Choose a reputable supplier and take the first step towards securing your premises today.