Your home is where your heart is, and protecting it should always be a top priority. In today's world, threats to our safety and security are all too common. Burglaries, vandalism, and break-ins have become more prevalent, leaving homeowners feeling vulnerable and fearful. However, with an anti-throwing fence, you can fortify your property and enjoy unbreakable security.
What is an anti-throwing fence, you may wonder? It is a specially designed barrier that not only deters intruders but also prevents them from causing harm by throwing objects onto your property. This innovative security solution is engineered to withstand even the most determined attempts at breaching your defenses.
One of the key features of an anti-throwing fence is its unbreakable composition. Made from high-quality, durable materials such as reinforced steel, this fence is virtually impenetrable. Its sturdy construction ensures that no matter how hard someone may try, they will not be able to break through the barrier, providing you with peace of mind and a sense of safety.
Besides its unbreakable nature, an anti-throwing fence offers a variety of other benefits. For instance, its design can be customized to suit your specific needs and preferences. Whether you prefer a sleek and modern aesthetic or a more traditional look, there are various styles and options available to complement your property's appearance. The fence can also be painted in a color of your choice, allowing it to seamlessly blend in with your surroundings or stand out as an imposing deterrent.
Moreover, an anti-throwing fence provides an additional layer of privacy. By creating a secure boundary around your property, you can enjoy peace and seclusion within your own space. This can be particularly valuable for those living in densely populated areas or properties close to busy streets. With the fence acting as a shield, you can relish in the comfort of knowing that your privacy is safeguarded from prying eyes.
Another remarkable aspect of an anti-throwing fence is its versatility. It can be installed in various settings, including residential homes, commercial properties, and even public spaces. Schools, parks, and playgrounds can greatly benefit from the added security provided by this fence. Not only does it prevent unauthorized entry, but it also protects against potential damage caused by unwanted objects being thrown onto the premises.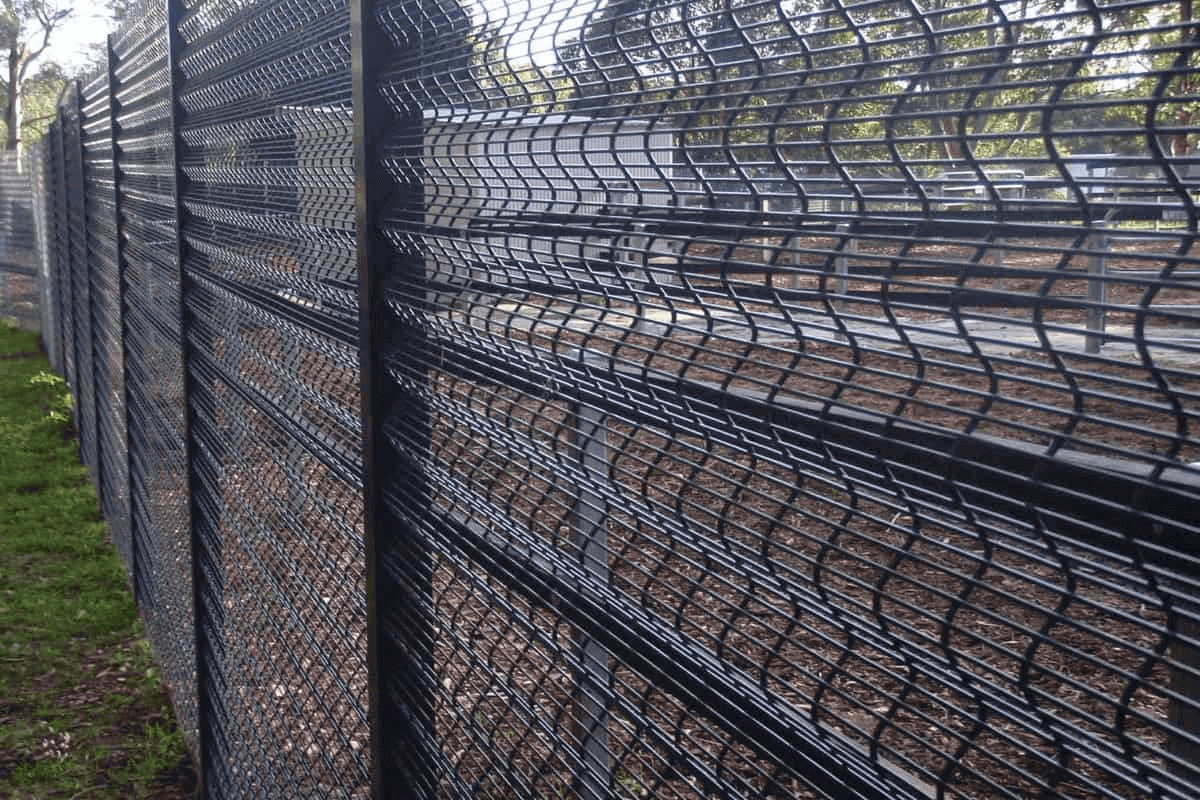 When it comes to installation, it is essential to rely on professionals with experience in handling anti-throwing fences. They possess the knowledge and expertise to ensure that the fence is properly set up, maximizing its effectiveness. Additionally, maintenance of the fence is relatively hassle-free, requiring little more than occasional inspections and cleaning to keep it in pristine condition.
In conclusion, an anti-throwing fence is a game-changer in the world of home security. Its unbreakable nature, customizable design, enhanced privacy, and versatility make it an indispensable asset in safeguarding your property. Invest in the protection of your home and loved ones by installing an anti-throwing fence, and enjoy unbreakable security that transcends the limitations of conventional barriers. Remember, your peace of mind is priceless.