Title: Creating Secure and Aesthetic Sporting Facilities with Innovative Sport Fence Designs
Introduction:
Sporting facilities play a vital role in promoting a healthy and active lifestyle. Alongside the provision of top-notch equipment and well-maintained infrastructure, safety considerations are of paramount importance. The concept of secure sport fence design featured in "Secure Sport Fence Design: Balancing Safety and Aesthetics for Sporting Facilities" brings forth a remarkable solution that ensures both safety and aesthetic appeal. Let us explore how this innovative design elevates the overall experience and offers unparalleled advantages for sporting facilities.
Enhanced Safety Measures:
The secure sport fence design integrates cutting-edge technology to establish robust safety measures within sporting facilities. By utilizing advanced materials like high-tensile steel and reinforced mesh structure, these fences provide an impenetrable barrier. The design minimizes the risks of unauthorized access, trespassing, and potential injuries, ensuring a safe environment for athletes, spectators, and staff alike. These fences are resistant to vandalism and withstand harsh weather conditions, making them a durable solution for long-term security.
Aesthetic Appeal and Branding Opportunities:
Beyond its safety features, the secure sport fence design adds an aesthetic touch to sporting facilities. By incorporating customizable colors, patterns, and branding options, these fences become an excellent medium to showcase the unique identity and spirit of a sports facility or team. Sporting venues can now enhance their visual appeal while instilling a sense of pride and belonging among athletes and supporters. This creative blend of safety and aesthetics elevates the overall ambiance and helps attract more participants and spectators.
Ease of Installation and Maintenance:
The innovative secure sport fence design offers a hassle-free installation process, minimizing disruptions to ongoing activities. The fence panels are designed with user-friendly features, allowing for quick assembly without compromising quality. As maintenance is a crucial aspect of any infrastructure, these fences require minimal upkeep. The strong, durable materials used in their construction ensure a longer lifespan, reducing the need for frequent repairs or replacements. This cost-effective solution contributes to the facility's seamless operations without compromising on safety standards.
Versatile Applications: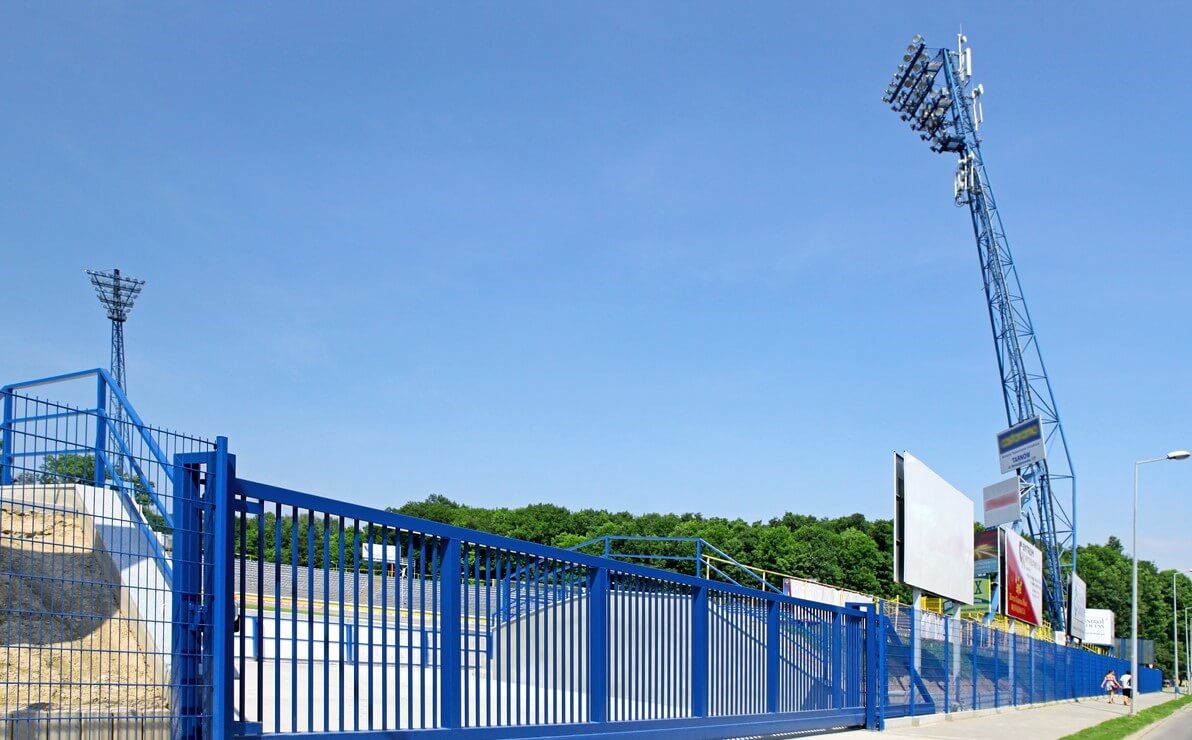 The versatility of the secure sport fence design is a standout feature, catering to various sporting facility needs. Whether it is enclosing soccer fields, tennis courts, swimming pools, or recreational areas, these fences provide a reliable and aesthetically pleasing solution. Beyond sporting facilities, they can also be utilized in parks, schools, and other public spaces where safety and aesthetics must coexist harmoniously.
Conclusion:
The concept of secure sport fence design presented in "Secure Sport Fence Design: Balancing Safety and Aesthetics for Sporting Facilities" brings forth a game-changing solution for sporting facilities worldwide. This innovative design's ability to combine safety with aesthetic appeal, ease of installation, low maintenance, and its versatile applications make it a must-have for any sports venue. By implementing these fences, sporting facilities can ensure the well-being of athletes, spectators, and staff while creating an inviting and visually appealing environment. Embrace the cutting-edge technology of secure sport fence design and witness the positive transformation it brings to your sporting facility.