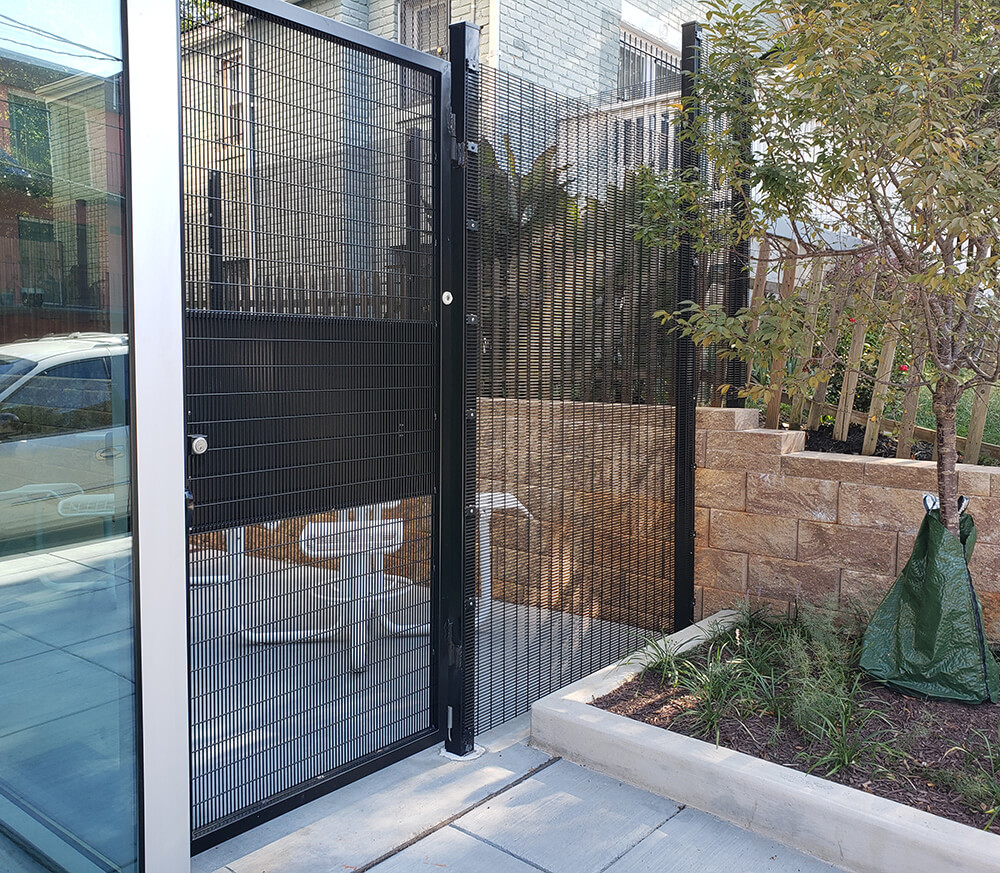 Introduction:
Your property deserves the best protection. Whether it's your home, business, or any other space, securing your boundaries is crucial. A heavy-duty 358 welded wire fence is the solution you need. In this article, we will explore the benefits, applications, and key features of this formidable security barrier.
Secure Your Property:
Your property is an investment, and protecting it is essential. A heavy-duty fence acts as a formidable deterrent, keeping intruders at bay and ensuring your safety and privacy. The 358 welded wire fence offers superior strength and durability, making it a reliable choice for securing your boundaries.
Unmatched Strength:
One of the standout features of the 358 welded wire fence is its exceptional strength. The fence consists of vertical and horizontal wires that are 3″ x 0.5″ inches in dimensions, creating small rectangular openings measuring approximately 76.2mm x 12.7mm. This closely spaced mesh design makes it nearly impossible for intruders to gain a foothold or pass objects through, ensuring maximum security.
Safety First:
Beyond securing your property, the 358 welded wire fence prioritizes safety. Its design eliminates sharp edges and protruding parts that could pose a risk to both humans and animals. Unlike traditional fencing, this fence offers a safe and secure environment without compromising aesthetics.
Versatile Applications:
The 358 welded wire fence finds use in various applications due to its durability and strength. It is commonly employed in high-security areas such as prisons, military bases, and airports. Additionally, it serves as an excellent choice for commercial properties, schools, and residential spaces where security is of utmost importance.
Weather-Resistant:
A heavy-duty fence should withstand the elements without losing its effectiveness. The 358 welded wire fence excels in this aspect, constructed from galvanized steel that provides exceptional resistance to corrosion. This weather-resistant coating ensures that the fence remains in optimal condition for years to come, even in harsh climates.
Low Maintenance:
Maintaining your boundaries should not be a time-consuming task. The 358 welded wire fence requires minimal upkeep, saving you time and effort. Regular inspections and mild cleaning are enough to keep it functioning optimally. Its robust construction ensures longevity, reducing the need for frequent repairs or replacements.
Customization Options:
Every property has unique requirements, and the 358 welded wire fence offers customization options to meet your specific needs. The fence can be tailored to different heights and widths, ensuring a perfect fit for any space. Additionally, various finishes and colors are available, enabling you to match your fence to your property's aesthetics.
Easy Installation:
Installing the 358 welded wire fence is a hassle-free process, thanks to its design and construction. The fence panels are pre-fabricated with pre-welded horizontal and vertical wires, simplifying the installation process. Whether you choose to install it yourself or hire professionals, the fence can be set up quickly and efficiently.
Conclusion:
When it comes to securing your boundaries, the heavy-duty 358 welded wire fence stands out as a reliable and effective solution. Its unmatched strength, safety features, and versatility make it an excellent choice for a wide range of applications. With minimal maintenance requirements and customization options, this fence offers peace of mind without compromising on style. Invest in a 358 welded wire fence and safeguard your property today.