Secure Your Boundaries with the Exemplary Strength of 358 Welded Wire Fence
In an uncertain world, one thing remains constant: the need for security. Whether you are a homeowner, business owner, or even a government agency, protecting your boundaries is of paramount importance. With the ever-increasing threats of trespassing, vandalism, and theft, it is crucial to find a fencing solution that offers not only security but also durability and aesthetic appeal. Look no further than the exceptional strength of the 358 Welded Wire Fence.
The 358 Welded Wire Fence, also known as the anti-climb fence, has become a go-to choice for securing high-risk areas such as prisons, military facilities, and airports. Its popularity has been steadily increasing due to its unrivaled strength and ability to deter unauthorized access. Unlike traditional chain link fences, the 358 Welded Wire Fence's unique design makes it virtually impossible for intruders to climb or breach.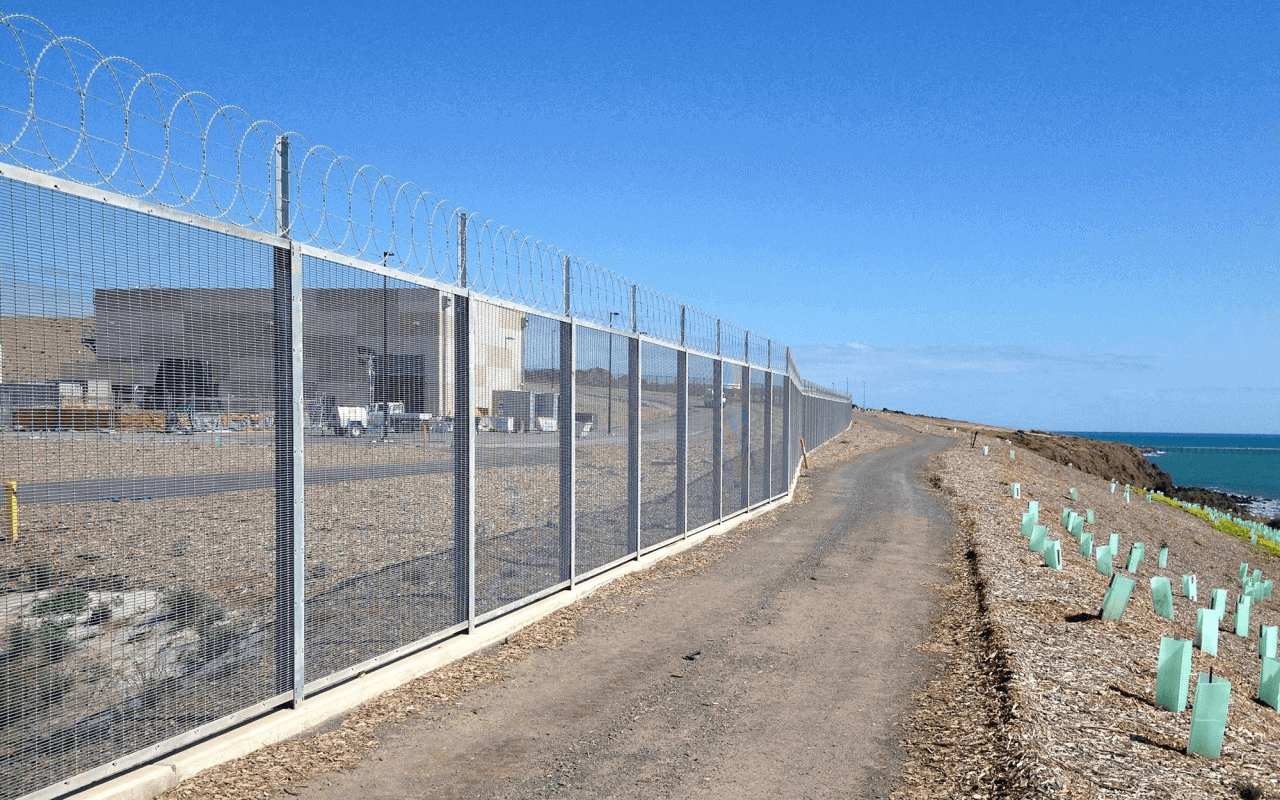 One of the key features that sets the 358 Welded Wire Fence apart is its tightly woven mesh pattern. The fence is constructed using horizontal and vertical wires, which are welded together at each intersection, creating a robust panel. The size of the mesh is precisely 76.2mm x 12.7mm, making it impossible for fingers or tools to pass through, effectively preventing climbing attempts. This remarkable design not only ensures maximum security but also provides an unobstructed view for increased surveillance and monitoring capabilities.
Another advantage of the 358 Welded Wire Fence is its exceptional durability. Made from high-quality galvanized steel, it is built to withstand harsh weather conditions, corrosion, and attempted break-ins. The manufacturing process includes a multi-step galvanization process, whereby the fence panel is immersed in a protective zinc coating. This coating acts as a barrier, shielding the steel from rust and corrosion, ensuring that the fence remains structurally sound for years to come. Additionally, the fence can be further enhanced with a polyester powder coating, allowing for customization and added weather resistance.
When it comes to installation, the 358 Welded Wire Fence offers flexibility and ease. The panels can be easily attached to fence posts, making it a cost-effective and time-efficient solution. The modular design of the fence panels allows for quick and straightforward assembly, significantly reducing installation time. Moreover, the fence's versatility allows it to be installed on various surfaces, including uneven terrain, sloping landscapes, or even on top of walls, ensuring a seamless and integrated security system for your property.
Beyond its exceptional strength and durability, the 358 Welded Wire Fence also offers a visually appealing solution for securing your boundaries. With its clean lines and minimalistic design, this fence effortlessly blends into any architectural style, without compromising on security. The fence panels can be customized to match or complement the aesthetics of your property, ensuring a cohesive and sophisticated look.
In conclusion, the 358 Welded Wire Fence provides an exemplary solution for securing your boundaries with unmatched strength and durability. Its unique design, constructed with tightly woven mesh and superior galvanized steel, ensures maximum security and prevents unauthorized access. With its ease of installation and versatility, this fence offers a hassle-free solution for protecting a variety of properties, including residential, commercial, and industrial. Don't compromise on safety; choose the 358 Welded Wire Fence to safeguard your boundaries and enjoy peace of mind in an increasingly uncertain world.