When it comes to establishing a secure perimeter for your property, there is no compromising on the quality of the fencing solution you choose. A reliable and effective option that has gained popularity in recent years is the 358 welded wire fence. This advanced fencing solution offers unparalleled security and durability, making it the top choice for a wide range of applications.
The 358 welded wire fence, also known as a prison fence or anti-climb fence, is constructed using horizontal and vertical wires that are welded at each intersection. The name "358" refers to the measurements of the fence panel, which is 3″ x 0.5″ x 8 gauge (76.2mm x 12.7mm x 4mm). This configuration creates small rectangular openings that are too narrow for fingers or tools to pass through, making it extremely difficult to climb or tamper with. Additionally, the robust design of the fence provides excellent resistance against cutting and impacts.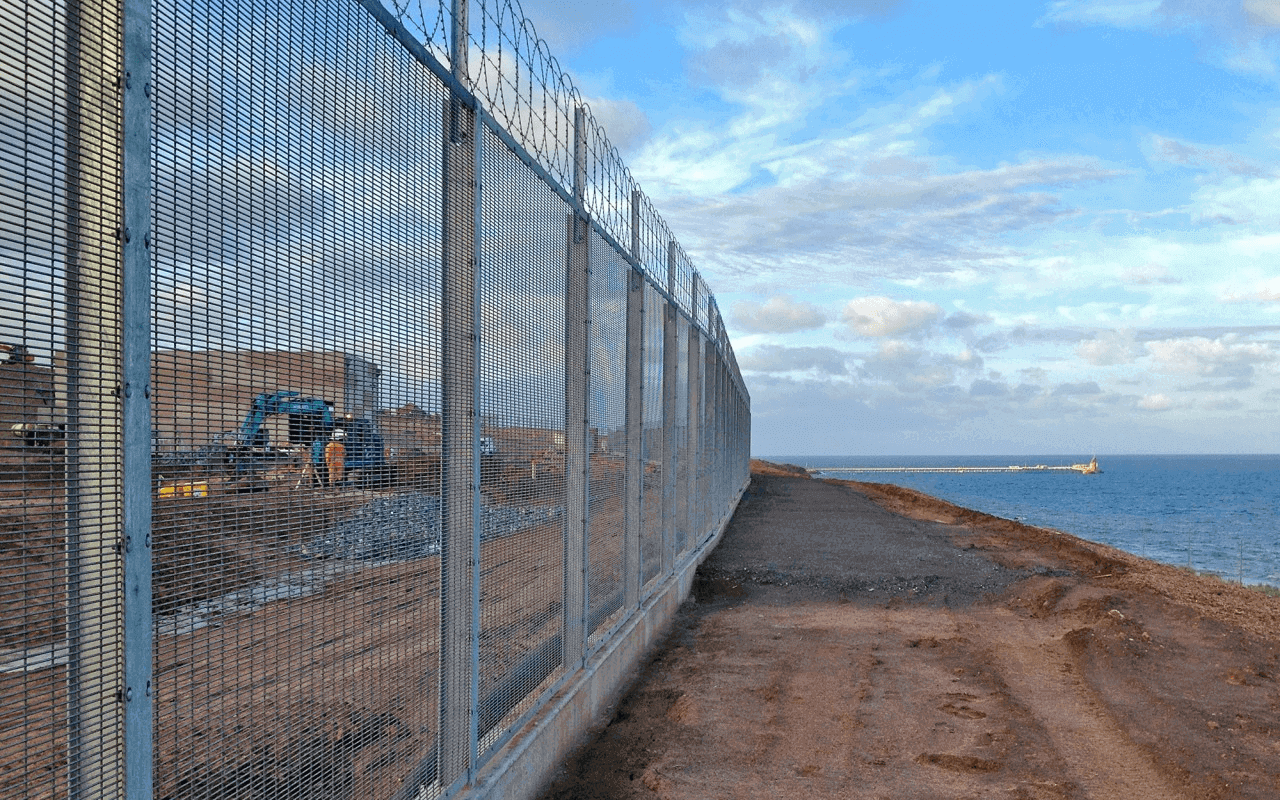 One of the key advantages of the 358 welded wire fence is its enhanced security features. The small openings prevent intruders from gaining a foothold, ensuring that your perimeter remains impenetrable. This is especially important for high-security areas such as government facilities, military installations, correctional centers, and data centers. The fence acts as a strong deterrent, making it significantly harder for criminals to breach your perimeter.
In addition to its high-security capabilities, the 358 welded wire fence offers excellent visibility, which is essential for areas that require constant surveillance or monitoring. The open mesh design allows for unobstructed views, enabling security personnel to detect any suspicious activities or potential breaches quickly. Unlike solid fencing options, the 358 welded wire fence also allows natural airflow and light penetration, creating a more aesthetic and comfortable environment.
Durability is another significant advantage of the 358 welded wire fence. The combination of high-quality materials and expert craftsmanship ensures that the fence can withstand the harshest weather conditions and resist corrosion, ultimately extending its lifespan and reducing maintenance expenses. With its robust construction, the 358 welded wire fence remains a reliable security solution for decades, providing peace of mind and cost-effectiveness.
Moreover, the 358 welded wire fence is versatile and adaptable to various installation requirements. Whether your property has uneven terrain or requires customized dimensions, this flexible fencing option can be easily adjusted to fit your specific needs. Its modular design allows for seamless integration with other security systems, such as electronic surveillance, access control, and perimeter alarms, to create a comprehensive security solution.
Not limited to just security applications, the 358 welded wire fence is also widely used in transportation infrastructure, schools, recreational facilities, and residential areas. Its aesthetic appeal, along with its robustness and visibility, makes it an ideal choice for a variety of settings.
In conclusion, when it comes to securing your perimeter, the 358 welded wire fence stands out as a reliable and effective solution. Its small rectangular openings, high visibility, and durability make it difficult to penetrate, providing optimum security for various applications. With its versatility and adaptability, it is no wonder that the 358 welded wire fence has become the preferred choice for many property owners. Invest in a 358 welded wire fence today and enjoy the peace of mind of knowing that your property is well-protected.