Are you looking for a reliable and robust security fence to secure your production site? Look no further than our brand's top-of-the-line security fences that provide the ultimate in protection against intruders, theft, and vandalism.
Designed with cutting-edge technology and high-quality materials, our security fences ensure maximum safety and peace of mind for your business. Here are just a few reasons why our security fences are the best choice for your production site:
1. High-quality materials: Our security fences are made from the highest quality materials to ensure they can withstand harsh weather conditions, extreme temperatures, and attempted break-ins.
2. Customizable designs: We offer a range of customizable designs that can be tailored to your specific requirements. Whether you need a fence to secure your entire production site or just a specific section, we've got you covered.
3. Seamless installation: Our experienced installation team ensures that your security fence is installed seamlessly and securely, minimizing disruptions to your production schedule.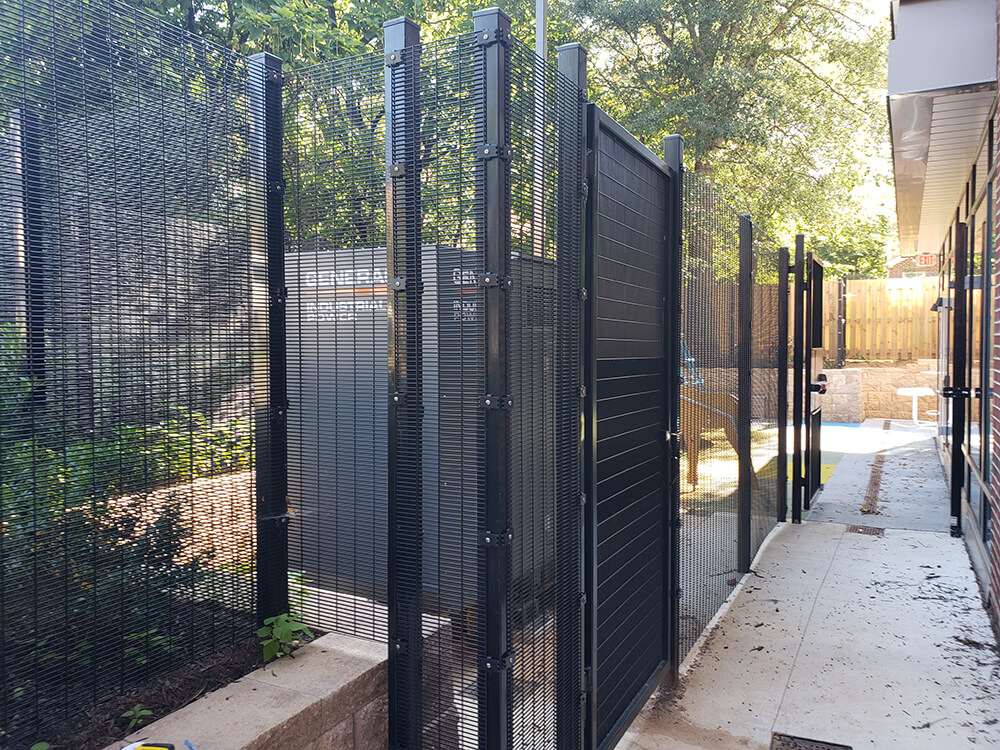 4. Advanced security features: Our security fences are equipped with advanced security features like motion sensors, alarms, and surveillance cameras to detect and deter any attempted breaches.
5. Cost-effective: Our security fences are an efficient and cost-effective way to secure your production site. In the long run, investing in a high-quality security fence can save you money by reducing the risk of theft, vandalism or other types of damage to your business.
So don't take chances with your production site – choose a security fence from our brand for the ultimate in protection and peace of mind. Contact us today to learn more about our range of security fence options and how we can help secure your business.