Secure Your Property and Maintain Privacy with the 358 Welded Wire Fence
In today's fast-paced world, maintaining the security and privacy of our property has become more important than ever. With increasing crime rates and constant invasion of privacy, homeowners and businesses are seeking reliable solutions to safeguard their assets. This is where the 358 welded wire fence comes into play. Combining strength, durability, and aesthetics, this fence has proven to be an ideal choice for both residential and commercial applications.
One of the most significant advantages of the 358 welded wire fence is the level of security it provides. Its name, "358," refers to the dimensions of the wire mesh: 3 inches by 0.5 inches by 8 gauge (76.2mm x 12.7mm x 4mm). This design makes it extremely difficult for intruders to penetrate, as the small mesh size prevents them from getting a good grip or foothold. Additionally, the tight spacing eliminates the possibility of someone squeezing through the fence, ensuring that your property remains secure at all times.
Furthermore, the 358 welded wire fence boasts exceptional strength and durability. The wires are securely welded at each intersection point, forming a rigid panel that can withstand immense pressure. Thanks to its robust construction, this fence can resist cutting, sawing, and scaling attempts, making it an excellent deterrent against trespassers. Additionally, its durability means that it will remain intact for years, reducing the need for frequent repairs or replacements.
Privacy is another crucial aspect that the 358 welded wire fence addresses. With urbanization and the ever-increasing density of population, maintaining privacy within one's property has become challenging. This fence comes to the rescue by offering excellent visibility control while still allowing airflow and light to pass through. The narrow mesh openings prevent prying eyes from seeing inside while maintaining a pleasant appearance. This feature is particularly valuable for residential properties, where homeowners can enjoy their privacy without sacrificing aesthetics.
Moreover, the 358 welded wire fence is highly versatile and can be customized to suit various requirements. It is available in a range of heights, from 4 to 12 feet (1.2 to 3.7 meters), allowing property owners to select the optimal size for their specific needs. Additionally, the fence can be galvanized or powder-coated to enhance its corrosion resistance and improve its visual appeal. This versatility ensures that the 358 welded wire fence can seamlessly blend into any architectural style or landscape design, adding value to your property.
Another significant benefit of the 358 welded wire fence is its low maintenance requirement. Unlike traditional fences that often require regular painting or staining, this fence is designed to be long-lasting and virtually maintenance-free. Its galvanized surface provides excellent protection against corrosion, ensuring that it remains aesthetically pleasing and structurally sound for an extended period. This feature not only saves property owners time and effort but also minimizes long-term maintenance costs.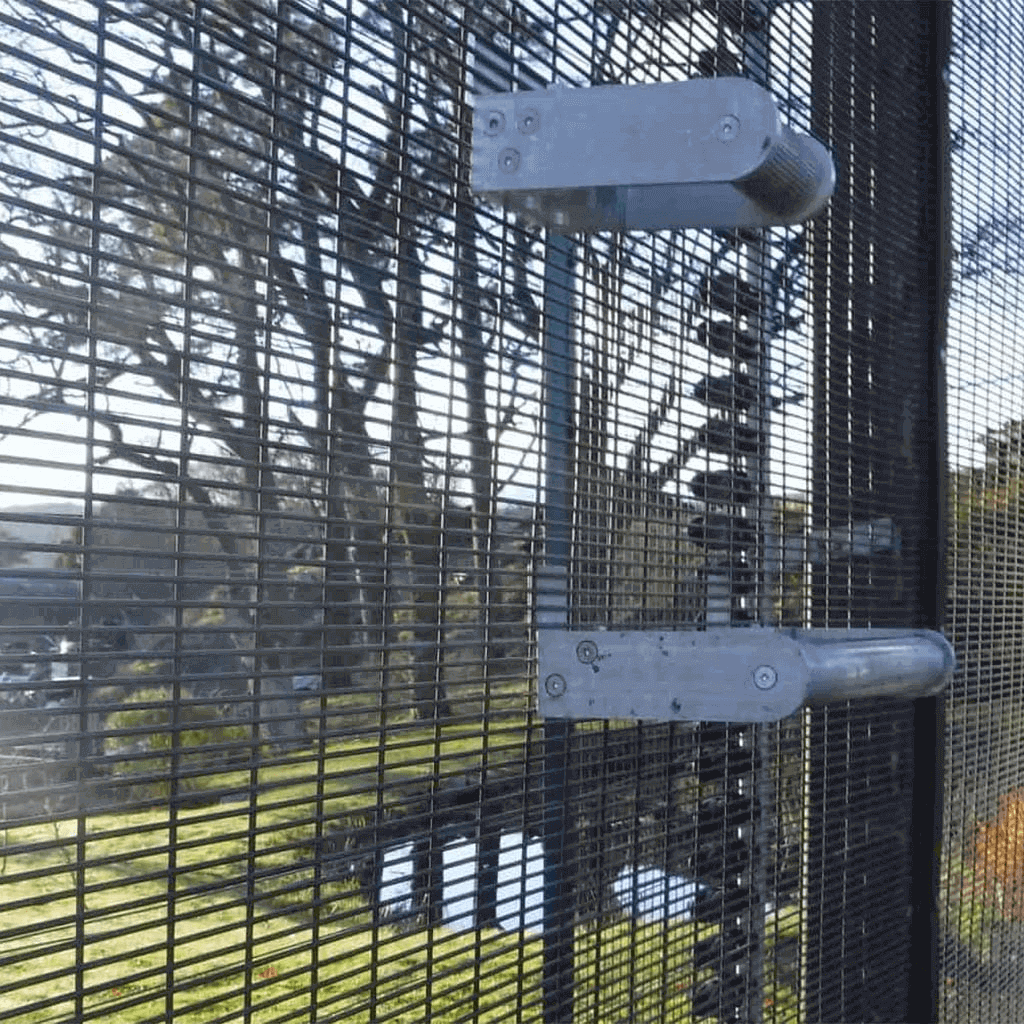 Lastly, the 358 welded wire fence is environmentally friendly. It is constructed from high-quality steel, a recyclable material that can be repurposed at the end of its lifespan. By opting for this fence, you contribute to sustainable practices and reduce your carbon footprint. Additionally, the fence's sturdy construction reduces the need for pesticides or chemical treatments that are commonly required for wooden fences, making it an eco-friendly choice.
In conclusion, the 358 welded wire fence offers a comprehensive solution for securing your property and maintaining privacy. With its unbeatable security, strength, durability, visibility control, customization options, low maintenance requirements, and environmental benefits, this fence stands out as an excellent investment. By choosing the 358 welded wire fence, you can have peace of mind knowing that your property is protected, your privacy is maintained, and you have made a sustainable choice for the future.