Securing Your Property with 358 Welded Wire Fence: A Comprehensive Guide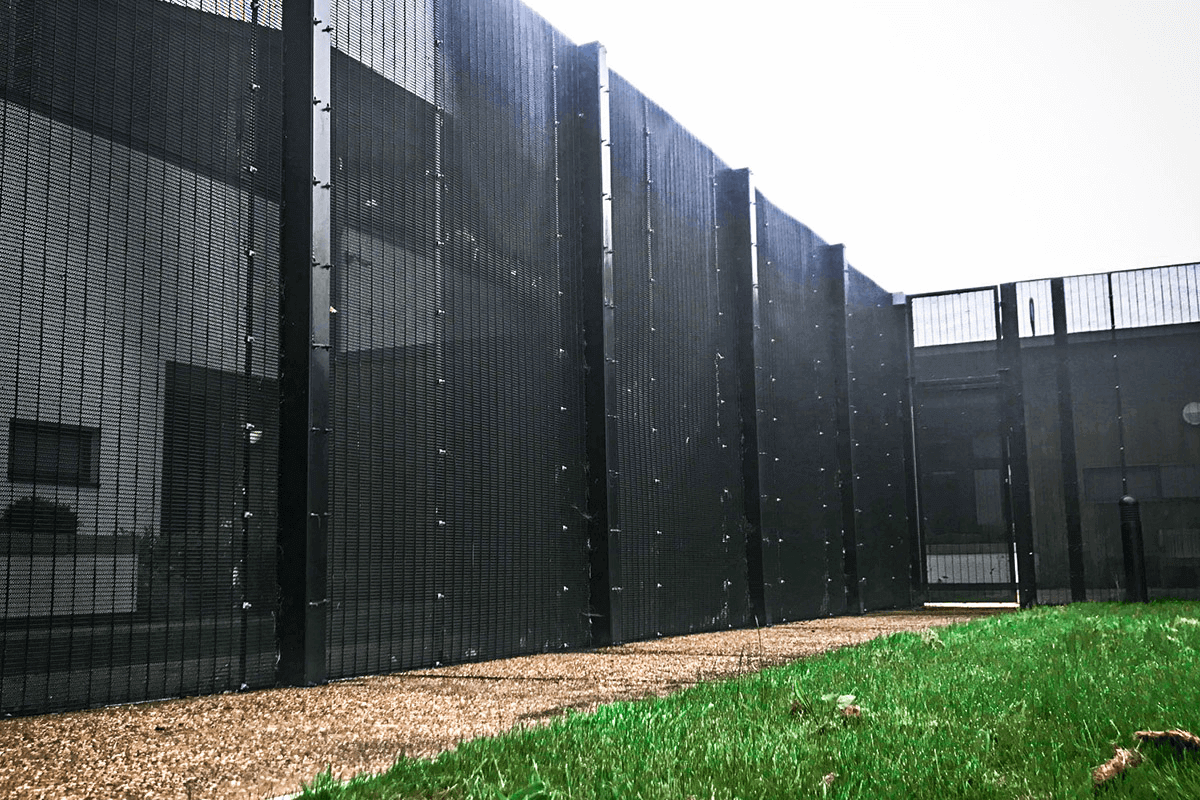 When it comes to protecting your property, ensuring its security is paramount. Whether you want to safeguard your home or business premises, a sturdy and reliable fence is an essential investment. In this comprehensive guide, we will explore the benefits and features of the 358 welded wire fence, a leading choice among property owners worldwide.
The 358 welded wire fence, also known as a prison fence or anti-climb fence, is a formidable barrier that provides exceptional security. Its name references its structure: 3-inch by 0.5-inch mesh spacing, 8-gauge wire thickness, and a height of 8 feet. This unique combination makes it incredibly difficult to climb or cut through, making it an ideal choice for high-security areas.
One of the key advantages of the 358 welded wire fence lies in its robust construction. The thick, welded wires are tightly connected, creating a sturdy grid pattern. This grid not only enhances the fence's strength but also provides visibility, allowing you to monitor your surroundings effectively. Such visibility is crucial for security personnel, as it offers an unobstructed view of the area, minimizing blind spots that intruders could exploit.
The 358 welded wire fence's superior strength and durability are further reinforced by its corrosion-resistant properties. Constructed from galvanized steel or even powder-coated steel, this fence is built to withstand harsh weather conditions and resist rust or corrosion. By investing in this fence, property owners can ensure its longevity and cost-effectiveness since it requires minimal maintenance and replacement.
Furthermore, the 358 welded wire fence is designed to discourage intruders while ensuring the safety of those within the protected area. Its close mesh spacing not only prevents people from climbing or squeezing through but also deters attempts at cutting through the fence. Unlike traditional chain-link fences, which can easily be cut with simple tools, the 358 welded wire fence poses a significant obstacle that requires significant effort and time to breach.
Additionally, the interlocking system of the 358 welded wire fence makes it difficult for unauthorized individuals to disassemble or manipulate its structure. This unique feature enhances the fence's effectiveness, as it eliminates vulnerabilities that could be exploited by intruders. It provides peace of mind, knowing that your property is protected by a strong and tamper-resistant barrier.
Apart from its security features, the 358 welded wire fence offers versatility in its applications. It is widely used in a variety of settings, including correctional facilities, military installations, airports, warehouses, and commercial properties. The fence's adaptability stems from its ability to be installed on different terrains and contours, making it a suitable choice for both level and sloping surfaces.
In conclusion, when it comes to securing your property, choosing the right fence is paramount. The 358 welded wire fence offers unparalleled security, durability, and versatility, making it an excellent choice for property owners looking to protect their assets effectively. With its robust construction, corrosion resistance, anti-climbing design, and tamper-resistant features, this fence provides peace of mind and ensures the safety of your property. Invest in the 358 welded wire fence today and experience the difference it can make in safeguarding your valuable assets.