The First Line of Defense for Athletic Facilities: Unveiling the Power of Security Fencing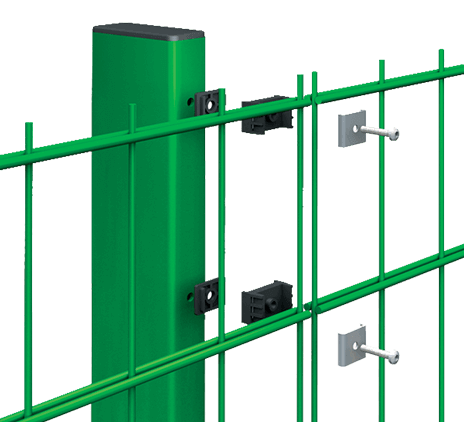 When it comes to securing athletic facilities, there is nothing more vital than an impenetrable first line of defense. As sports enthusiasts, we all understand the importance of creating a safe and secure environment for athletes and spectators alike. That's where security fencing comes into play, revolutionizing the way we protect our cherished sports arenas.
At the forefront of athletic facility security, cutting-edge technology takes center stage to ensure that every aspect of safety is addressed. Security fencing, meticulously designed and crafted, delivers unparalleled protection against unauthorized access, vandalism, and other potential threats. It not only safeguards the facility but also upholds the integrity of the game.
One fundamental aspect that sets security fencing apart is its durability. Engineered with the finest materials, it stands firm against even the harshest weather conditions, resisting corrosion and degradation. With its long-lasting strength, security fencing guarantees that your athletic facility remains fortified for years to come, requiring minimal maintenance and ultimately saving you both time and money.
Versatility is another key feature that makes security fencing an ideal choice for athletic facilities. Regardless of the size or location, security fencing can be customized to meet your unique requirements. From robust chain-link fencing to elegant ornamental designs, there is a style to perfectly complement the aesthetics of your facility while providing optimum security.
Beyond its physical strength and adaptability, security fencing is also designed with the spectators in mind. Transparent materials, such as mesh or clear panels, maintain a sense of openness, enabling fans to enjoy the thrill of the game without compromising safety. The fencing acts as a protective shield without obstructing the view, offering a perfect balance between security and spectator experience.
Furthermore, the installation of security fencing sends a strong message to potential wrongdoers, deterring them from even attempting any malicious activities. Its formidable presence serves as a visual deterrent, ensuring that your athletic facility remains a sanctuary where athletes can excel and spectators can revel in the excitement of the game to the fullest.
In conclusion, security fencing is indeed the first line of defense for athletic facilities. From its unbeatable strength to its adaptability, this paramount security measure guarantees the utmost safety and protection. Invest in security fencing, and let your facility become a fortress, embracing athletes, and spectators with open arms.
Remember, your athletic facility is not just a venue for sports, but a hub of inspiration and camaraderie. So, fortify it today with security fencing and lay the foundation for a secure and thriving sporting community.