Crowd control is a critical aspect of managing events, public spaces, and busy environments. The safety and comfort of individuals within these settings heavily rely on effective crowd management strategies. One such strategy that has proven to be an essential tool in simplifying crowd control is the use of access barriers. Access barriers not only provide a physical boundary but also help streamline the movement of people, enhance security measures, and ensure smooth operations. In this article, we will delve into the various benefits and applications of access barriers, highlighting their importance in simplifying crowd control.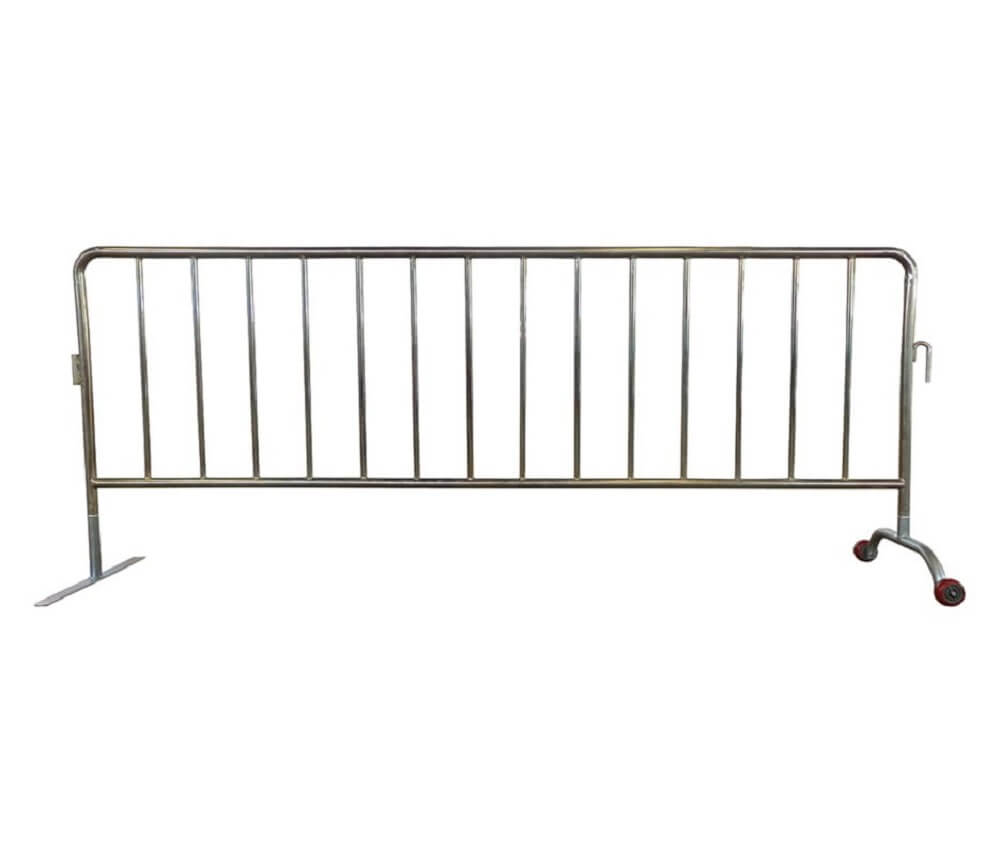 Firstly, access barriers offer a clear and visible indication of restricted areas, demarcating where individuals can and cannot go. This visual cue helps control the flow of crowds by creating a physical barrier that prevents unauthorized access. By clearly communicating the boundaries, access barriers minimize confusion and reduce the likelihood of overcrowding or congestion. This not only enhances safety but also facilitates efficient crowd movement, allowing people to navigate through spaces with ease and without obstruction.
Moreover, access barriers aid in managing queues and lines effectively. In environments such as ticket counters, airports, or theme parks, access barriers enable organizers to establish a systematic approach to crowd control by guiding individuals through designated queues. These barriers help prevent line-jumping and ensure fairness, creating a more organized and enjoyable experience for everyone involved. People can be confident that they will be served in the order they arrived, reducing frustration and potential conflicts.
Access barriers also play a crucial role in enhancing security measures. In high-security areas or events, barriers can be equipped with additional features to prevent unauthorized entry. For instance, access gates can be installed in combination with access barriers, requiring individuals to present valid identification or tickets before being granted admission. This system helps maintain a strong level of security, deterring potential threats and ensuring that only authorized personnel or ticket-holders are granted access.
Furthermore, access barriers contribute to the simplification of crowd control by offering flexibility and adaptability. They come in various forms such as retractable belt barriers, stanchions, barricades, or turnstiles. This range of options allows organizers to select the most suitable type for their specific needs and environment. Whether it's a temporary event, a permanent installation, or an area with stringent traffic control requirements, there is an access barrier solution available to meet the demands.
The benefits of access barriers extend beyond temporal and spatial crowd control. They also aid in regulating the overall density of people within a given area, preventing overcrowding and maintaining a comfortable atmosphere. By limiting the number of individuals in tight spaces, such as elevators, waiting rooms, or public transport platforms, access barriers contribute to a better overall experience for everyone. They also play a vital role during emergencies or evacuations, ensuring an organized and orderly exit process.
In conclusion, access barriers are an essential tool in simplifying crowd control. They not only provide a physical boundary but also facilitate the movement of people, enhance security measures, and ensure smooth operations. By creating clear visual cues, managing queues effectively, enhancing security, offering flexibility, and regulating crowd density, access barriers play a significant role in maintaining safety, order, and comfort in various public and private settings. As the demand for efficient crowd management continues to grow, access barriers will remain indispensable in simplifying complex situations and contributing to the overall well-being of individuals in crowded environments.