Are you tired of break-ins and theft at your business? Look no further than Spike Strips, the ultimate deterrent for burglars.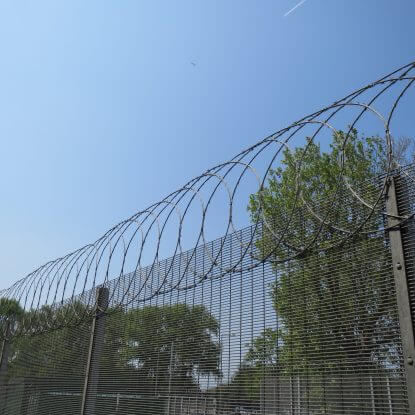 Spike Strips are designed to prevent unauthorized vehicles from entering a restricted area. When a vehicle attempts to drive over the spikes, its tires are punctured, causing the vehicle to come to an immediate halt. This not only prevents burglars from escaping with your valuable assets but also immobilizes their getaway vehicle, making it easier for law enforcement to catch them.
Spike Strips are made of durable materials and are able to withstand heavy traffic and all weather conditions, making them a reliable solution for protecting your business 24/7. They come in a variety of sizes and can be customized to fit your specific needs.
Using Spike Strips as your primary security solution offers a number of advantages, including:
1. Enhanced security: Spike strips provide an effective and immediate barrier that prevents access to unauthorized persons or vehicles.
2. Lower insurance rates: Insurance companies view businesses with effective security systems as less of a risk, resulting in lower insurance rates.
3. Peace of mind: Knowing that your business is protected by Spike Strips can give you peace of mind and allow you to focus on other aspects of your business.
Don't wait until it's too late – invest in Spike Strips today and protect your business from burglars and theft. Contact us now for more information!