Are you tired of your small outdoor space lacking personality and flair? Do you want to add an element of excitement and intrigue to your patio or balcony? Look no further! In this article, we will explore spike wall ideas that are perfect for small outdoor spaces. These unique and visually stunning designs will instantly transform your dull outdoor area into a captivating sanctuary.
1. Rustic Charm:
Inject a touch of rustic charm into your small outdoor space with a spike wall made from weathered wood. Salvaged barn boards or reclaimed pallet planks can be affixed vertically to create a visually appealing backdrop. The natural imperfections and colors of the wood will add character and warmth to your outdoor space. Enhance the rustic vibe by incorporating vintage lanterns or fairy lights for a cozy ambiance.
2. Modern Elegance:
For a more contemporary feel, consider a spike wall made of sleek metal. Aluminum panels or stainless steel sheets can create a clean and minimalist look. Opt for a neutral color such as black or silver to maintain a sophisticated aesthetic. To add a touch of luxury, incorporate cascading plants or vertical gardens along the wall. This fusion of metal and greenery will bring vitality and freshness to your outdoor oasis.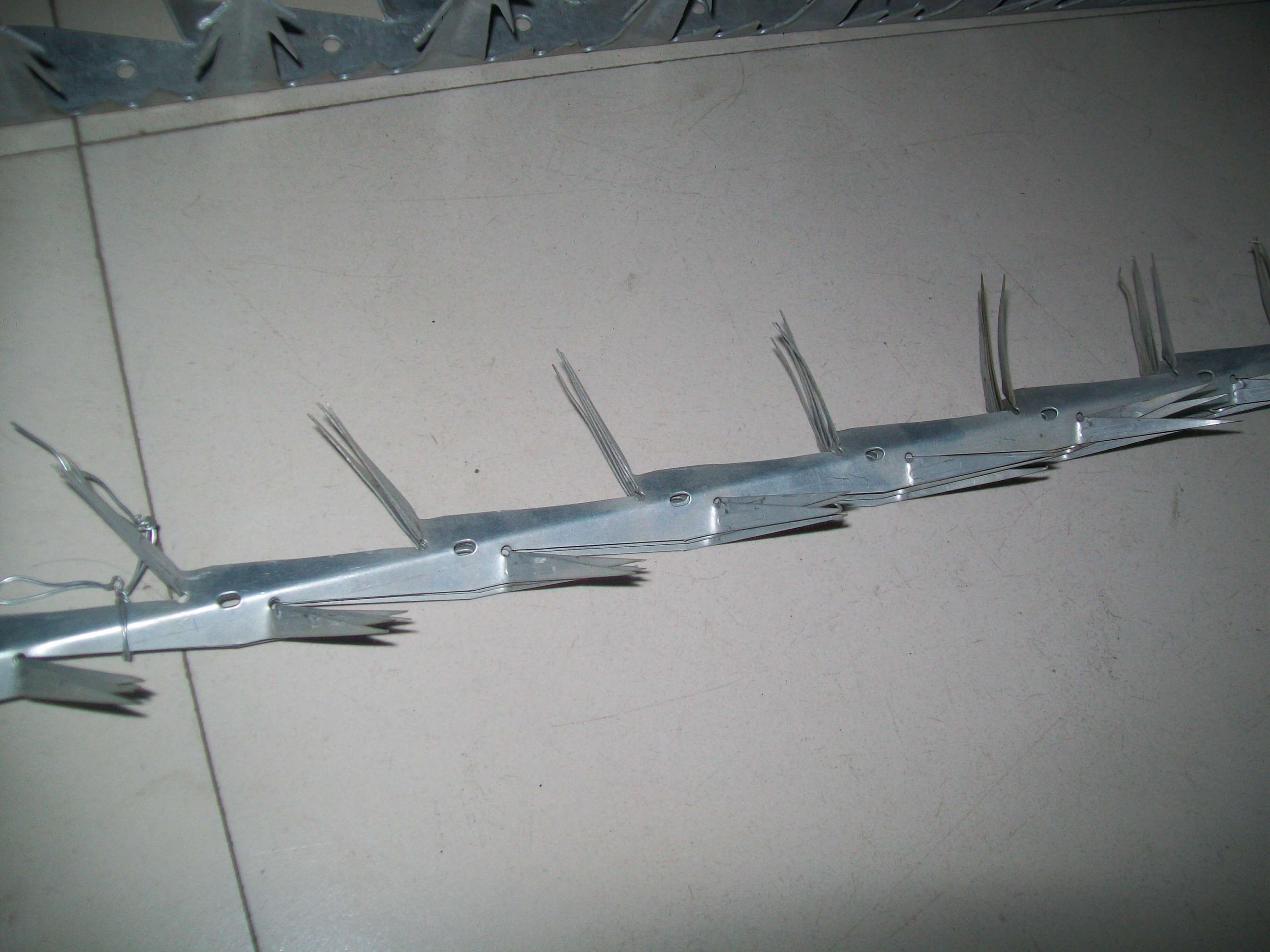 3. Artistic Expression:
Why not turn your spike wall into a piece of art? Consider using mosaic tiles, colorful glass, or even broken ceramics to create a unique and eye-catching design. Play with different colors, patterns, and shapes to make your wall a true focal point. This artistic touch will not only brighten up your small outdoor space but also showcase your creativity and individuality.
4. Vertical Herb Garden:
For those with a green thumb or a passion for cooking, a vertical herb garden spike wall is the perfect solution. Create a sensory experience by planting various herbs such as basil, mint, or rosemary in vertical pockets or hanging pots. This practical yet aesthetically pleasing design not only maximizes the use of space but also provides fresh ingredients for your culinary exploits.
5. Zen Retreat:
If you crave a tranquil and serene outdoor space, consider a spike wall inspired by Asian Zen gardens. Build the wall using bamboo poles or timber, creating a natural and organic feel. Add a small water feature, such as a tabletop fountain or a mini pond, to infuse a sense of tranquility. Accentuate the Zen atmosphere by incorporating pebbles, bonsai trees, and meditation cushions, allowing you to find inner peace in your own backyard.
6. Industrial Chic:
Embrace the industrial trend by using concrete blocks or breezeblocks to construct your spike wall. This stylish and bold design will give your small outdoor space an urban and edgy look. Pairing the concrete wall with contemporary furniture and metal accessories will complete the industrial chic vibe. Add pops of color through decorative cushions or outdoor rugs to soften the overall aesthetic.
In conclusion, don't let the limited size of your outdoor space limit your creative potential. With these spike wall ideas, you can transform your small outdoor area into a captivating and inviting sanctuary. Whether you prefer rustic charm, modern elegance, artistic expression, a vertical herb garden, a Zen retreat, or industrial chic, there is a spike wall design that will perfectly suit your taste and style. Get ready to unleash your creativity and make a statement in your small outdoor space!