: An Effective Measure for Enhanced Security
Introduction:
Safety and security are vital aspects of our daily lives, and ensuring the protection of our property and loved ones is of utmost importance. With the increasing rate of property crimes and trespassing incidents, it has become crucial to explore effective security solutions. One such solution that has gained significant attention is spike wall installation. In this article, we will delve into the benefits and considerations of spike wall installation, enabling you to make an informed decision regarding the security measures for your property.
Section 1: Understanding Spike Walls
A spike wall is a sturdy physical barrier usually made of metal, designed to deter potential intruders or trespassers. These walls feature a series of sharp spikes, strategically placed to create an intimidating and virtually impassable obstacle. They are commonly installed on boundaries, fences, and walls surrounding properties.
Section 2: Increased Security and Deterrence
The primary function of spike walls is to enhance security and deter potential trespassers. The presence of these imposing barriers can discourage unauthorized access, preventing burglaries, vandalism, and other criminal activities. Spike walls act as a psychological deterrent, making intruders think twice before attempting to breach your property.
Section 3: Versatility in Application
Spike walls are highly versatile and can be tailored to different security needs. They can be customized in terms of height, length, and design, making them suitable for various types of properties, such as residential homes, commercial buildings, warehouses, or industrial facilities. Additionally, spike walls can be installed in conjunction with other security systems, such as surveillance cameras and alarms, multiplying the effectiveness of your overall security measures.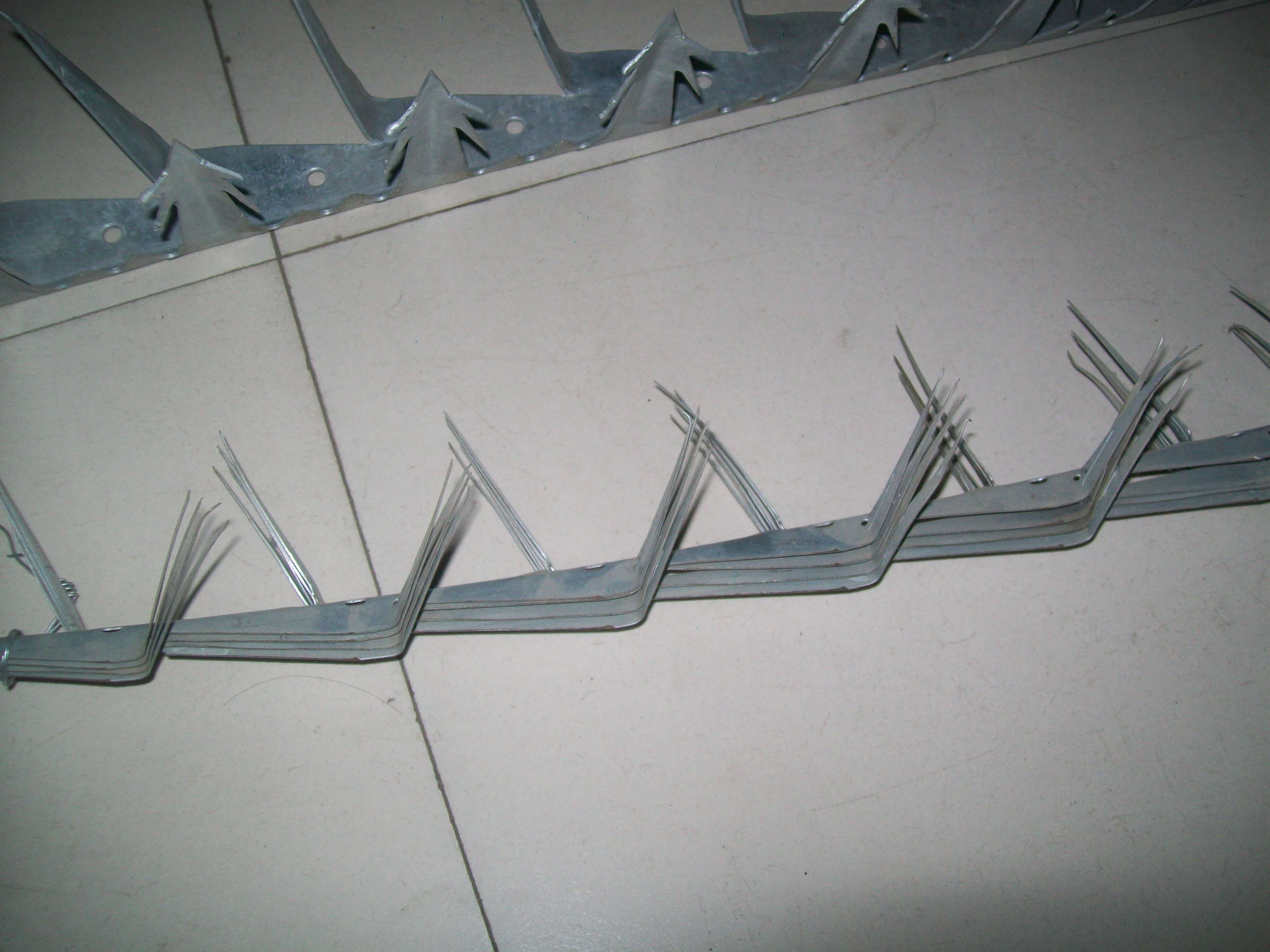 Section 4: Durability and Low Maintenance
When considering security solutions, durability is a critical factor. Spike walls are made from high-quality materials, ensuring a long lifespan and resistance to external elements. They require minimal maintenance, saving you time and effort in the long run. Unlike other security measures that may need frequent repairs or replacements, spike walls offer a cost-effective solution and provide peace of mind.
Section 5: Aesthetics and Property Enhancement
While security is the primary concern, spike walls can also enhance the aesthetics of your property. With a variety of styles and finishes available, spike walls can complement the overall design and architecture, adding an element of sophistication to your property. By combining functionality with aesthetic appeal, spike walls offer a holistic solution that adds value and prestige to your property.
Section 6: Local Regulations and Considerations
Before considering spike wall installation, it is essential to familiarize yourself with local regulations and legal requirements. Some areas may have restrictions on the height, material, or design of spike walls. Consulting with local authorities or security experts will ensure compliance and help you make the best decision for your property.
Conclusion:
In an era where security breaches and property crimes are increasingly prevalent, spike wall installation offers an effective solution to enhance the safety and protection of your property. These durable and versatile barriers provide an intimidating deterrent while adding aesthetic value to your property. With proper research and adherence to local regulations, spike wall installation can be a valuable investment in safeguarding your loved ones and assets. Increase security, deter intruders, and gain peace of mind with spike wall installation today!