Title: Sport Fence Installation: Ensuring Optimal Safety for Athletes
Introduction:
Creating a safe and secure environment for athletes is of paramount importance in any sports facility. Proper sport fence installation not only provides physical boundaries but also plays a vital role in preventing injuries and ensuring the uninterrupted flow of a game. In this article, we will explore the key features and advantages of sport fence installation that prioritize the safety and performance of athletes.
1. High-Quality Materials:
When it comes to sport fence installation, using high-quality materials is crucial. Premium-grade steel or aluminum fencing ensures durability, strength, and resistance to external elements such as harsh weather conditions. This guarantees that the fence stands strong against impacts, preventing any potential injuries to athletes.
2. Enhanced Safety Features:
To further prioritize athlete safety, modern sport fences are equipped with additional safety features. These include padded or shock-absorbent surfaces, which reduce the impact force during collisions and minimize the risk of severe injuries. The installation of breakaway sections also prevents athletes from getting trapped or entangled in case of accidents.
3. Visibility and Transparency:
Sport fence installation offers the advantage of providing clear visibility for players, coaches, and spectators. Transparent panels made of tempered glass or polycarbonate materials allow unobstructed views of the game, ensuring maximum interaction and involvement. Athletes can concentrate better on their performance, while coaches and spectators can enjoy an uninterrupted viewing experience.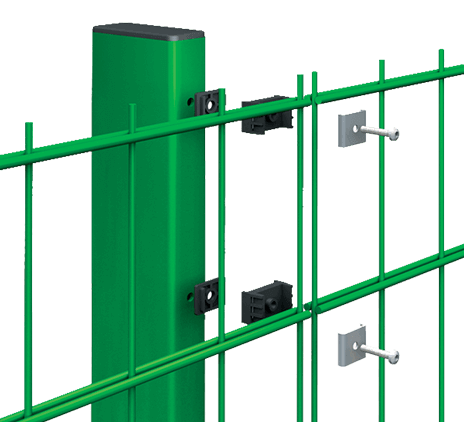 4. Customization and Versatility:
Every sports facility has its unique requirements. Sport fence installation offers customization options, allowing the fences to be tailored to specific needs. The fences can be designed to fit various sports such as soccer, baseball, tennis, or basketball, ensuring optimal gameplay experience and safety. Additionally, the fences can be customized with team colors, logos, or mascots, enhancing the overall appeal of the facility.
5. Compliance with Safety Regulations:
Sport fence installation adheres to strict safety regulations and standards. By choosing a reputable and experienced installation provider, sports facilities can ensure compliance with local and international safety codes, minimizing the potential risk of accidents. This proves the commitment of the facility towards athlete safety and earns the trust of players, coaches, and visitors.
Conclusion:
Sport fence installation goes beyond the creation of physical boundaries; it guarantees the safety and well-being of athletes. By prioritizing high-quality materials, enhanced safety features, visibility, customization, and compliance with safety regulations, sports facilities can create a secure environment that allows athletes to unleash their potential without worrying about their safety. Investing in professional sport fence installation is not only a testament to prioritizing athletes but also an assurance for coaches, players, and spectators that their enjoyment and safety are paramount.