Title: Achieving the Perfect Blend of Strength and Aesthetics with Sports Mesh Fence
Introduction:
When it comes to sports facility design, finding the balance between strength and aesthetics is crucial. A great solution that perfectly blends these essential elements is the Sports Mesh Fence. This revolutionary fencing option offers unparalleled strength and durability while enhancing the visual appeal of any sports facility.
Enhanced Durability: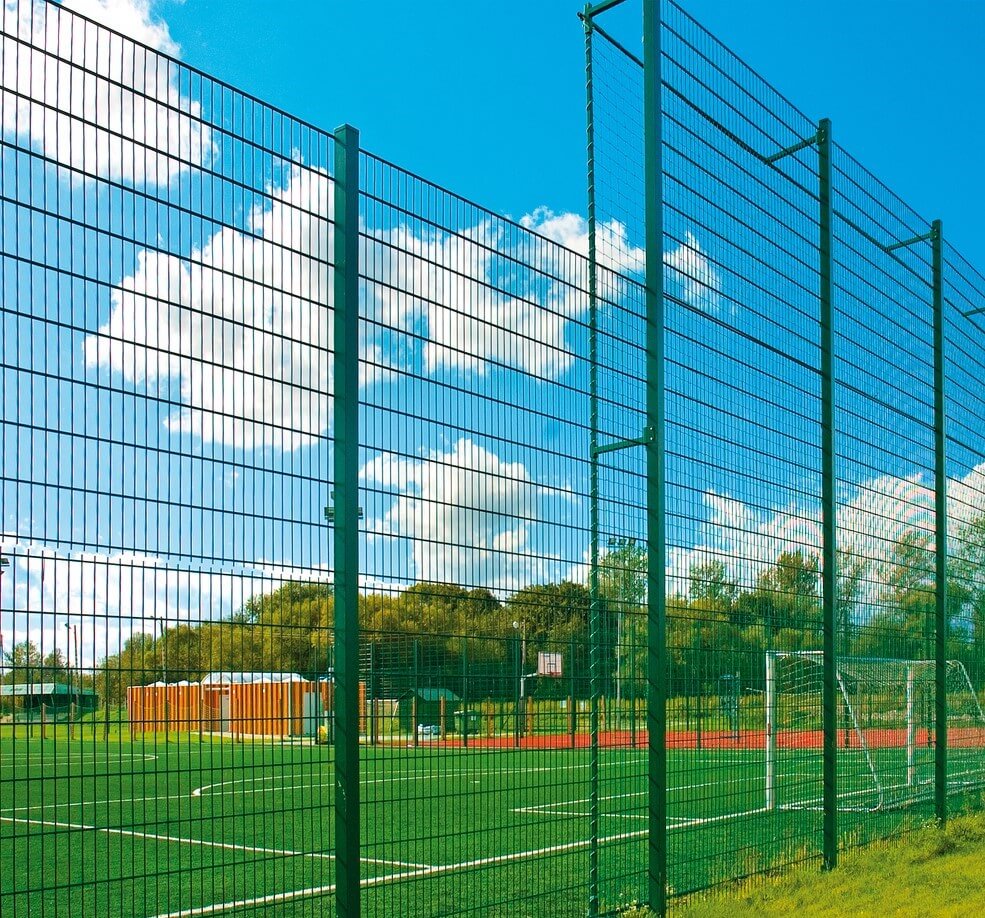 Sports Mesh Fence is designed to withstand the toughest conditions in sports environments. Constructed with high-quality materials, it offers excellent resistance to impact, corrosion, and extreme weather conditions. Whether it's soccer, tennis, or basketball, Sports Mesh Fence provides exceptional durability, ensuring long-lasting performance for sports facilities.
Unobstructed Visibility:
One of the key advantages of Sports Mesh Fence is its unique mesh design, which provides unobstructed visibility without compromising on security. Spectators and players can enjoy a clear view of the action from any angle while maintaining a safe distance from the playing area. This ensures an immersive experience and enhances overall safety within the facility.
Superior Safety Features:
Sports Mesh Fence is designed with safety as a top priority. The mesh design not only prevents unauthorized access but also eliminates the risk of injury. Unlike traditional fences, this innovative fencing solution reduces the chances of players getting caught or injured by eliminating sharp edges or protrusions. With Sports Mesh Fence, you can create a secure environment that prioritizes the safety of players, coaches, and spectators alike.
Customization Options:
Every sports facility is unique, and Sports Mesh Fence understands this. With a wide range of customization options available, you can tailor the fence to match your facility's specific requirements. Choose from various colors, sizes, and designs to create visually appealing boundaries that seamlessly integrate with the overall aesthetics of your sports facility.
Low Maintenance:
Sports Mesh Fence is renowned for its low maintenance requirements. Its durable materials and superior design ensure minimal wear and tear, reducing the need for regular repairs or replacements. This not only saves you time and effort but also helps in cost savings over the long run. With Sports Mesh Fence, you can enjoy a beautiful and secure sports facility without the constant worry of high maintenance needs.
Conclusion:
When it comes to designing sports facilities that strike the perfect balance between strength and aesthetics, Sports Mesh Fence emerges as the go-to choice. Its exceptional durability, unobstructed visibility, rigorous safety features, customization options, and low maintenance needs position it as the ideal fencing solution. Elevate your sports facility to new heights with Sports Mesh Fence and create an environment that both athletes and spectators will appreciate for years to come.