Sporting events bring people together, creating a sense of unity and excitement. However, organizing a successful sports event involves meticulous planning and attention to detail, particularly when it comes to ensuring the safety and security of participants and spectators. One vital aspect that cannot be overlooked is the installation of a reliable fence that enhances visibility and durability, meeting the unique needs of sports venues. This is where the Sports Mesh Fence comes into play.
The Sports Mesh Fence is specifically designed to enhance the overall experience of participants and spectators alike. Its unique features make it the ideal choice for sports venues, providing a safe and secure environment without compromising on visibility and durability. Let's dive deeper into why the Sports Mesh Fence is the perfect solution for enhancing visibility and durability.
Enhanced Visibility: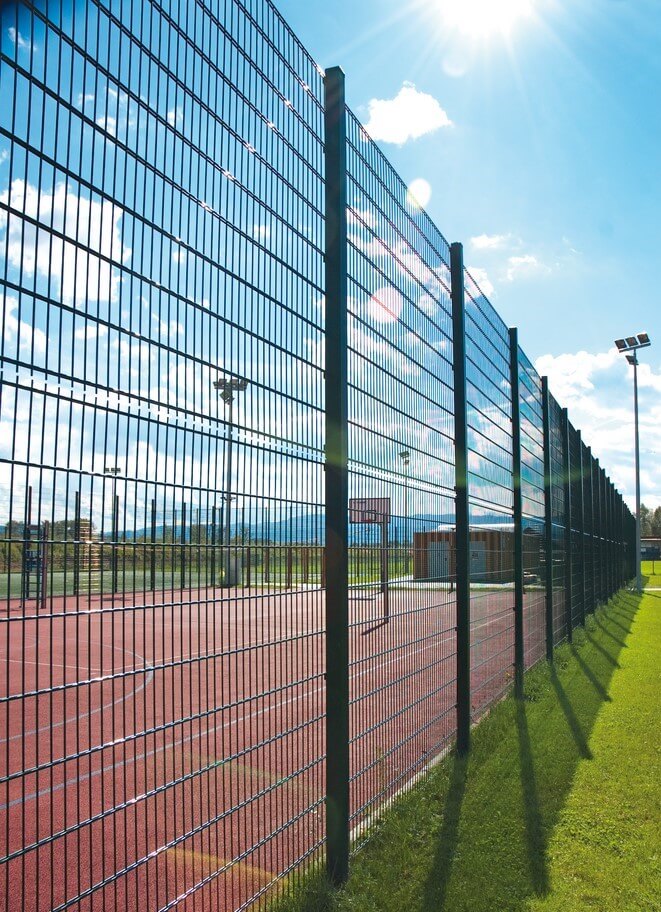 Clear visibility of the event is crucial for both participants and spectators. The Sports Mesh Fence is designed with small openings, ensuring an unobstructed view of the action from all angles. The tight mesh pattern also limits the intrusion of objects or debris, preventing distractions and allowing everyone to focus on the game.
Moreover, the Sports Mesh Fence can be customized with vibrant colors that match the team or event theme, further enhancing visibility. With options for colors and customized branding, the fence is not just a functional element but also adds aesthetic appeal to the sports venue.
Durability and Safety:
Sports events can be intense, with participants pushing their limits and spectators cherishing every moment. For such high-energy environments, a robust fence that can withstand impact and ensure the safety of everyone involved is essential.
The Sports Mesh Fence is made from high-quality materials such as galvanized steel or aluminum, ensuring long-term durability. It is designed to withstand harsh weather conditions, including strong winds, heavy rain, and prolonged exposure to sunlight. The fence is also resistant to rust and corrosion, prolonging its lifespan and minimizing maintenance costs.
Furthermore, the Sports Mesh Fence can be reinforced with additional features to ensure safety. The top of the fence can be equipped with curved barbed wires or razor wires, deterring any unauthorized access and adding an extra layer of security. The fence panels can also be installed with gates and locks, allowing controlled entry and exit points, contributing to an organized and safe sports event.
Easy Installation and Maintenance:
Sports events are often time-sensitive, leaving little room for delays and complications. The Sports Mesh Fence offers a hassle-free installation process, enabling event organizers to set up the venue quickly and efficiently. The fence panels are lightweight, making them easy to handle and transport, reducing installation time.
Maintenance is also simplified with the Sports Mesh Fence. The materials used in its construction are resistant to wear and tear, reducing the need for frequent repairs. Any minor damages can be easily fixed without having to replace the entire fence. Additionally, the fence's design allows easy access for cleaning and maintaining the surrounding area, ensuring a polished and professional look throughout the event.
Conclusion:
The Sports Mesh Fence is undoubtedly the perfect solution for enhancing visibility and durability at sports events. Its ability to provide clear visibility, while ensuring the safety and security of participants and spectators, makes it an indispensable element for any sports venue. With its durable construction, easy installation, and low maintenance requirements, the Sports Mesh Fence offers a reliable and long-lasting solution that enhances the overall sporting experience. So, why settle for anything less when you can invest in a fence that excels in both functionality and aesthetics? Opt for the Sports Mesh Fence and experience the difference!