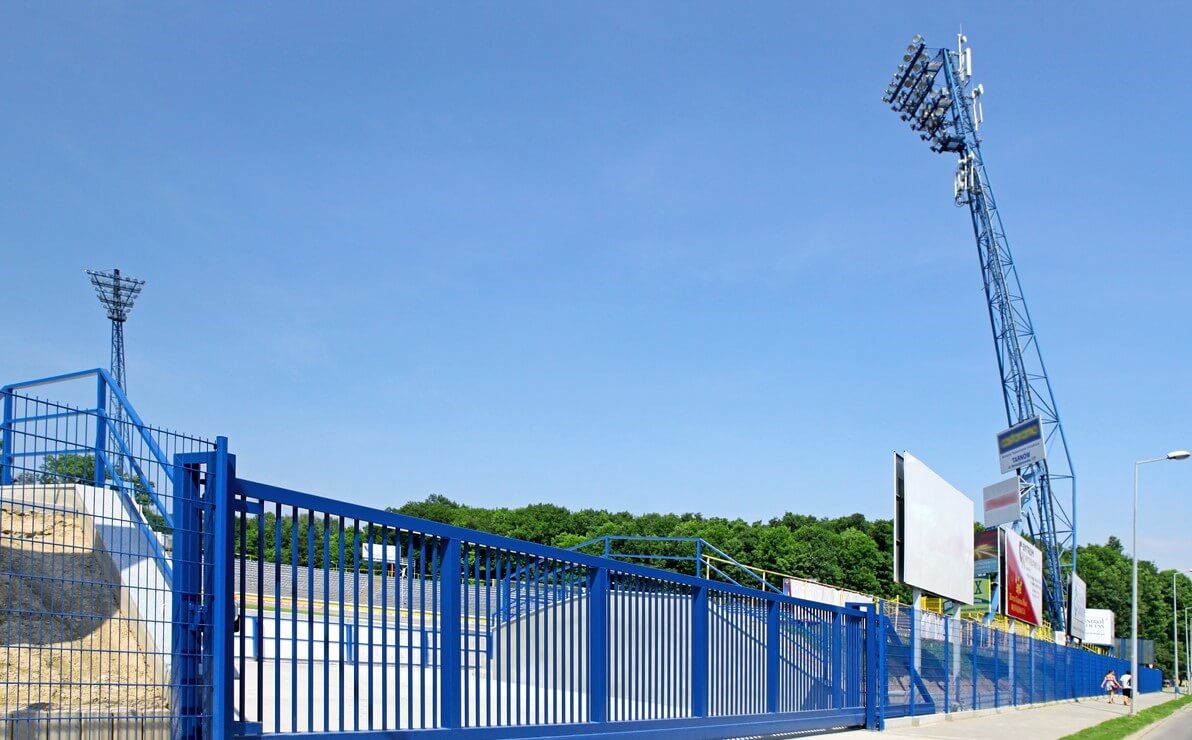 When it comes to hockey rinks, safety and durability are of utmost importance. A strong and reliable fencing system is essential to provide a stable boundary while ensuring player and spectator safety. In recent years, sports mesh fencing has emerged as a popular choice for hockey rinks due to its exceptional durability and versatility.
Sports mesh fencing is constructed using high-quality materials such as galvanized steel or stainless steel wires. The interwoven mesh design offers superior strength, making it highly resistant to impacts and providing long-lasting performance. Unlike traditional chain-link fencing, the mesh design prevents the fence from becoming distorted, maintaining its structure even in high-pressure situations, such as when players collide with the fence.
One of the key advantages of sports mesh fencing is its flexibility. The design allows for easy installation on uneven terrain and adapts to the curves and slopes of the hockey rink, ensuring a seamless and aesthetically pleasing appearance. Moreover, the open mesh design provides excellent visibility, allowing spectators to enjoy uninterrupted views of the game while providing the necessary safety barrier.
Hockey, known for its fast-paced and physical nature, requires a fencing system that can withstand impact from pucks, sticks, and players. Sports mesh fencing is designed to absorb and distribute impact energy, reducing the risk of injuries caused by collision. The tightly woven mesh pattern ensures that pucks cannot pass through, preventing them from leaving the rink area and ensuring the safety of nearby spectators.
In addition to its durability and versatility, sports mesh fencing is also highly resistant to weather conditions. Hockey rinks are often exposed to harsh elements, including heavy rain, snow, and extreme temperatures. The galvanized or stainless steel wires used in sports mesh fencing are corrosion-resistant, making it ideal for outdoor installations. Furthermore, the mesh design allows for maximum airflow, preventing the accumulation of snow or ice on the fence, thus minimizing the risk of damage due to freezing.
Maintenance plays a crucial role in the longevity of any fencing system. Sports mesh fencing requires minimal maintenance as it is designed to withstand the rigors of intensive use. The materials used are easy to clean, and any repairs can be carried out promptly with minimal effort. It is crucial to regularly inspect the fence for any signs of damage, such as loose wires or bent frames, and address them in a timely manner to ensure continuous safety and optimal performance.
In conclusion, sports mesh fencing offers a durable and versatile solution for hockey rinks. Its exceptional strength, flexibility, and impact resistance make it an ideal choice for ensuring player and spectator safety. Additionally, its resistance to weather conditions and minimal maintenance requirements make it a cost-effective investment in the long run. Whether for recreational or professional hockey rinks, sports mesh fencing provides the necessary security and functionality while enhancing the overall aesthetics of the facility.