Introduction:
When it comes to designing and constructing sports facilities such as basketball courts and soccer fields, one crucial aspect that should not be overlooked is the choice of fencing. The right fencing not only enhances the safety and security of the area but also contributes to the overall aesthetics. Sports mesh fencing, with its numerous advantages, has emerged as an ideal choice for basketball courts and soccer fields. This article aims to shed light on the reasons why sports mesh fencing is an excellent option for these sports facilities.
1. Enhanced Safety: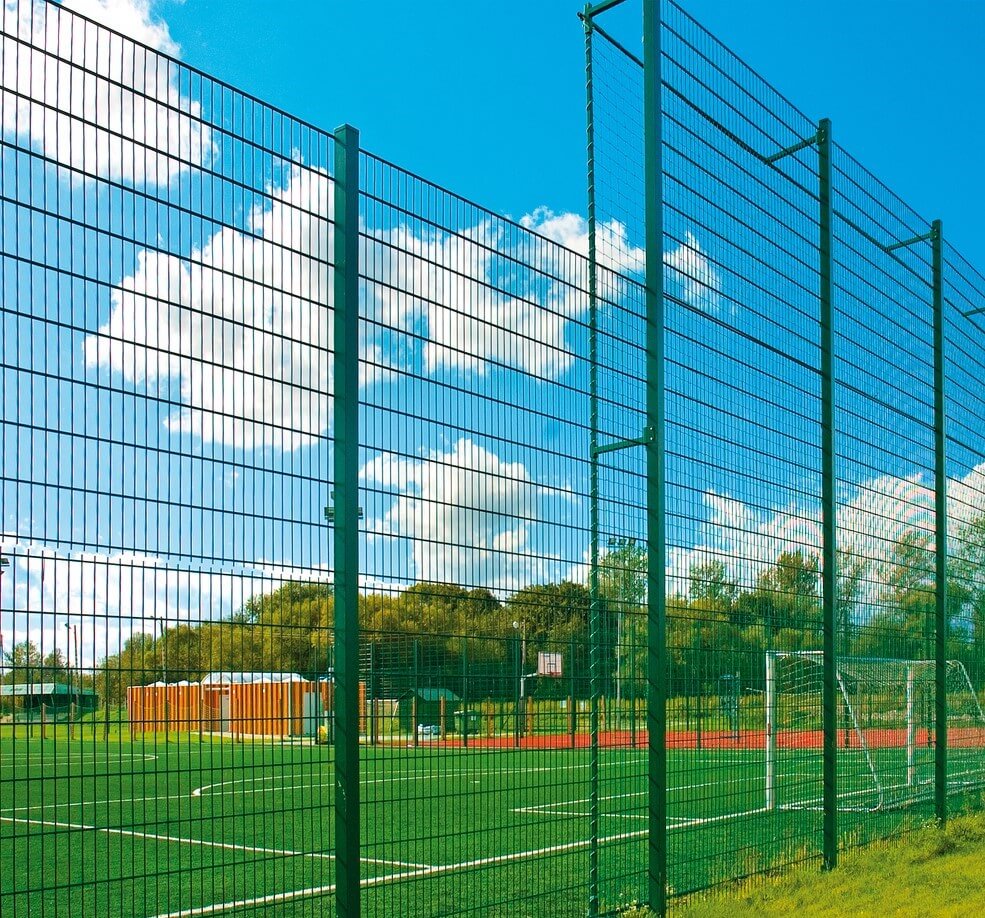 The safety of players and spectators is of paramount importance in any sports facility. With its tightly woven mesh, sports mesh fencing provides excellent visibility, allowing observers to have a clear view of the game. This ensures that everyone can enjoy the matches while staying protected from potential accidents. Additionally, the mesh design eliminates the risk of limbs getting stuck or balls bouncing away from the playing area.
2. Security:
Sports mesh fencing acts as a barrier that prevents unauthorized access and trespassing. By installing durable and robust sports mesh fencing, the facility's management can have peace of mind knowing that the court or field is secure, preventing any undue interruptions or vandalism. Moreover, it helps in avoiding conflicts between players and unauthorized individuals, thus promoting a safe and controlled environment.
3. Durability and Low Maintenance:
Constructed from high-quality materials like galvanized steel or PVC-coated wire, sports mesh fencing offers exceptional durability. It can withstand heavy impact, harsh weather conditions, and daily wear and tear associated with intense sporting activities. The longevity of sports mesh fencing makes it a cost-effective investment as it requires minimal maintenance, saving both time and money for the sports facility.
4. Aesthetic Appeal:
Sports mesh fencing is available in various designs, colors, and heights, allowing facility owners to choose the option that best complements their surroundings. By selecting an attractive fencing style, the overall aesthetics of the sports facility are significantly enhanced. This not only adds value but also creates a positive impression on players and spectators. Additionally, the customizable nature of sports mesh fencing allows for the incorporation of logos, team colors, or branding, further elevating the visual appeal of the facility.
5. Versatility:
One of the significant advantages of sports mesh fencing is its versatility. It can be easily installed on different terrains, including grass, concrete, or synthetic surfaces. This flexibility makes it suitable for various types of sports facilities, including outdoor and indoor basketball courts and soccer fields. The ability to adapt sports mesh fencing to different locations makes it a versatile option, ensuring that it can be utilized in numerous sporting contexts.
Conclusion:
The choice of fencing plays a vital role in creating a safe and visually appealing environment for sports facilities. Sports mesh fencing offers a wide range of benefits that make it an ideal choice for basketball courts and soccer fields. From enhancing safety and security to providing aesthetic appeal and versatility, sports mesh fencing checks all the boxes. By investing in sports mesh fencing, sports facility management will not only ensure the smooth and uninterrupted conduct of games but also create a positive and enjoyable experience for players and spectators alike.