Introduction:
When it comes to golf courses, maintaining the safety and security of the premises is of utmost importance. Sports mesh fencing has emerged as the ideal option for golf courses due to its numerous benefits. This article will delve into the qualities that make sports mesh fencing an excellent choice for golf courses, including its durability, visibility, and versatility. By the end, you'll have a comprehensive understanding of why sports mesh fencing is a must-have for golf course owners and operators.
1. Durability: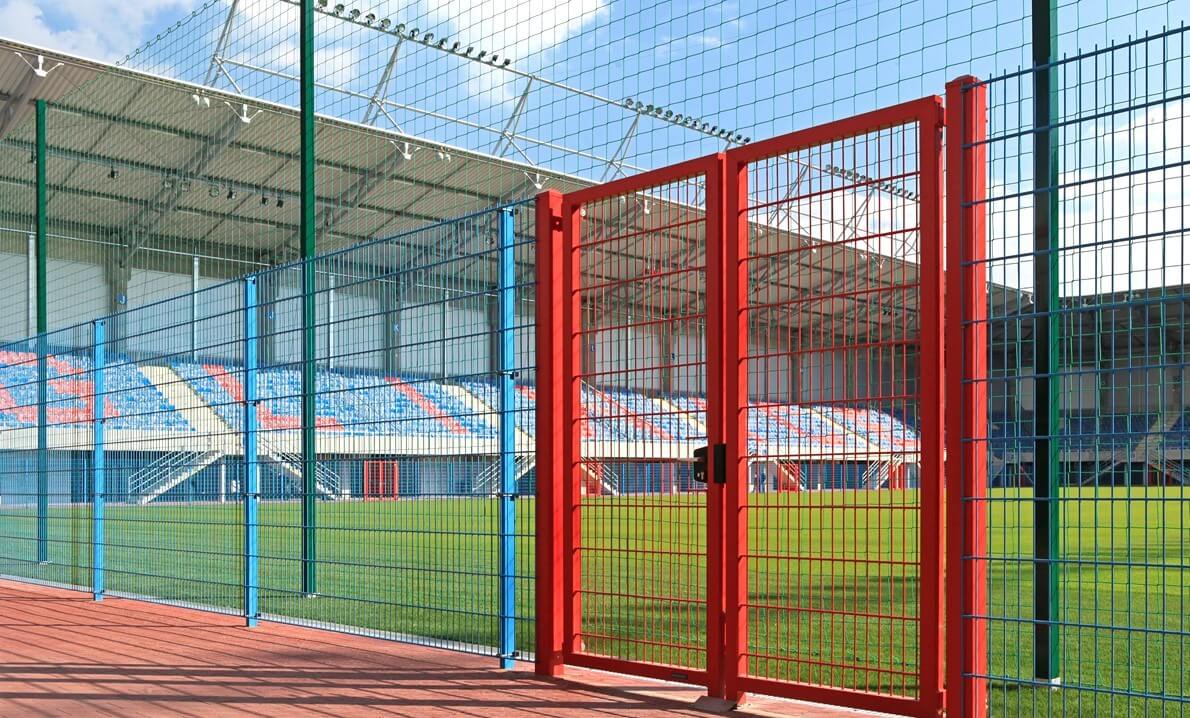 One of the primary reasons why sports mesh fencing is ideal for golf courses is its exceptional durability. Golf courses are subjected to various weather conditions, including strong winds and heavy rainfall. Traditional fencing options often deteriorate over time due to rust or corrosion. However, sports mesh fencing is specifically designed to withstand these challenges.
Sports mesh fencing is typically made from galvanized steel, which provides exceptional resistance against rust and corrosion. This ensures that the fencing remains strong and reliable, even in harsh climates. Golf course owners can rest assured knowing that their investment in sports mesh fencing will last for many years to come, without compromising the safety and security of the course.
2. Visibility:
Visibility is another crucial aspect to consider when selecting fencing for a golf course. Traditional solid fencing options may obstruct the view of the golf course, making it less enjoyable for both players and spectators. Sports mesh fencing, on the other hand, offers excellent visibility while still providing security.
The mesh design of this type of fencing allows for unobstructed views of the entire golf course. Players can admire the scenic beauty of the surroundings while focusing on their game. Additionally, spectators can enjoy watching golf tournaments without any hindrance. The transparency of sports mesh fencing enhances the overall experience and adds value to golf courses.
3. Versatility:
Sports mesh fencing offers unparalleled versatility, making it suitable for various applications within a golf course. From protecting spectators during tournaments to securing equipment storage areas, sports mesh fencing can fulfill a range of requirements.
Many golf courses have practice areas, driving ranges, and putting greens that require protective enclosures. Sports mesh fencing can be easily installed around these areas, ensuring that stray balls do not pose a danger to fellow golfers or nearby facilities. Moreover, it provides a clear boundary between different areas of the golf course, helping to streamline operations and enhance safety.
4. Safety and Security:
Maintaining the safety and security of a golf course is paramount. Sports mesh fencing serves as an effective deterrent against trespassers, safeguarding the course from potential vandalism or theft. The robustness of the fencing acts as a barrier, which is difficult to breach.
Additionally, sports mesh fencing can be installed at varying heights to meet specific security requirements. Higher fencing can be used to secure sensitive areas, such as maintenance facilities or exclusive sections of the golf course. This flexibility ensures that golf course owners can tailor the fencing to their specific needs, further fortifying the overall security of the premises.
Conclusion:
Sports mesh fencing has emerged as the ideal option for golf courses due to its durability, visibility, versatility, and ability to enhance safety and security. Golf course owners and operators can rely on this fencing solution to withstand harsh weather conditions while providing unobstructed views of the course for players and spectators alike. By investing in sports mesh fencing, golf courses can elevate their aesthetics, streamline operations, and ensure the safety of their facilities.