Stainless Steel Barbed Wire: The Ultimate Defense Solution against Intruders
In today's world, ensuring the safety and security of our properties has become more crucial than ever. With the rising instances of intrusions and unauthorized access, it is vital to have a robust defense system in place. This is where stainless steel barbed wire emerges as a trustworthy ally, capable of providing an impenetrable barrier against potential threats.
Stainless steel barbed wire, known for its unparalleled strength and durability, proves to be a game-changer in the realm of security solutions. Its ability to serve as an effective deterrent owes much to its unique features and advantages. Let's delve into some key reasons why stainless steel barbed wire should be your top choice when it comes to fortifying your property.
1. Unmatched Durability: Stainless steel barbed wire is constructed from high-quality stainless steel, making it highly resistant to corrosion and wear. This ensures that the wire remains in optimal condition, ensuring security for longer durations. Its durability also minimizes the need for frequent maintenance, saving you time and resources in the long run.
2. Formidable Strength: With its sharp and menacing barbs, stainless steel barbed wire creates an effective physical barrier that is incredibly difficult to breach. It acts as an immediate deterrent, dissuading intruders from attempting to breach your property. This robust defense measure allows you to safeguard your property and protect your loved ones from potential harm.
3. Versatile Application: Stainless steel barbed wire finds extensive application in various security arrangements. Whether it is securing residential, commercial, or industrial premises, this versatile wire ensures optimum protection against unauthorized access. It can be effortlessly installed on walls, fences, gates, or any other vulnerable areas, providing a comprehensive defense strategy.
4. Cost-Effective Solution: Investing in stainless steel barbed wire proves to be a wise decision in the long term. Its durability and low maintenance requirements contribute to reducing overall costs associated with security measures. Moreover, the peace of mind it provides is invaluable, especially considering the potential losses and damages that can occur due to intrusion.
5. Aesthetically Pleasing: Contrary to popular perception, stainless steel barbed wire can blend seamlessly with the surroundings, maintaining the aesthetic appeal of your property. Modern designs and sleek finishes ensure that the wire complements the overall architecture without compromising its functionality. This allows you to prioritize security without compromising on the visual appeal.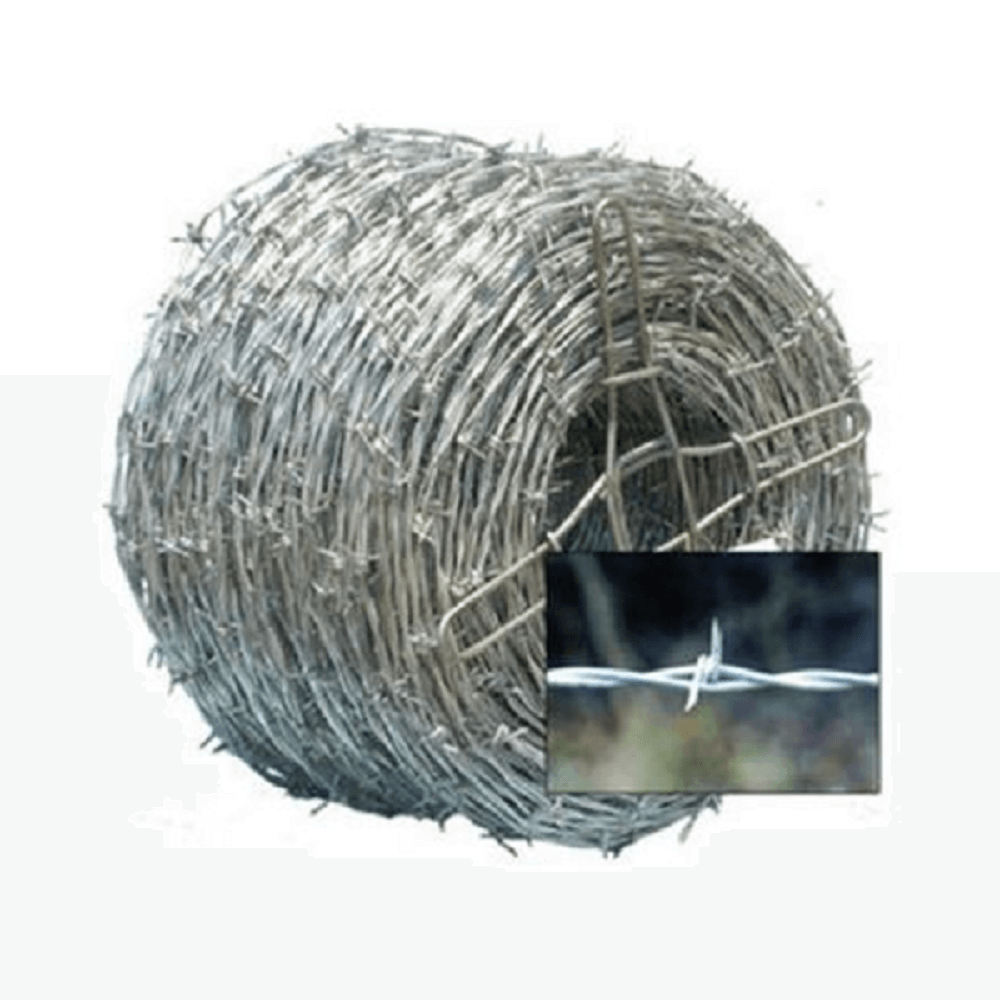 Selecting the right security solution is pivotal, and stainless steel barbed wire emerges as the go-to choice for safeguarding your property against intruders. Its durability, strength, versatility, cost-effectiveness, and aesthetic appeal make it an unbeatable defense mechanism. Don't compromise on security when you can embrace stainless steel barbed wire and enjoy peace of mind knowing that your property is thoroughly protected.