Introduction:
In a world where security is of utmost importance, finding reliable measures to protect our properties has become a top priority. One such solution that stands the test of time and numerous challenges is stainless steel barbed wire. With its exceptional durability, superior strength, and intimidating design, stainless steel barbed wire has proven to be a paramount security option for a wide range of applications.
Section 1: Unparalleled Durability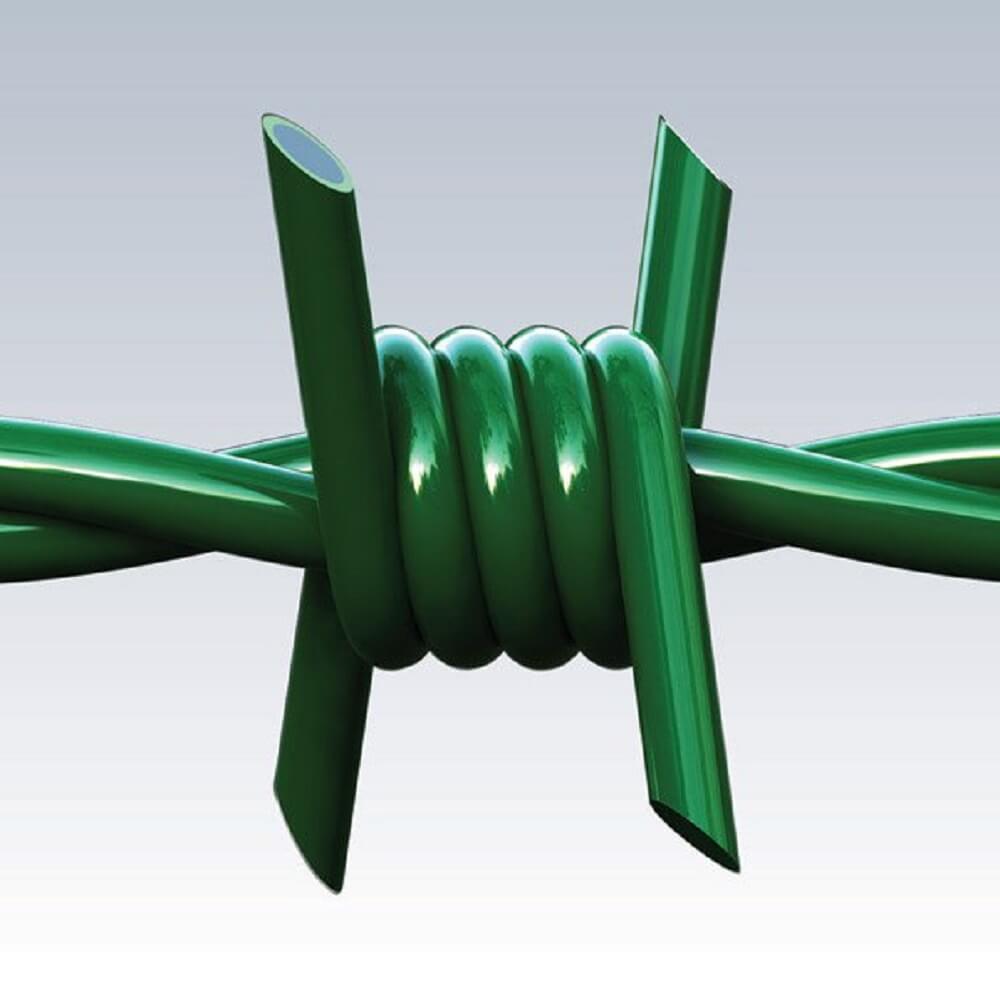 Stainless steel barbed wire is well-known for its unrivaled durability. The material composition of stainless steel, combined with advanced manufacturing techniques, ensures a product that can withstand harsh weather conditions, resist corrosion, and maintain its effectiveness over extended periods. When it comes to security, having a solution that doesn't compromise its robustness is crucial. Stainless steel barbed wire offers exactly that, providing long-term stability and peace of mind.
Section 2: Superior Strength
The strength of stainless steel barbed wire cannot be overstated. Its construction includes high-tensile steel wires interwoven and twisted to create a formidable barrier. This strength not only deters potential intruders but also prevents unauthorized access. The tightly wound barbs act as a strong deterrent, providing an effective physical barrier that is challenging to breach. Whether used in residential, commercial, or industrial settings, stainless steel barbed wire offers a level of strength that meets and exceeds security requirements.
Section 3: Intimidating Design
One of the most significant advantages of stainless steel barbed wire is its intimidating design. The sharp and pointed barbs, strategically placed along the wire, send a strong message to potential intruders. This visual deterrent alone can often be enough to dissuade trespassers from attempting unauthorized access. Moreover, the intimidating design of stainless steel barbed wire serves as a warning sign, letting individuals know that a property is protected and any breach attempt will come at a high cost, both physically and legally.
Section 4: Versatility and Application
Stainless steel barbed wire's adaptability and wide application range make it an excellent choice for various security needs. Whether installed on fences surrounding residential areas, commercial buildings, prison perimeters, or military facilities, it serves as an efficient security measure. Additionally, it can be utilized on top of walls, roofs, or even integrated into security systems. The versatility of stainless steel barbed wire allows it to be customized to fit the specific requirements of any given setting, making it an effective solution for different security challenges.
Section 5: Cost-Effectiveness
Despite its superior quality and exceptional performance, stainless steel barbed wire remains a cost-effective security solution. Its durability ensures that it can be used for many years without the need for frequent replacements or repairs. Furthermore, its installation and maintenance costs are relatively low compared to other security alternatives. Choosing stainless steel barbed wire not only guarantees an excellent level of security but also brings long-term cost savings to property owners.
Conclusion:
In conclusion, stainless steel barbed wire stands as an exceptional security measure that withstands any challenge. Its unparalleled durability, superior strength, intimidating design, versatility, and cost-effectiveness make it a top choice for securing various properties. Whether used in residential, commercial, or industrial settings, stainless steel barbed wire provides peace of mind and ensures the safety of individuals and possessions. Implementing this robust security solution is an investment that offers long-lasting protection against potential threats in an ever-changing world.