Introduction
When it comes to securing your property, there is no room for compromise. The fencing materials you choose can make all the difference in terms of durability, maintenance, and security. In recent years, stainless steel barbed wire has emerged as the ultimate choice for long-lasting and rust-free fencing. This article aims to explore the reasons why stainless steel barbed wire is becoming increasingly popular among property owners, highlighting its advantages over traditional fencing materials.
Durability
One of the key reasons why stainless steel barbed wire is considered the ultimate choice for fencing is its unparalleled durability. Unlike traditional materials like wood or galvanized steel, stainless steel does not warp, rot, or corrode. It can withstand harsh weather conditions, ensuring that your fence remains intact and functional for years to come. Whether it is heavy rain, snow, or extreme heat, stainless steel barbed wire stands strong, providing reliable protection for your property.
Rust-free
The biggest drawback of many fencing materials is their susceptibility to rust, which not only compromises their structural integrity but also detracts from the overall aesthetic appeal. Stainless steel barbed wire, on the other hand, is completely rust-free. Its unique composition, primarily consisting of iron, chromium, and nickel, creates a protective oxide layer that prevents corrosion. This not only extends the lifespan of the wire but also ensures that your fence retains its pristine appearance even after years of use.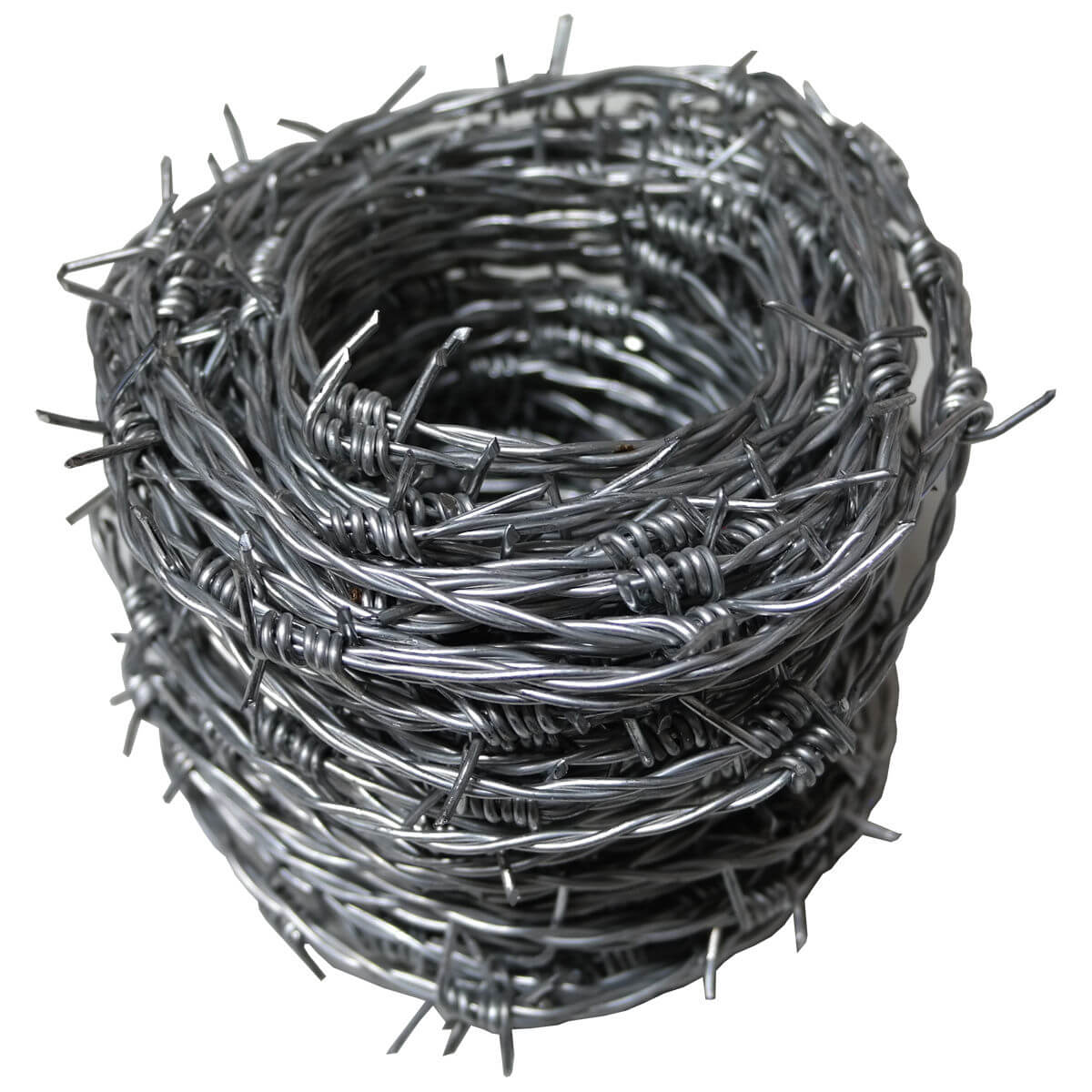 Low maintenance
Maintenance is often a significant concern for property owners when it comes to fences. Traditional materials such as wood require regular painting or staining to prevent rotting, termites, and weather damage. In contrast, stainless steel barbed wire demands minimal maintenance. Its inherent resistance to rust and corrosion means that you can save both time and money by not having to regularly replace or repair parts of the fence. Not only is this cost-effective in the long run, it also provides peace of mind knowing that your fence will remain in top condition with minimal effort.
Security
Security is undoubtedly a top priority for property owners, and stainless steel barbed wire offers unmatched protection. Its pointed barbs act as a strong deterrent, preventing unauthorized entry or trespassing. The sharpness of the barbs makes it difficult for intruders to climb over the fence, providing an added layer of security. Additionally, the robust nature of stainless steel ensures that the wire remains intact even under significant pressure or attempts to cut through it. This makes it an ideal choice for high-security areas such as military installations, correctional facilities, or critical infrastructure sites.
Versatility
In addition to its impressive durability and security features, stainless steel barbed wire also offers versatility in various applications. It can be easily customized and installed not only for perimeter fencing but also for internal purposes. This includes securing specific areas within a property like gardens, pools, or even livestock enclosures. The wire's flexibility allows for easy adherence to uneven terrain or curves, ensuring that it can be seamlessly integrated into any environment. Moreover, stainless steel barbed wire comes in different thicknesses and lengths, offering the flexibility to choose the specifications that suit your specific needs.
Conclusion
Stainless steel barbed wire has emerged as the ultimate choice for long-lasting and rust-free fencing due to its numerous advantages over traditional materials. Its durability, rust-free nature, low maintenance requirements, enhanced security features, and versatility make it an ideal option for property owners seeking reliable protection. When choosing a fencing material, it is essential to consider long-term value, and stainless steel barbed wire undoubtedly offers a durable investment that will withstand the test of time. Invest in stainless steel barbed wire today and enjoy the peace of mind that comes with knowing your property is protected by the best.