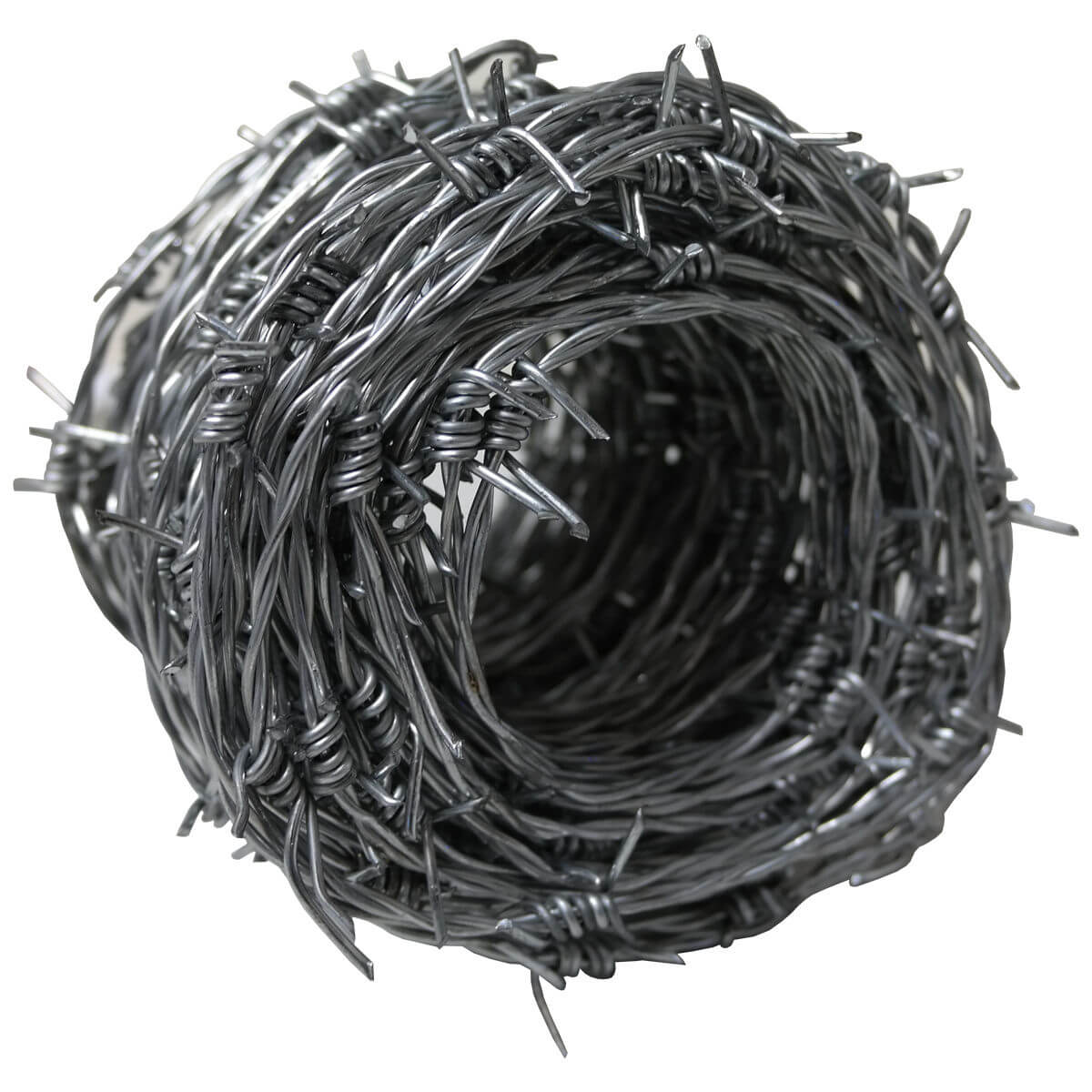 In today's rapidly evolving world, ensuring the protection of valuable assets and safeguarding high-security areas has become of paramount importance. Introducing stainless steel barbed wire, the ultimate solution that surpasses all expectations when it comes to fortifying your perimeters.
The remarkable strength and durability of stainless steel barbed wire are unmatched. Its composition, combining the resilience of stainless steel with sharp barbs, provides a formidable deterrent against potential intruders. This cutting-edge security measure offers an impenetrable barrier, ensuring that your premises remain safe and secure.
One notable advantage of stainless steel barbed wire is its corrosion resistance. With the ability to withstand harsh environmental conditions and extreme temperatures, this top-of-the-line security solution requires minimal maintenance, making it an economically sound investment in the long run. Its long-lasting nature guarantees optimal security for years to come, saving both time and money.
Furthermore, stainless steel barbed wire's design incorporates a high-tensile strength that prevents attempts to breach boundaries and acts as a significant deterrent. Its sharp and strategically placed barbs serve as a visual warning, dissuading potential trespassers and effectively reducing the risk of unauthorized access.
Versatility is another key feature of stainless steel barbed wire. It can be installed on a variety of surfaces, including concrete walls, chain-link fences, and wooden structures, adapting to the specific requirements of your security infrastructure. This adaptability ensures that regardless of the environment, stainless steel barbed wire remains an efficient and reliable security solution.
Not only does stainless steel barbed wire provide uncompromising security, but it also offers peace of mind. The combination of its robust construction, corrosion resistance, and visual deterrent feature grants property owners and security personnel the confidence they need to protect their assets effectively.
In conclusion, when it comes to fortifying high-security areas, stainless steel barbed wire stands out as the unrivaled solution. Its strength, durability, and versatility make it an indispensable choice for securing valuable assets, ensuring optimal protection against potential threats. Invest in stainless steel barbed wire, and experience the epitome of security for your premises.