Title: Stainless Steel Barbed Wire: Uncompromising Security for Any Environment
Introduction:
When it comes to security solutions, stainless steel barbed wire stands as an unrivaled option for safeguarding various environments. This versatile and robust wire provides an unparalleled level of protection, making it an ideal choice for a wide range of applications. From residential perimeters to military installations, stainless steel barbed wire offers uncompromising security that effectively deters intruders and ensures peace of mind. In this article, we will explore why stainless steel barbed wire is the epitome of security, discussing its durability, functionality, and adaptability.
1. Unmatched Durability:
Stainless steel barbed wire is fabricated with the highest quality stainless steel, offering exceptional durability. It is resistant to corrosion, rust, and weathering, making it suitable for installation in challenging environments, including coastal areas. The stainless steel composition ensures that the wire maintains its structural integrity, even in extreme temperatures, ensuring long-term security without the need for frequent replacement.
2. Effective Intrusion Prevention:
The primary purpose of barbed wire is to discourage and prevent unauthorized entry. Stainless steel barbed wire excels in this regard, serving as an effective deterrent due to its sharp, barbed edges. The presence of barbs on the wire creates a formidable physical barrier, making it difficult for intruders to climb over. Additionally, the visibility of barbed wire acts as a psychological deterrent, heightening the perception of security and reducing the likelihood of attempted breaches.
3. Versatile Applications:
Stainless steel barbed wire finds applications across various environments, highlighting its versatility in meeting diverse security needs. Whether it's residential, commercial, industrial, or even military properties, this wire serves as a reliable choice. It can be seamlessly installed atop walls, fences, gates, or even stand-alone fences, without compromising effectiveness. The adaptability of stainless steel barbed wire ensures that it can be tailored to suit specific requirements, providing security solutions for different settings.
4. Low Maintenance and Cost-Effective:
In addition to its durability, stainless steel barbed wire is also known for its low maintenance requirements. Once installed, the wire is resistant to wear and tear, reducing the need for frequent repairs or replacements. The longevity of stainless steel barbed wire translates to cost-effectiveness, offering long-term security without incurring significant expenses. Its low-maintenance nature makes it an ideal choice for budget-conscious consumers seeking reliable security measures.
5. Environmentally Friendly: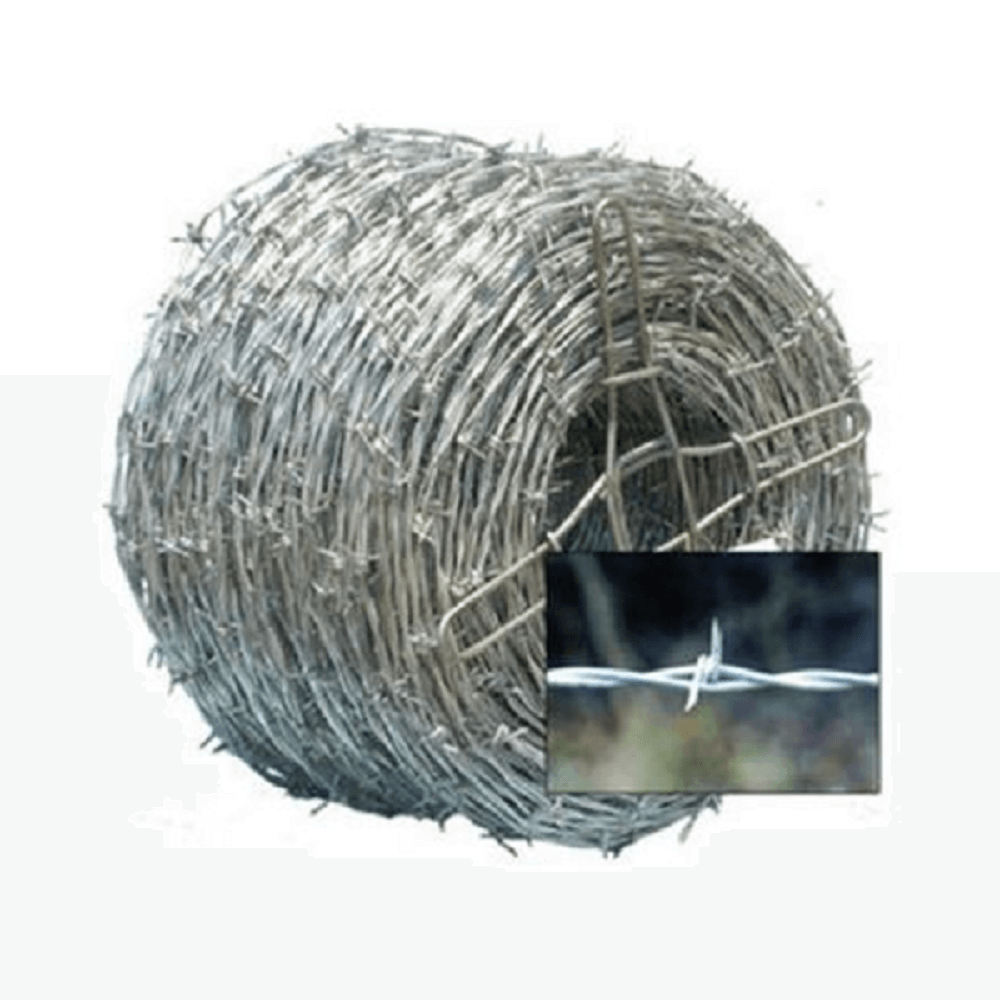 Stainless steel is a sustainable material due to its recyclability and minimal impact on the environment. Stainless steel barbed wire, therefore, aligns with the principles of eco-consciousness and sustainability. The wire can be recycled at the end of its life cycle without causing harm to the environment, making it an environmentally friendly security option.
Conclusion:
Stainless steel barbed wire is the ultimate choice for those seeking uncompromising security. Its durability, effectiveness in deterring intrusions, versatility in application, low maintenance requirements, and eco-friendly nature make it a superior security solution. In any environment, from residential properties to high-security installations, stainless steel barbed wire stands as a reliable barrier that ensures peace of mind. With its timeless presence and formidable deterrent capabilities, stainless steel barbed wire remains uncompromising in safeguarding various surroundings.