Introduction:
Outdoor design is an integral part of creating a visually appealing and functional space. From landscaping to furnishing, there are numerous elements that contribute to the overall ambiance of an outdoor area. One key element that can truly elevate the design is the inclusion of spike walls. Spike walls not only provide a unique visual appeal but also offer various practical benefits. In this article, we will explore how spike walls can take outdoor design to the next level.
1. Visual Impact:
Spike walls, with their distinct and striking appearance, can instantly grab attention and add a sense of drama to any outdoor space. These walls are usually made of metal or wood, adorned with pointed spikes that create an intriguing and eye-catching pattern. Whether used as a stand-alone feature or incorporated into existing structures, spike walls can become a focal point in the design, making a memorable impression on visitors.
2. Security and Privacy:
Apart from their visual appeal, spike walls offer practical benefits such as enhanced security and privacy. These walls act as a deterrent to trespassers, making it difficult for anyone to climb over or access the protected area. The pointed spikes act as an effective barrier, giving homeowners peace of mind. Additionally, spike walls can also provide privacy, blocking the view from outside and creating a secluded and intimate atmosphere for outdoor gatherings.
3. Versatility:
Spike walls are incredibly versatile and can be adapted to suit various design styles and themes. Whether your outdoor area is modern, rustic, or traditional, spike walls can seamlessly integrate with the overall design scheme. They can be installed in different heights, lengths, and even colors to match the aesthetics of the landscape. Moreover, spike walls can be combined with other outdoor elements like planters, lighting fixtures, or water features to create a cohesive and visually appealing design.
4. Functionality in Landscaping: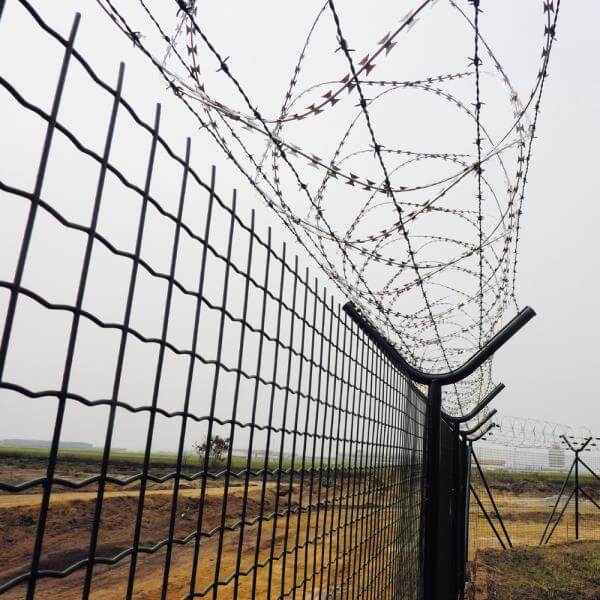 One often overlooked aspect of spike walls is their functionality in landscaping. These walls can be utilized as retaining walls, helping to level uneven terrain and prevent soil erosion. In hilly or sloping areas, spike walls can provide structural support and create multi-level outdoor spaces. They can also be incorporated into garden beds, serving as decorative edging and preventing soil spillage. By integrating spike walls into the landscaping design, homeowners can optimize their outdoor space while adding an artistic touch.
5. Durability and Low Maintenance:
Spike walls are built to withstand the elements and require minimal maintenance. They are typically constructed with durable materials that can withstand harsh weather conditions without losing their visual appeal or structural integrity. Moreover, regular cleaning and occasional maintenance checks are usually all that is required to keep spike walls in pristine condition. This durability and low-maintenance feature make them an excellent investment for outdoor design enthusiasts.
Conclusion:
Enhancing outdoor design is not limited to conventional methods. By incorporating spike walls, homeowners can take their outdoor spaces to new heights. The visual impact, security, privacy, versatility, functionality, durability, and low maintenance of spike walls make them an ideal choice for outdoor design enthusiasts. So, whether you are looking to revamp your garden, patio, or any other outdoor area, consider the addition of spike walls to create a unique and visually captivating space.