Introduction
When it comes to setting up temporary fencing, it is essential to ensure stability and safety. The right choice of fence feet plays a crucial role in achieving these objectives. Among various options available, temporary fencing metal feet offer reliable support that can withstand different environments and provide long-lasting durability. In this article, we will delve into the importance of using metal feet for temporary fencing and explore the benefits they bring to your fencing projects.
1. Unmatched Stability
Temporary fencing metal feet provide unmatched stability compared to other options. The robust construction of metal feet ensures that your fencing remains in place even under harsh conditions, such as strong winds or uneven terrains. Whether you are using the fencing for an outdoor event, construction site, or crowd control, the reliability of metal feet will prevent any accidental toppling, ensuring the safety of both people and property.
2. Durability for Long-Term Use
Investing in temporary fencing metal feet means investing in durability. Unlike plastic or rubber feet, metal feet offer greater resistance to wear and tear. They are less likely to crack, break, or degrade over time, even when exposed to constant use or extreme weather conditions. By choosing metal feet, you ensure the longevity of your fencing investment, saving you from the hassle and cost of frequent replacements.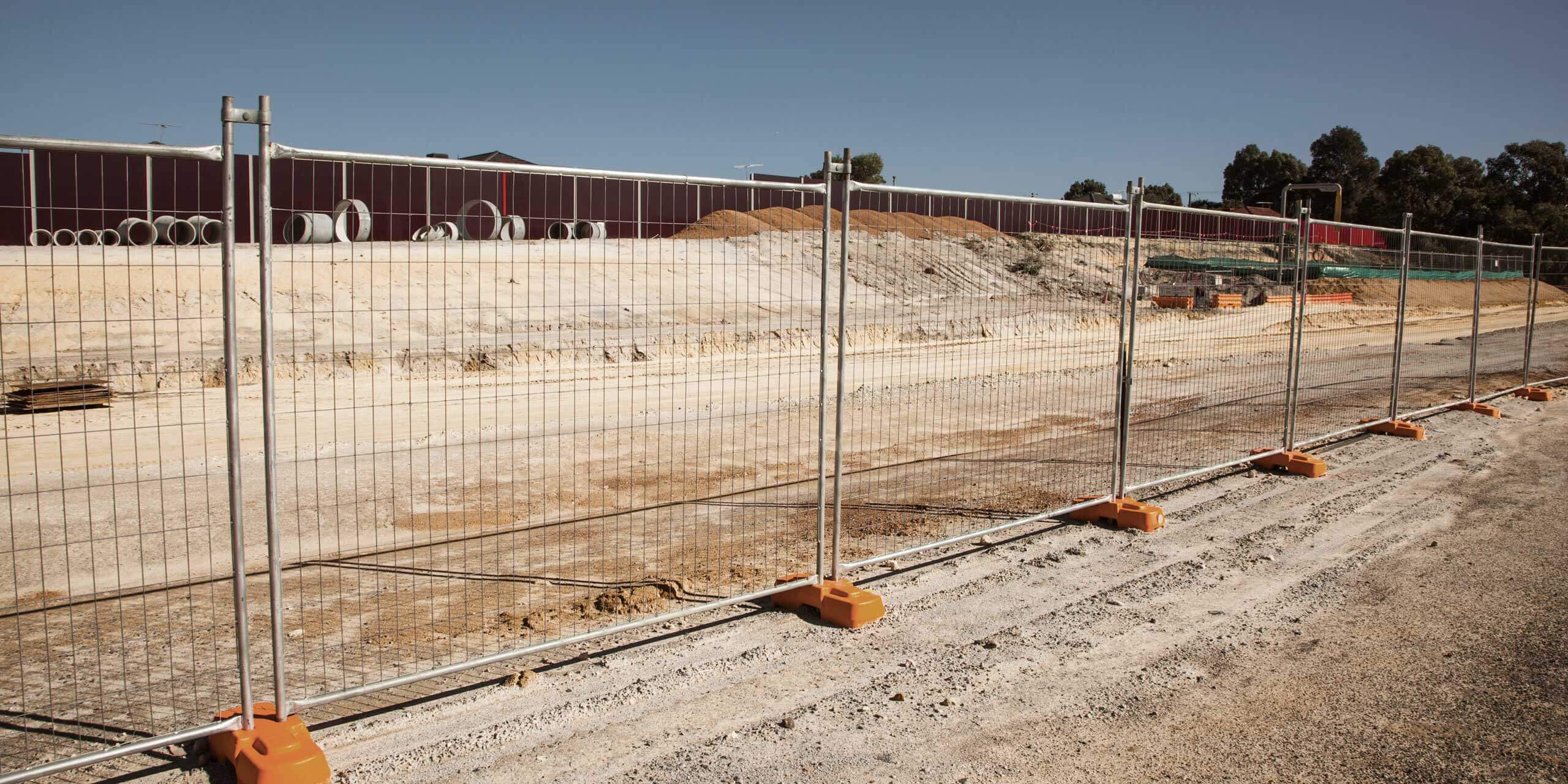 3. Versatility in Various Environments
Temporary fencing metal feet are suitable for use in various environments. Whether you are working on a construction site, securing a public event, or managing a renovation project, the versatility of metal feet makes them an ideal choice. They can adapt to different terrains, including grass, concrete, gravel, or asphalt. From outdoor festivals to industrial sites, metal feet offer reliable support, making them a versatile option for your temporary fencing needs.
4. Ease of Installation and Removal
Metal feet for temporary fencing are designed with convenience in mind. Their installation process requires minimal effort compared to other options. With no special tools or expertise required, setting up metal feet for your fencing is quick and efficient. Additionally, their removal is just as easy, allowing you to dismantle and store your fencing system effortlessly. When time is of the essence, metal feet offer a hassle-free solution that saves both time and effort.
5. Reusability and Cost-Effectiveness
One of the significant advantages of using temporary fencing metal feet is their reusability. They can be easily detached and stored for future use in different projects. This reusability factor makes metal feet a cost-effective option – you can save money by reusing them instead of purchasing new feet every time you need temporary fencing. By considering the long-term benefits, you can reduce your operational costs without compromising on the quality and reliability of your fencing system.
Conclusion
Temporary fencing metal feet provide reliable support for your fencing needs. Their unmatched stability, durability, versatility, ease of installation, reusability, and cost-effectiveness make them a superior choice. Whether you are a construction professional, an event organizer, or a project manager, investing in metal feet for temporary fencing ensures the safety and security of your surroundings. With metal feet, you can rest assured that your fencing will withstand the test of time and harsh conditions.