Introduction
Temporary fencing is a critical element in maintaining safety, security, and crowd control in various events such as concerts, construction sites, and public gatherings. Among the various components of temporary fencing, one essential part is the metal feet that provide stability and support to the structure. In this article, we will delve into the significance of using robust metal feet for temporary fencing and how they ensure a strong foundation on all terrains.
Ensuring Safety and Security
Temporary fencing plays a vital role in ensuring the safety and security of both the individuals within the perimeter and those outside. Properly installed and stable fencing prevents unauthorized access, protects valuable equipment, and keeps the public safe from potential hazards. The metal feet, as part of the fence's foundation, must be robust enough to withstand external forces and harsh weather conditions to maintain the integrity of the entire fencing system.
Adapting to Various Terrains
One of the challenges in setting up temporary fencing is dealing with different types of terrains. Uneven, sloping, or rugged surfaces can pose difficulties in achieving a stable fence structure. However, using temporary fencing metal feet specifically designed to adapt to diverse terrains can overcome these challenges. The robust support provided by these metal feet ensures that the fence remains steady and secure, regardless of the ground conditions. Thus, event organizers, construction managers, and other stakeholders can confidently set up temporary fencing systems in any location, knowing they have a reliable solution for every terrain.
Weather Resistance
Weather conditions can heavily impact the stability and durability of temporary fencing. From scorching heat to heavy rain or strong winds, the fencing metal feet must be robust enough to withstand these forces and maintain their structural integrity. High-quality metal feet are typically constructed using weather-resistant materials such as galvanized steel or aluminum. These materials have excellent resistance against corrosion, rust, and other forms of weather-related damages. By incorporating such metal feet in temporary fencing systems, users can rely on their long-term durability and ensure the safety and security of their events and construction sites, regardless of the weather conditions.
Ease of Installation and Removal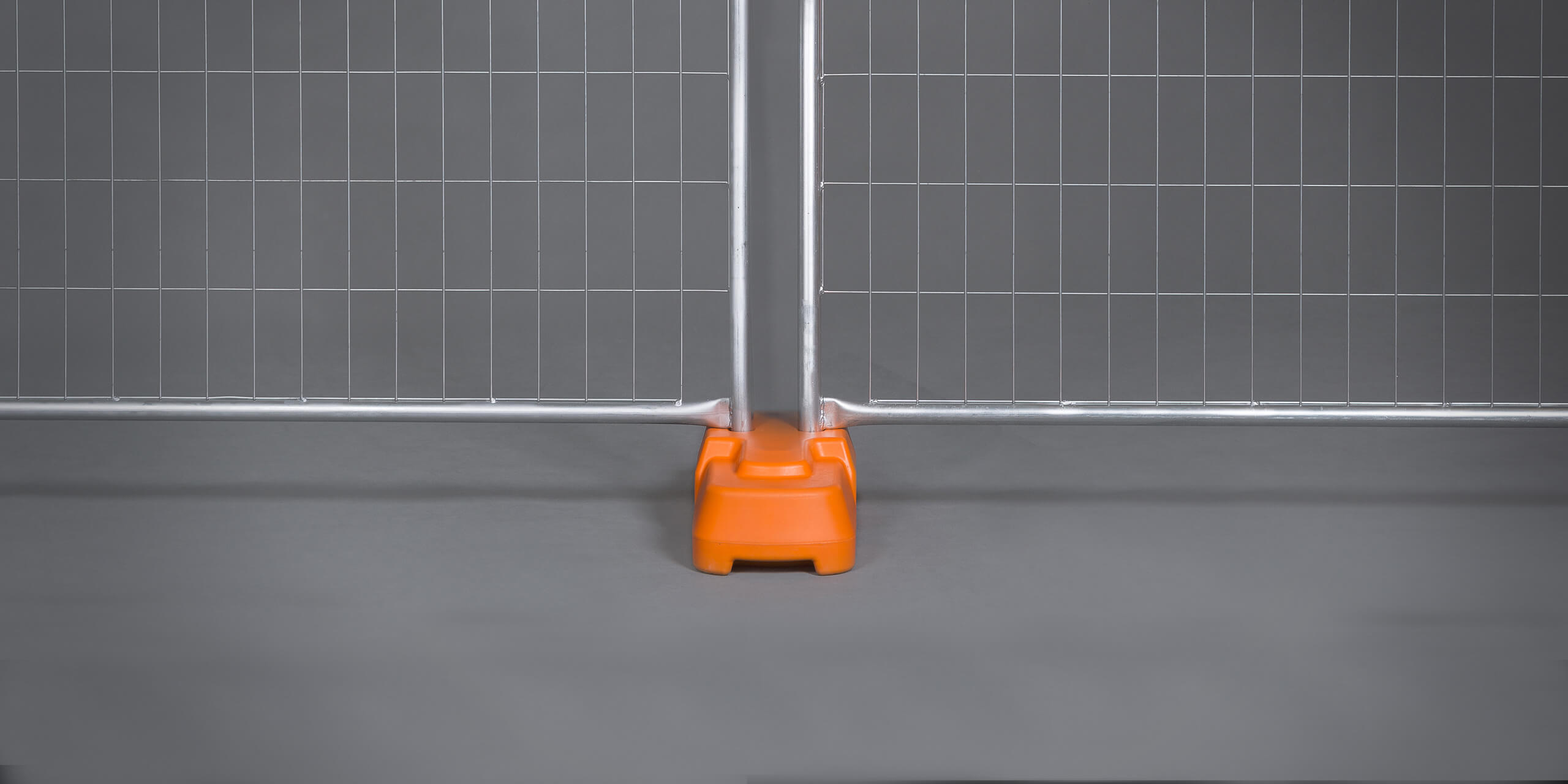 In addition to providing robust support, temporary fencing metal feet should also offer ease of installation and removal. Events and construction sites require fencing to be installed and removed efficiently without causing delays. Metal feet that are designed with ease of use in mind, such as ones with hook-and-eyelet connections or quick-release mechanisms, can significantly enhance the speed and efficiency of the installation process. Similarly, when it comes to removal, metal feet that can be easily disengaged from the fence panels can save valuable time and effort.
Versatility
Temporary fencing is often used in various settings, which may require versatility in terms of transportation and adaptability to changing requirements. Metal feet that are designed with versatility in mind can greatly aid in these situations. For example, stackable metal feet can save space during transportation and storage, while adjustable metal feet can cater to different fence heights. By investing in versatile metal feet, users can adapt their temporary fencing systems to different settings and requirements with ease.
Conclusion
Temporary fencing metal feet play an instrumental role in providing robust support on all terrains, ensuring safety, security, and crowd control. By choosing high-quality metal feet that are designed to adapt to various terrains, withstand harsh weather conditions, offer ease of installation and removal, and provide versatility, users can confidently set up temporary fencing systems in any location. Invest in reliable and durable metal feet for your temporary fencing, and rest assured that you have a robust foundation for your fencing needs.