Introducing Easy Installation Temporary Fencing Plastic Feet: A Game-Changer for Efficient Construction Projects
Are you tired of traditional fencing installation methods that require time-consuming tools and endless manual effort? Look no further! We are thrilled to present a revolutionary solution – Temporary Fencing Plastic Feet. Designed with convenience and efficiency in mind, these feet will surely transform your construction site experience.
Gone are the days of struggling with heavy equipment or hiring an army of workers to install fencing panels. With our innovative plastic feet, your construction site can now have a secure boundary in no time, allowing you to focus on what truly matters – completing your project swiftly and effectively.
The installation process couldn't be easier. Simply attach our Temporary Fencing Plastic Feet to the fencing panels, and voila! No tools needed, no complexities, and definitely no headaches. Say goodbye to frustrating setups and welcome hassle-free construction.
Not only do these feet save you precious time, but they also offer remarkable durability. Crafted from high-quality plastic materials, they withstand harsh weather conditions, ensuring your fencing remains intact and reliable. Rain or shine, our Temporary Fencing Plastic Feet guarantee unparalleled stability throughout your project duration.
Safety is paramount, especially on construction sites. That's why we have designed these feet with anti-slip features, providing a secure foundation for your temporary fencing panels. You can have peace of mind, knowing that your site is well-protected from unauthorized access, while maintaining worker safety at all times.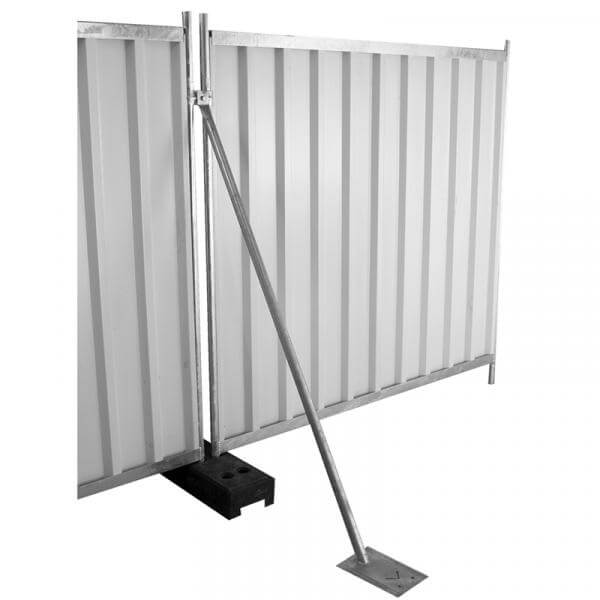 Another noteworthy advantage of our Temporary Fencing Plastic Feet is their portability. Lightweight and easy to transport, they can be effortlessly moved around the site as your project progresses. This flexibility enables you to adapt to changing construction requirements swiftly and efficiently, without compromising on security or quality.
As a leader in construction site solutions, we strive to provide our clients with the most cutting-edge tools available. With our Temporary Fencing Plastic Feet, you can experience a game-changing transformation in your construction site operations. Embrace the ease and simplicity they offer and witness firsthand how they revolutionize your project's productivity.
In conclusion, when it comes to installing temporary fencing, there is no match for the convenience and efficiency offered by our Temporary Fencing Plastic Feet. Make a smart investment for your construction site today and unlock a world of possibilities. Experience the difference and never look back – because easy installation is now within your reach!