Introduction:
Temporary fencing plays a crucial role in various situations, such as construction sites, outdoor events, and crowd control. To ensure stability and security, temporary fences need to be supported by proper feet. Among the available options, plastic feet have gained popularity due to their cost-effectiveness and environmental advantages. In this article, we will explore the benefits of using plastic feet for temporary fencing, highlighting their economic value and eco-friendliness.
1. Cost-Effective Solution:
Plastic feet for temporary fencing offer a cost-effective solution compared to traditional metal or concrete feet. The production cost of plastic is significantly lower, making these feet more affordable for temporary fencing projects. Moreover, their lightweight nature reduces transportation costs, as they are easier to move and require less fuel. Additionally, plastic feet have a longer lifespan compared to other materials, minimizing replacement and maintenance expenses in the long run.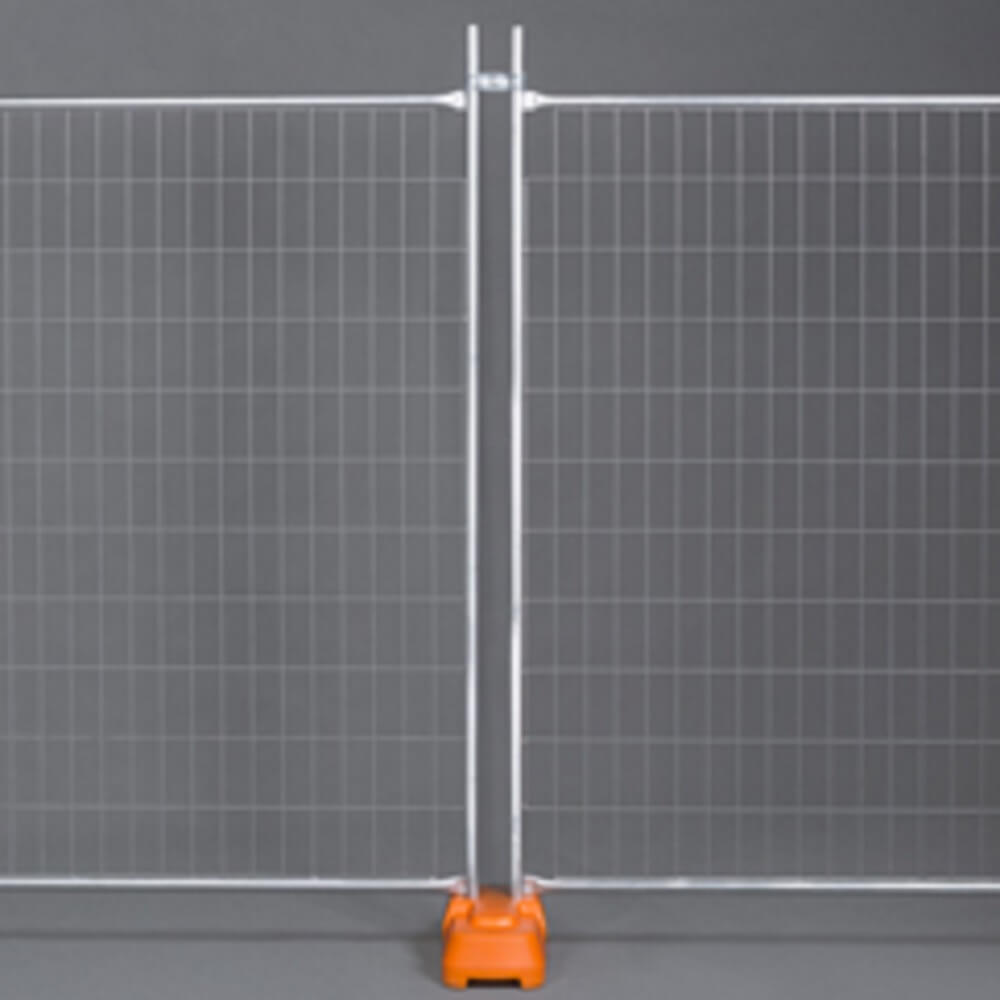 2. Easy Installation:
Plastic feet are designed to simplify the installation process of temporary fencing. Unlike heavy metal or concrete feet, plastic feet are lightweight and can be easily handled by a single person. This saves time and labor during the setup, reducing the overall cost of fence installation. The user-friendly design of plastic feet allows for quick and hassle-free assembly, enabling efficient fence deployment in time-sensitive situations.
3. Durability and Weather Resistance:
Plastic feet are manufactured using high-quality, durable materials that can withstand various weather conditions. They are UV-stabilized, which prevents color fading and material deterioration caused by exposure to sunlight. Unlike metal feet that may rust or concrete feet that may crack over time, plastic feet remain intact and reliable, even in harsh weather conditions. This durability ensures a longer lifespan for the temporary fencing system and eliminates the need for frequent replacements and repairs.
4. Eco-Friendliness:
As the world increasingly focuses on sustainable practices, plastic feet for temporary fencing offer an eco-friendly alternative to other options. Plastic feet can be made from recycled materials, reducing the demand for new plastic production and minimizing environmental impact. Additionally, unlike metal or concrete feet, plastic feet can be easily recycled after use, further reducing waste and contributing to a circular economy. By choosing plastic feet, you are actively participating in environmental conservation and promoting a greener future.
5. Versatility and Safety:
Plastic feet provide versatility in temporary fencing setups. They come in various designs and sizes to accommodate different fence types and ensure stability across different terrains. The lightweight nature of plastic feet also reduces the risk of injuries during assembly and dismantling, improving overall safety on the worksite or event venue.
Conclusion:
Temporary fencing plastic feet offer a cost-effective and eco-friendly solution for your temporary fencing needs. The economic value of plastic feet, paired with their ease of installation, durability, and weather resistance, make them a superior choice over traditional options. By using plastic feet, you not only save money but also contribute to environmental sustainability. Embrace the benefits of plastic feet for temporary fencing and make a positive impact on both your projects and the planet.