Title: Temporary Fencing Plastic Feet: Stability You Can Rely On
Introduction:
When it comes to temporary fencing, stability is of utmost importance. That's why our brand is proud to introduce our new range of temporary fencing plastic feet. Designed to provide unrivaled stability, our innovative feet ensure that your temporary fencing stays secure, even in challenging environments. With a commitment to quality and durability, we guarantee that our plastic feet will exceed your expectations. Let us delve into the exceptional characteristics and advantages of our cutting-edge product.
Superior Stability:
Our temporary fencing plastic feet are engineered with stability in mind. Made from high-quality materials, they offer a robust base that prevents your fences from toppling over. Whether you are using them in construction sites, events, public areas, or any other location, our plastic feet provide unmatched stability, keeping your fences upright and secure at all times. Say goodbye to worries about safety hazards and unexpectedly collapsed barricades.
Durability Reinforced:
We understand the importance of long-lasting products that can withstand demanding conditions. Our plastic feet are built to endure the harshest environments and frequent use. With excellent resistance to weather elements, UV rays, and chemical exposure, our plastic feet ensure an extended lifespan, saving you money on replacements. Choose our brand for your temporary fencing needs and experience the longevity and durability you deserve.
Easy Installation and Versatility:
We know that time is valuable, especially when it comes to setting up temporary fencing. Our plastic feet have been thoughtfully designed for effortless installation, without compromising stability. Equipped with user-friendly features, such as pre-drilled holes and secure locking mechanisms, our plastic feet enable quick and hassle-free assembly. Moreover, their versatility allows them to be used with various fence panel sizes and styles, catering to the unique requirements of your project.
Safety First:
At our brand, we prioritize safety above all else. Our temporary fencing plastic feet not only provide stability but also enhance the overall safety of your premises. By securely anchoring the fences, they help prevent unauthorized access, discourage potential intruders, and safeguard pedestrians. With our plastic feet, you can create a secure and controlled environment without compromising on aesthetics or convenience.
Choose Quality and Reliability:
When it comes to temporary fencing plastic feet, quality is paramount. Our brand has a reputation for delivering superior products that are built to last. We continuously strive to exceed industry standards and push the boundaries of innovation. Our commitment to excellence ensures that our customers can rely on our plastic feet for exceptional stability, durability, and overall satisfaction.
Conclusion: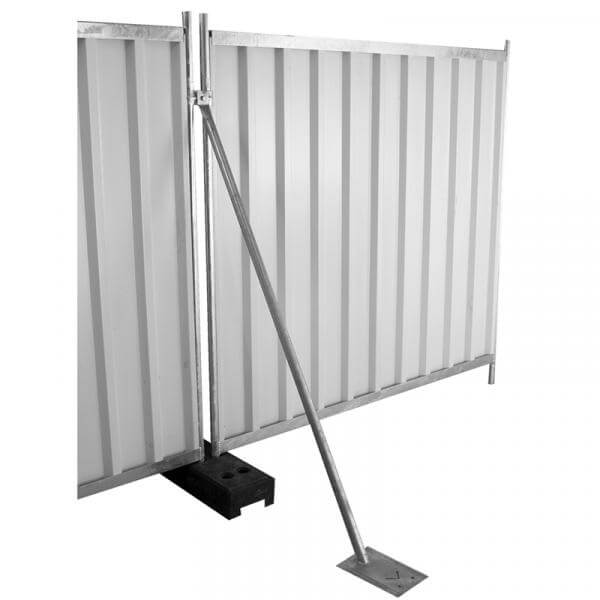 Investing in our temporary fencing plastic feet is investing in stability you can rely on. Don't compromise on the security and stability of your temporary fencing. Choose our brand and experience the advantage of our cutting-edge plastic feet. With easy installation, durability, and a focus on safety, our product is your ultimate solution for all temporary fencing needs. Trust in our brand to provide you with the stability and peace of mind you deserve.