Title: Enhancing Security and Aesthetic Appeal with Chainlink Fences
Introduction:
Chainlink fences, with their numerous advantages, have become a preferred choice for both residential and commercial properties. This article explores the key benefits of installing chainlink fences, highlighting their ability to provide security, durability, low-maintenance, and customizable options.
1. Unparalleled Security:
When it comes to securing your property, chainlink fences offer exceptional strength and durability. Manufactured with high-quality materials like galvanized steel, they provide a formidable barrier against potential intruders. The transparency of the chainlink pattern also allows for enhanced visibility, allowing you to keep an eye on your surroundings effortlessly.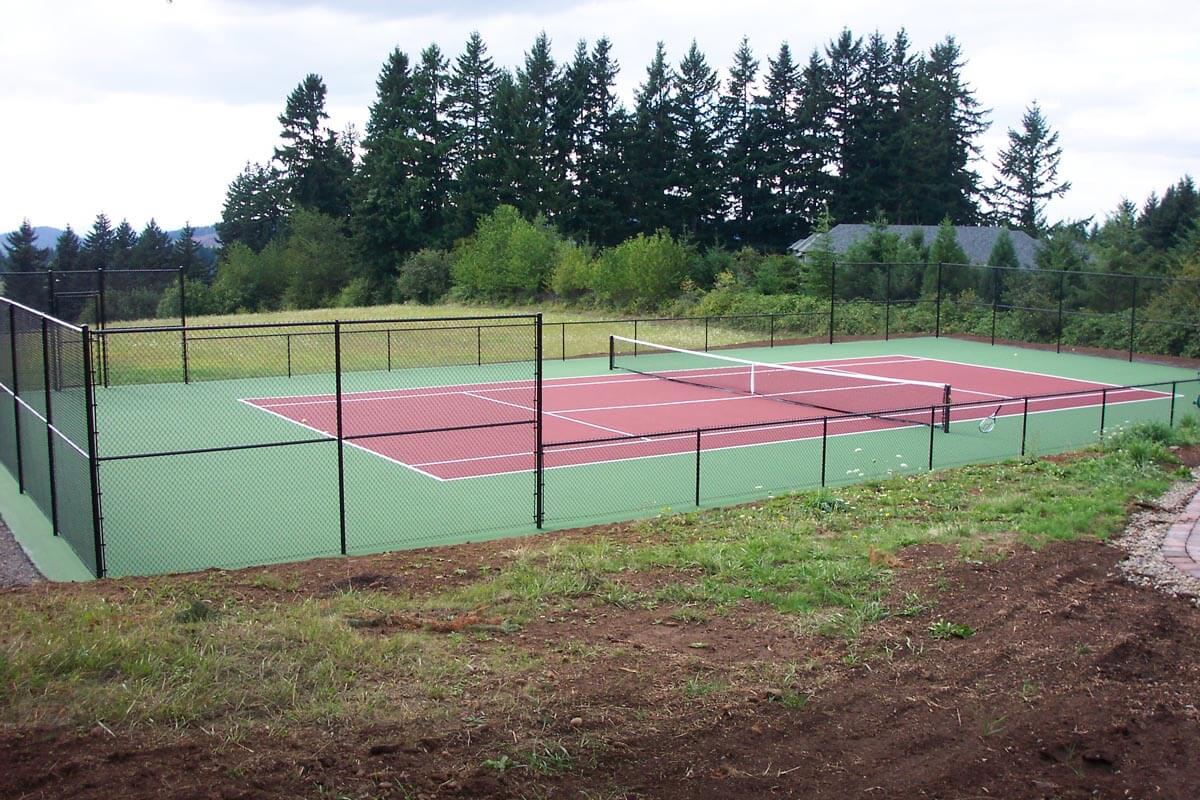 2. Durability for Longevity:
Chainlink fences are built to endure harsh environmental conditions, ensuring longevity and low maintenance. In areas prone to extreme weather or high levels of moisture, chainlink fences outshine other options in terms of their ability to resist corrosion, rust, and degradation. This durability translates into long-term cost savings for property owners.
3. Low Maintenance, High Convenience:
Time is a precious commodity, and chainlink fences recognize that. Offering low maintenance requirements, they save you both time and effort. Unlike traditional fencing options, chainlink fences do not require frequent painting or staining. A simple routine cleaning will suffice to keep them looking neat and presentable. This convenience allows you to focus on other important matters.
4. Customization for Individuality:
Chainlink fences can be customized to match your unique requirements, blending seamlessly with your property's aesthetic appeal. From different color options to varying mesh sizes and heights, you have the flexibility to choose a chainlink fence that corresponds to your style preferences. This ability to customize ensures that your property stands out while maintaining its security.
5. Affordability and Versatility:
Chainlink fences are a cost-effective solution for those seeking reliable security at an affordable price point. Their relatively simple installation process further reduces expenses, making them an economical choice. Additionally, their versatility allows for application in various settings, be it residential complexes, commercial spaces, or recreational facilities, making them a practical option for different property types.
Conclusion:
When considering the installation of a fence that provides security, durability, low maintenance, and flexibility, chainlink fences emerge as an excellent solution. The mentioned advantages ensure that your property is safeguarded while offering convenience and customization options. With their affordability and resilience against harsh environmental elements, chainlink fences truly are an ideal investment for properties seeking long-term value and protection.