In modern landscapes, where the fusion of urban and natural elements is becoming increasingly popular, chainlink fences have emerged as a surprising and aesthetically appealing choice. While they may have a reputation for being utilitarian and uninspiring, chainlink fences possess a unique charm that can perfectly complement the contemporary architectural and design trends of today.
One of the key factors contributing to the aesthetic appeal of chainlink fences is their simplicity. In an era where minimalistic designs are highly regarded, the clean and unobtrusive look of chainlink fences fits seamlessly into modern landscapes. Their open structure and transparent nature allow them to effortlessly blend into the surroundings, making them an ideal choice for properties that aim to preserve and highlight the natural beauty of their environment.
Furthermore, chainlink fences offer a sense of lightness and airiness, which can be especially desirable in urban areas where space is limited. Unlike solid fences that create visual barriers, chainlink fences provide an open visual connection, allowing for a more expansive and spacious feel. This quality is particularly advantageous in smaller yards or gardens, as it helps to create an illusion of space, making the area appear larger and more inviting.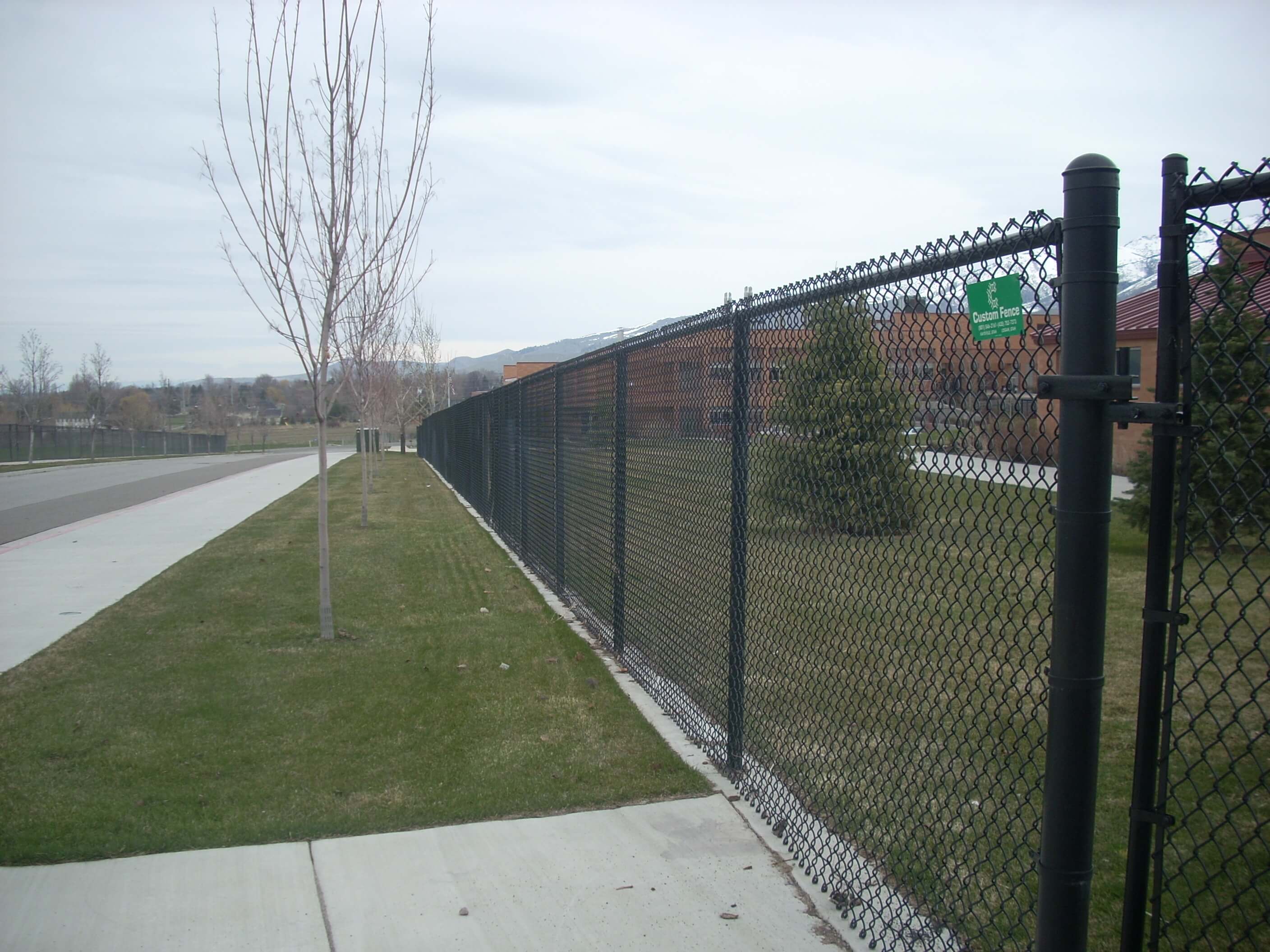 The versatility of chainlink fences also contributes to their appeal. Despite their seemingly simple design, chainlink fences can be customized to suit a wide range of preferences and styles. They can be coated in various colors – from the classic silver to neutrals or even vibrant hues – to match the overall design scheme of a property. Furthermore, chainlink fences can be combined with other materials, such as wood or vinyl, to add a touch of sophistication and create a unique aesthetic.
Another advantage of chainlink fences is their durability and low maintenance requirements. Unlike wooden or iron fences that may require regular staining or repainting, chainlink fences are resistant to rust and do not rot. This not only saves homeowners time and effort but also ensures that the fence maintains its appealing appearance for years to come.
In addition to their visual appeal, chainlink fences can serve functional purposes in modern landscapes as well. They can provide security and protection without compromising the aesthetic value of a property. Moreover, they can be used as a framework for climbing plants or as a support for decorative elements such as hanging baskets or string lights, adding depth and interest to the overall landscape design.
To maximize the aesthetic appeal of chainlink fences, strategic landscaping can play a vital role. By incorporating lush greenery, such as shrubs, vines, or ornamental grasses, the fence can be transformed into an organic backdrop, enhancing the overall beauty of the space. Additionally, lighting can be used to highlight the fence and create a captivating nighttime ambiance.
While chainlink fences may have been traditionally associated with industrial or commercial settings, their aesthetic qualities make them an ideal choice for modern landscapes. Their simplicity, versatility, and low maintenance requirements allow them to seamlessly integrate into contemporary design schemes. By recognizing and embracing the aesthetic appeal of chainlink fences, homeowners can redefine the way these fences are perceived and elevate their properties to a new level of visual allure in today's modern landscapes.