When it comes to enhancing the aesthetic appeal and functionality of your outdoor space, few options can match the beauty and versatility of an aluminum rail fence. With its sleek design, durable construction, and plethora of options, an aluminum rail fence not only adds a touch of elegance but also provides countless advantages that make it a standout choice for any outdoor area.
One of the key features of an aluminum rail fence is its stunning beauty. Its sleek and modern design instantly elevates the overall appearance of your outdoor space, creating a sophisticated and stylish ambiance. Whether you have a contemporary or traditional setting, there is an aluminum rail fence that seamlessly blends in and enhances the overall visual appeal.
Beyond its aesthetics, the durability of an aluminum rail fence sets it apart from other options. Crafted from high-quality aluminum, these fences are built to withstand the test of time and the elements. Unlike traditional wooden fences that may rot, warp, or fade over time, aluminum rail fences remain strong and elegant year after year, requiring minimal maintenance.
Another advantage of aluminum rail fences is their versatility. With a wide range of styles, colors, and customization options available, you can tailor your fence to perfectly complement your outdoor décor and personal preferences. Whether you prefer a classic black fence or a more vibrant color to make a statement, the possibilities are endless. Furthermore, you can choose different rail designs, such as ornate or minimalist, to further customize the look and feel of your outdoor space.
In addition to its beauty and durability, an aluminum rail fence provides enhanced security and functionality. Its sturdy construction acts as a deterrent to potential intruders, offering you peace of mind. Moreover, these fences can be equipped with gates, locks, and other security features to ensure the safety of your property and loved ones. Additionally, an aluminum rail fence can be installed with additional accessories such as planters, lighting fixtures, or decorations, further enhancing the functionality and aesthetic appeal of your outdoor space.
When compared to other fencing materials, aluminum rail fences offer an environmentally friendly option. Aluminum is a highly recyclable material, which means that it is not only durable and long-lasting but also sustainable. By choosing an aluminum rail fence, you are making a conscious choice to reduce your carbon footprint and contribute to a greener future.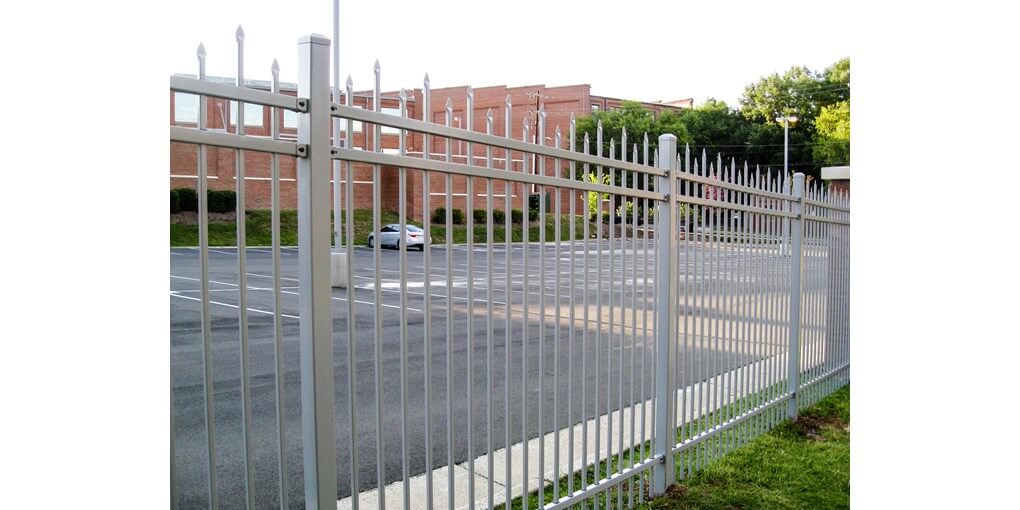 In conclusion, if you are looking to enhance the beauty, durability, and functionality of your outdoor space, an aluminum rail fence is the perfect choice. With its sleek design, wide range of customization options, and inherent advantages, it stands as a top-notch fencing solution. Invest in an aluminum rail fence today and transform your outdoor area into a stunning and secure haven.