When it comes to ensuring the safety and security of your property, choosing the right type of fence is crucial. One option that stands out for its exceptional quality and durability is the welded fence. With its many advantages, this type of fence is becoming increasingly popular among property owners.
One of the key advantages of a welded fence is its strength and stability. The welded panels are constructed by welding individual wires together, creating a sturdy and robust fence that can withstand even the harshest weather conditions. This ensures that your property remains protected year-round, giving you peace of mind.
Another benefit of choosing a welded fence is its enhanced security features. The solid construction and absence of gaps make it extremely difficult for intruders to climb or penetrate the fence. Its welded design also eliminates the risk of tampering, providing an added layer of security to your property.
Durability is another factor that sets a welded fence apart. The welding process creates a seamless design without any weak points, making it highly resistant to bends and breaks. This means that your fence will remain intact and retain its aesthetic appeal for many years to come, saving you money on repairs and replacements.
In addition to its strength and security, a welded fence offers a visually appealing solution for your property. The clean and sleek design of the welded panels adds a touch of modernity to any environment, enhancing the overall appearance of your property. Whether you have a residential, commercial, or industrial property, a welded fence can complement its style while providing functional benefits.
Not only is a welded fence an excellent choice for its practical features, but it is also easy to maintain. The welded construction eliminates the need for constant upkeep, saving you time and effort. A simple annual inspection and cleaning are usually sufficient to keep your fence in optimal condition, prolonging its lifespan.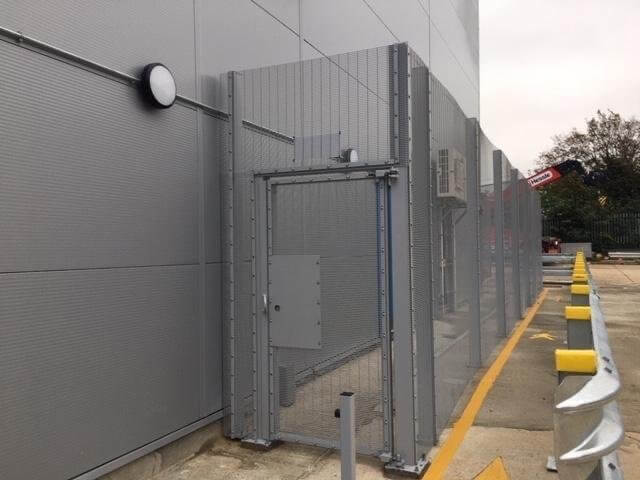 When it comes to selecting a fencing option for your property, the advantages of a welded fence are hard to overlook. Its strength, security, durability, aesthetics, and low maintenance make it a worthwhile investment for any property owner. Choose a welded fence to protect and enhance the value of your property today.