Public transit systems play a crucial role in modern cities, providing an efficient and sustainable mode of transportation for millions of people every day. However, ensuring the safety and comfort of passengers is a constant concern for transportation authorities. One innovative solution gaining traction is the implementation of flat foot style barriers in public transit systems. These barriers, placed between the platform and the tracks, offer numerous advantages that enhance the overall transit experience. In this article, we will explore the benefits of flat foot style barriers and why cities should consider their implementation.
1. Enhanced Passenger Safety: Safety is paramount in any public transportation system. Flat foot style barriers act as a physical barrier between the platform and the tracks, preventing accidental falls or intentional acts by passengers. By reducing the risk of passengers coming into contact with the train tracks, these barriers significantly enhance passenger safety.
2. Prevention of Accidental Mishaps: Flat foot style barriers effectively prevent accidental mishaps caused by various factors, such as rush hours, overcrowding, or slip-and-fall situations. These barriers create a defined and secure area for passengers to wait, reducing the likelihood of accidents, particularly during peak transit times.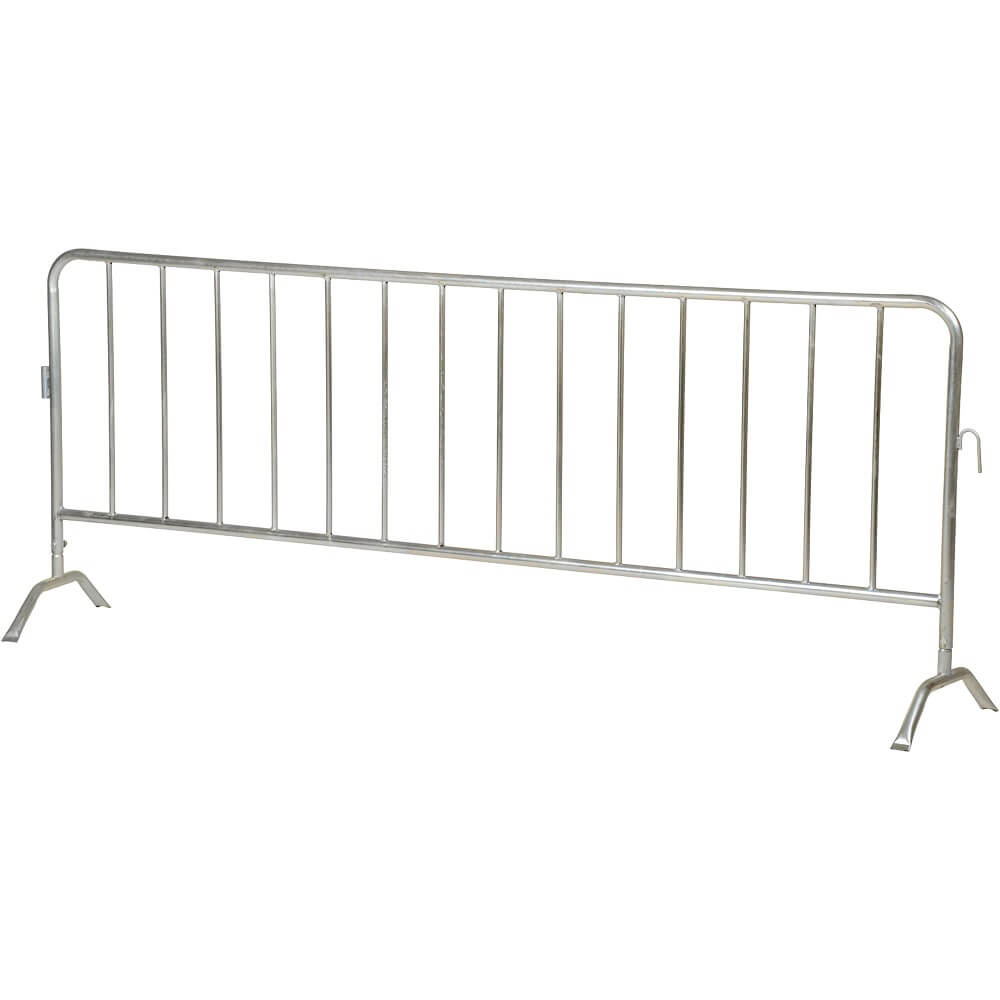 3. Improved Crowd Management: Public transit systems often face challenges related to crowd management, especially during busy hours. Flat foot style barriers help regulate the flow of passengers, ensuring orderly boarding and exiting processes. By creating designated waiting areas, these barriers help maintain a streamlined and efficient transit system.
4. Enhanced Accessibility for All: One of the key advantages of flat foot style barriers is improved accessibility for passengers with mobility challenges. These barriers create a level boarding system, making it easier for individuals with disabilities, parents with strollers, or older adults with limited mobility to board and exit trains. By ensuring access for all, public transit systems become more inclusive and serve a wider range of passengers.
5. Reduction of Fare Evasion: Fare evasion is a significant challenge faced by public transit systems worldwide, resulting in revenue loss and increased costs. Flat foot style barriers provide a physical obstacle for fare evaders, making it more difficult for individuals to bypass ticketing systems. This, in turn, leads to increased revenue for transit authorities, which can be reinvested in improving the overall transit experience for all passengers.
6. Minimized Delays and Disruptions: Accidental falls, intentional acts, or other mishaps on train tracks can cause significant delays and disruptions in public transit schedules. By implementing flat foot style barriers, the risk of such incidents is greatly reduced, leading to improved punctuality and reliability of the transit system. This benefits not only the passengers but also the transportation authorities and the overall efficiency of the city.
7. Decreased Maintenance Costs: Flat foot style barriers also offer long-term cost savings for transit systems. By providing protection for the tracks and preventing debris, trash, or other foreign objects from falling onto them, the barriers minimize the need for frequent track maintenance or repairs. This results in reduced maintenance costs and more efficient use of resources for transportation authorities.
In conclusion, the implementation of flat foot style barriers in public transit systems brings numerous benefits that enhance the safety, efficiency, and overall experience for passengers. From improved safety and crowd management to enhanced accessibility and reduced maintenance costs, these barriers offer an innovative solution for cities striving to create efficient and passenger-friendly transit systems. As cities continue to grow and demand for public transportation increases, investing in flat foot style barriers becomes a wise choice for transportation authorities aiming to meet the needs of their diverse and ever-expanding population.