Fencing is an essential component of any property, serving multiple purposes such as security, privacy, and boundary establishment. When it comes to choosing the right fencing material, galvanized barbed wire emerges as a popular choice due to its numerous advantages. In this article, we will explore the benefits of galvanized barbed wire for fencing and why it is a wise investment for property owners.
1. Enhanced Security:
One of the primary reasons for choosing galvanized barbed wire is its exceptional security features. The sharp, pointed barbs act as a deterrent, effectively keeping intruders and unwanted animals away. The robust structure and durability of galvanized barbed wire make it difficult to breach, creating a strong physical barrier. Its installation along with other fencing materials, such as chain link or wooden panels, further reinforces security measures.
2. Cost-effective:
Galvanized barbed wire is a cost-effective fencing option compared to other alternatives. The material itself is relatively inexpensive, making it accessible to a wide range of property owners. Moreover, the installation process is straightforward, requiring minimal labor and equipment. Its long lifespan and low maintenance needs ensure that you can enjoy its benefits for an extended period without frequent repair or replacement expenses.
3. Durability and Longevity:
Galvanized barbed wire is highly durable due to its coating of zinc. The galvanization process protects the wire from corrosion caused by environmental factors like rain, sunlight, and humidity. The zinc coating acts as a barrier, shielding the wire from damage and rust. This ensures that the fencing remains strong and functional, even in harsh weather conditions. Its longevity eliminates the need for regular maintenance, saving both time and money in the long run.
4. Versatility:
Galvanized barbed wire is a versatile fencing option that can be used in various applications. It is commonly found in agricultural areas for livestock management, safeguarding crops, and marking boundaries. Its effectiveness in preventing animal encroachments makes it an ideal choice for farms, ranches, and large properties. Additionally, it can be easily installed on top of existing fences or walls to enhance security measures.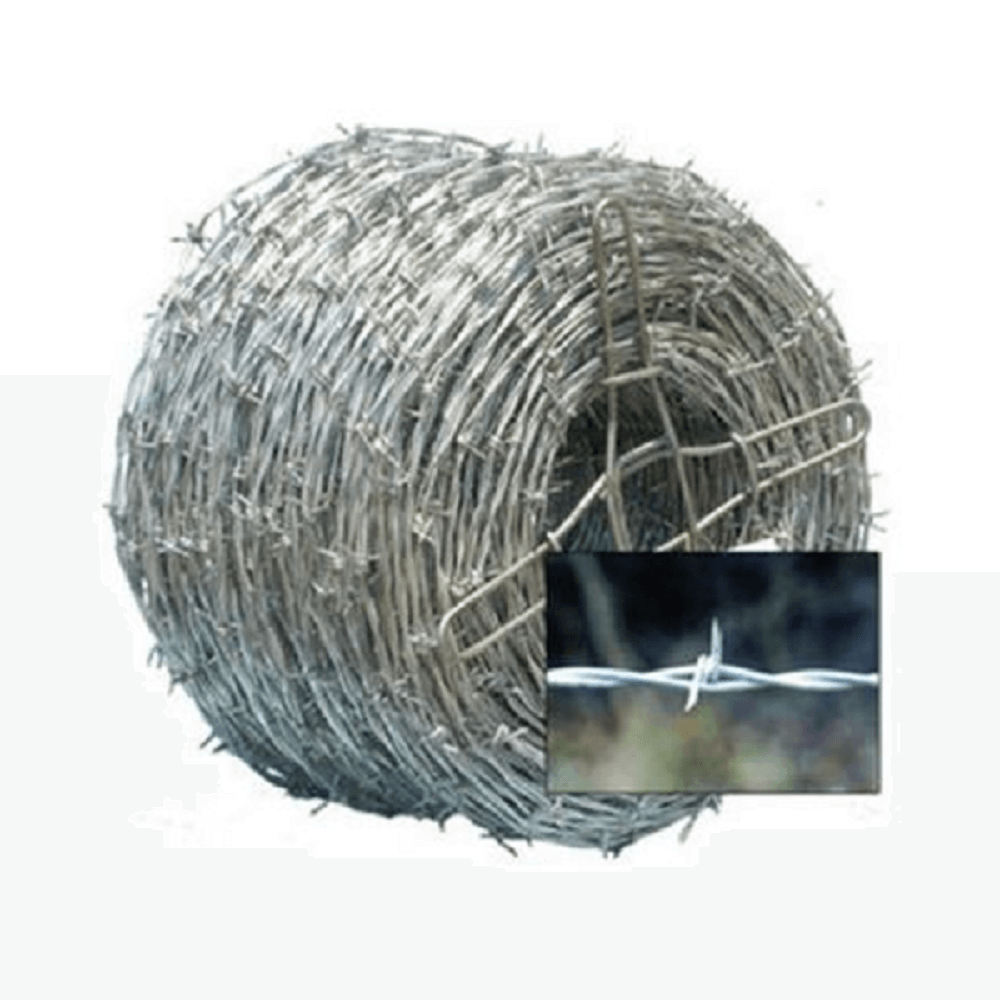 5. Easy Installation:
Installing galvanized barbed wire is a straightforward process that can be carried out by property owners or hired professionals. The wire is lightweight, making it easier to handle and transport. It can be affixed to wooden or metal posts using staples, nails, or clips. With basic tools and proper instructions, the installation can be completed efficiently, saving time and effort.
6. Low visibility:
Unlike some other fencing options, galvanized barbed wire has low visibility, blending seamlessly into the surroundings. This makes it an aesthetically pleasing choice, especially for properties where preserving the natural beauty is important. The discreet appearance of galvanized barbed wire eliminates the need for additional screening or covering, providing a clean and minimalist look to the fencing.
In conclusion, galvanized barbed wire offers numerous benefits for fencing purposes. Its enhanced security features, cost-effectiveness, durability, and versatility make it an attractive choice for property owners. Additionally, its easy installation process and low visibility further contribute to its overall appeal. Consider investing in galvanized barbed wire for your fencing needs, and enjoy the peace of mind that comes with a reliable and efficient protection solution.