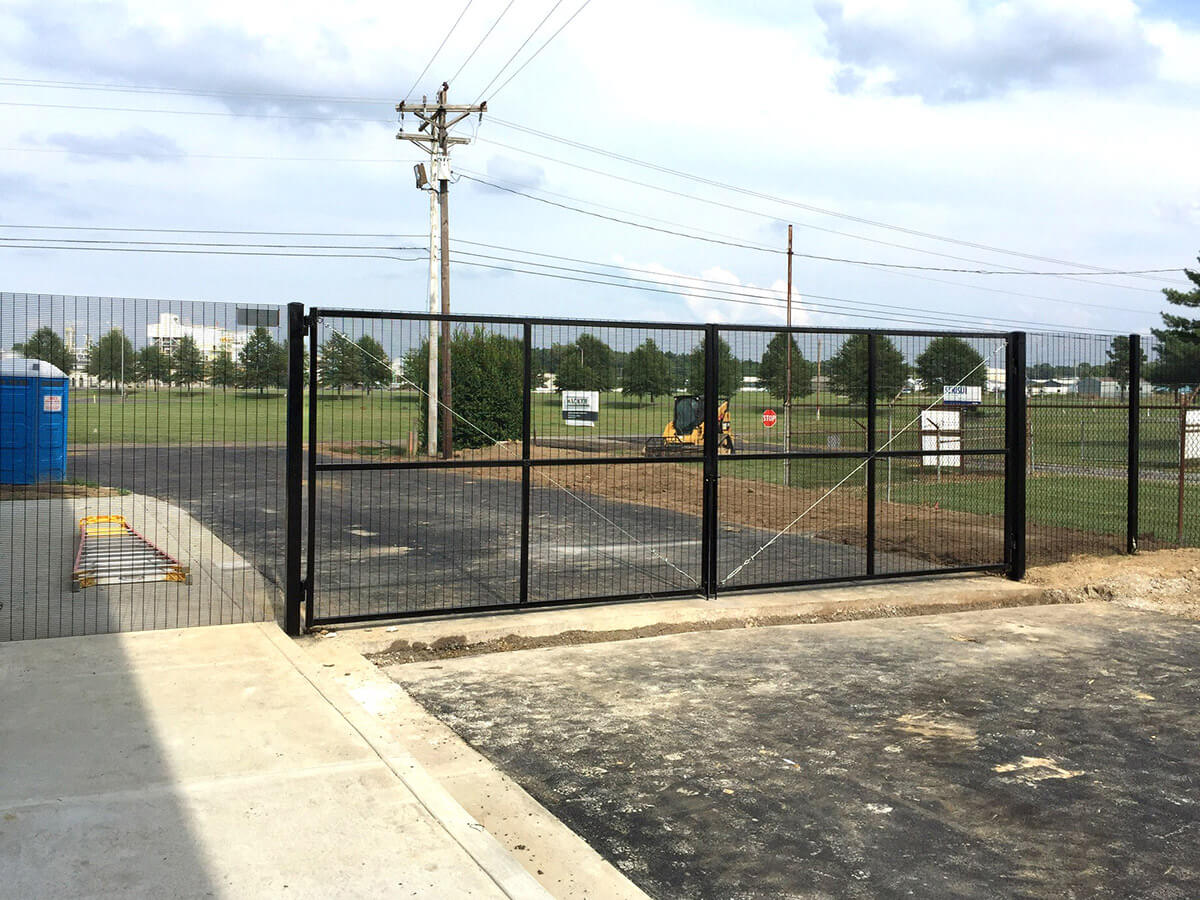 In today's fast-paced and increasingly uncertain world, ensuring the security of our homes, businesses, and public spaces has become a top priority. One effective and reliable solution for enhancing security is the installation of a 358 welded wire fence. This type of fence, also known as anti-climb or high-security fence, offers numerous benefits that make it a preferred choice for many. In this article, we will explore the advantages of installing a 358 welded wire fence and why it is a wise investment for enhanced security.
1. Superior Strength and Durability: The 358 welded wire fence is constructed using heavy-duty wire, making it exceptionally strong and resistant to impact. Its unique design includes small rectangular mesh openings that are too small for intruders to gain a foothold or grip on the fence, making it extremely difficult to climb. Unlike traditional chain-link fences, which can be easily cut or damaged, the 358 welded wire fence provides a high level of resistance to forced entry and vandalism. Its robust build ensures long-lasting security.
2. Anti-Cut and Anti-Climb Features: The 358 welded wire fence is specifically designed to deter unauthorized access. The small mesh size and closely spaced horizontal and vertical wires make it almost impossible for intruders to cut through the fence using conventional tools. Moreover, the anti-climb design prevents individuals from scaling the fence due to the lack of grip points. By installing a 358 welded wire fence, you create a formidable barrier that significantly reduces the risk of break-ins and trespassing.
3. Maximum Visibility: While security is paramount, an effective security fence should not compromise visibility. Unlike solid fencing options, the 358 welded wire fence offers maximum visibility without compromising security. Its design allows for clear lines of sight, making it an ideal choice for surveillance purposes. This feature is especially important for areas that require constant monitoring, such as correctional facilities, industrial sites, and military installations. With a 358 welded wire fence, you can maintain a secure perimeter while still having a clear view of the surroundings.
4. Low Maintenance: Another advantage of installing a 358 welded wire fence is its low maintenance requirements. Unlike fences made of wood or other materials that may deteriorate over time, this type of fence is resistant to corrosion and weather damage. The galvanized or PVC-coated wires provide excellent protection against rust and ensure the fence remains in optimal condition for years to come. Routine maintenance is minimal, saving you time and money in the long run.
5. Cost-Effective Solution: Investing in a 358 welded wire fence is a cost-effective solution for enhanced security. While the initial installation cost may be higher compared to traditional fences, the long-term benefits outweigh the upfront investment. The durability and low maintenance requirements of a 358 welded wire fence reduce the need for frequent repairs or replacements. Additionally, the enhanced security provided by this type of fence can help prevent theft, vandalism, and other criminal activities, potentially saving you from significant financial losses and legal consequences.
6. Versatile Applications: The versatility of a 358 welded wire fence is another advantage worth mentioning. This type of fencing is suitable for a wide range of applications, including residential, commercial, and industrial settings. It can be used to secure residential properties, schools, airports, data centers, and government facilities, among others. The availability of various heights and customization options ensures that the fence can be tailored to meet specific security needs.
In conclusion, the installation of a 358 welded wire fence offers numerous benefits for enhanced security. Its superior strength, anti-cut and anti-climb features, maximum visibility, low maintenance requirements, cost-effectiveness, and versatile applications make it a reliable choice for securing various types of properties. By investing in a 358 welded wire fence, you can have peace of mind knowing that you have taken a proactive approach to protect your valuables, loved ones, and assets from potential threats.